TOWIE's James 'Lockie' Lock has said he wants to get back to having a good friendship with ex-girflriend Danielle Armstrong.
Viewers saw the couple part ways on the last series of the show, just as
Lockie
had been preparing to pop the question to Danni in Marbella, and in the series finale things came to a head as they finally had it out over the proposal plans and what went wrong.
Now, in a new video for the
TOWIE
website, Lockie has said: "At the carnival it looked like we were a bit bitter but we have spoken since then and we sort of smoothed things over a bit.
"We want to be civil. I have a lot of time for Danielle. Before me and Danielle went out as boyfriend and girlfriend, we were really good friends, and I want to get back to that state. I don't know if me and Danielle could ever be together again, but I do enjoy her company. I do enjoy Danielle as a person. She is a good friend to me and we still speak."
Viewers saw the couple part ways on the last series of the show, just as Lockie had been preparing to propose to Danni in Marbella.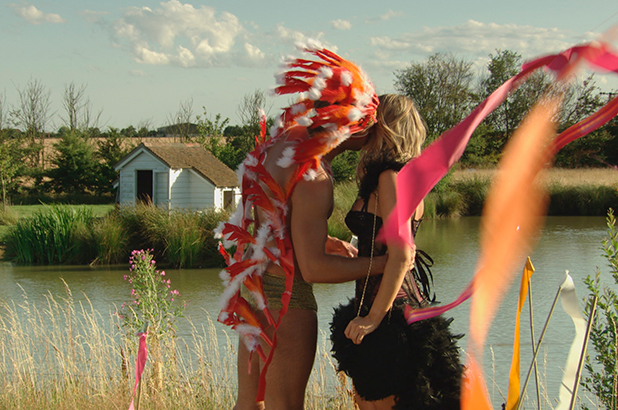 On the series finale, at the carnival party, we had seen Lockie telling Danielle he had bought the engagement ring perhaps in a bid to try to justify how much he loved her. He said: "Hand on heart, I honestly don't know anymore if me and you have a future because I don't know if we want the same things. I'm not ready to settle down and get married."
Danielle replied: "Why do you think I would marry you anyway now? Do you really think I would marry you now seriously?"
"We do need space," said Lockie in response. "Maybe we should just block each other's numbers or whatever. I know it sounds immature but at the minute what we are doing isn't working. I still ring you, you still ring me." Danielle began to cry as she said: "The thing is, I am scared to lose you and the thought of me not talking to you everyday does upset me. It's just s**t."
In July,
Danni told us she was ready to move on with her life
, saying: "There was no dinner and no romance. He knows I'm not materialistic, I earn my own money, but every girl wants to be treated like a princess sometimes.
"I'm looking for someone who wants to spend their time with me and who is happy to see me. That was where James let me down and where I let myself down. I tried to change James and that was my biggest mistake."
Ten reasons we want to be on TOWIE!