Katie Price has said she'd try out for Eurovision again for the laugh, ten years after her rather famous attempt to represent the country.
The mother-of-five was pregnant with second son Junior when she took part in a pre-Eurovision show in the UK, in which hopefuls performed and the public chose who would go on to sing for the UK at the main show.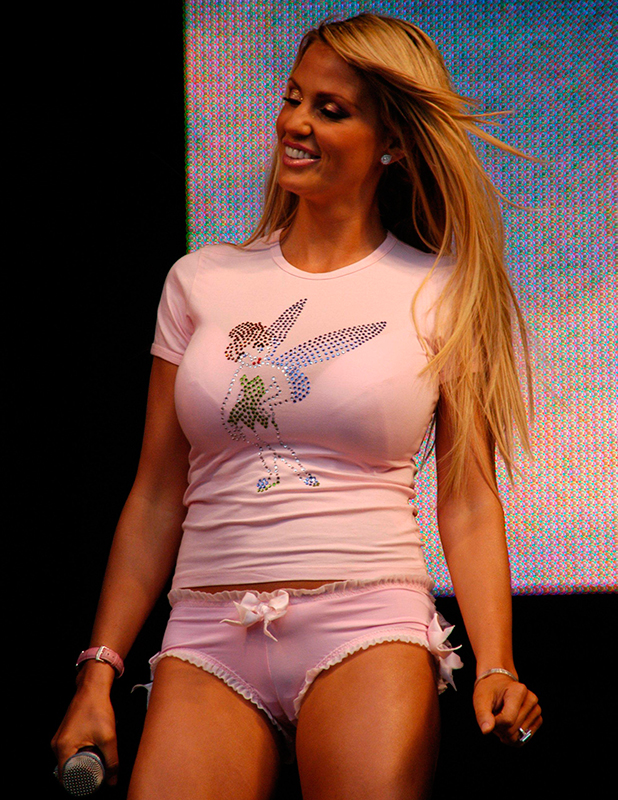 She's often called it her biggest regret in life. Taking to the stage in a memorable skintight, pink latex catsuit, she performed the uptempo track 'Not Just Anybody' but lost out in the public vote to Javine Hylton.
"Out of anything I've done in my whole career, that is my biggest regret," she said on ITV2's
Safeword
. "I was seven months' pregnant and I looked like a pink condom."
Well, that's an image...
But despite the horrible memories, she admitted she may one day hit the Eurovision stage again: "Never say never. I might rectify it. Just for the laugh - we're never going to win it."
In her autobiography,
A Whole New World
, she explained how she only agreed to do Eurovision as she was promised a record deal on the back of it, but that deal never materialised.
"To this day if I have any regrets in my life, it's that I took part in Eurovision. It even beats any regrets I have about some of the men I've got involved with because at least you can learn from your mistakes with men. But there was nothing to learn from my Eurovision experience. I felt I had made a total tit of myself, singing a song that I hated and which didn't showcase my singing ability at all. I had been thrown in at the deep end - this was only the second time I had sung live on stage, my hormones were all over, the place, and I felt ill because of my pregnancy. It was the worst thing I had ever done."
Watch Katie performing 'Not Just Anybody' on GMTV: