Nicki Minaj's waxwork at Madame Tussauds in Las Vegas is getting extra security after some rude visitors got a little too hands on with her figurine...
We all know part of the fun of wax museums is getting your picture taken with your favourite celebrities... but we don't reckon bosses expected Nicki's figurine to be used in quite the way it has been.
Let us explain: the waxwork of Ms Minaj shows the superstar on her hands and knees mid-way through a dance move as seen in her 'Anaconda' music video. But one rude museum goer took advantage of the positioning of Ms Minaj's statue and you can guess what sort of pose he tried.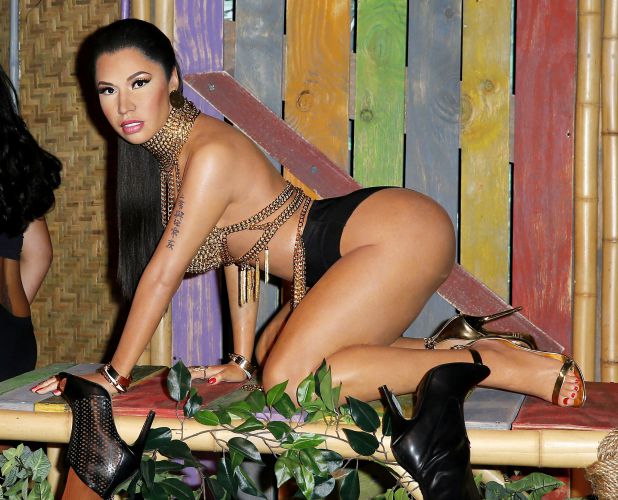 A statement has now been issued by Madame Tussauds saying: "We have been made aware of the inappropriate photograph that was taken at Madame Tussauds Las Vegas, involving Nicki Minaj's new wax figure.
"Madame Tussauds attractions are interactive, immersive experiences, and our visitors are generally respectful towards the wax figures. It is unfortunate that this visitor decided to behave so inappropriately and we apologise for any offence this has caused.
"We do have staff monitoring guest behaviour in the attraction and do our utmost to ensure our wax figures are treated respectfully, but on this occasion clearly one of our hosts was not present.
"We are taking immediate steps to ensure more staff are present in this area and that the set around this particular figure is redesigned so that a picture like this cannot be taken again."
Warning: explicit