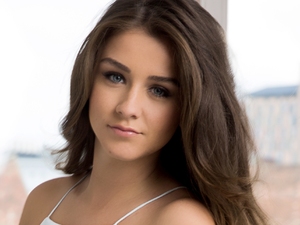 Brooke Vincent exclusively shares her fashion favourites, beauty and style picks and celebrity highlights with Reveal.
Hello everybody!
I hope you're having a lovely week.
You will probably wonder if I'm ever at home because this week I flew to Benalmádena in Spain to meet my family for a few days of their holiday.
I had two days off and thought, 'Why not? I'll only be stuck in the rain'! As you know, I'm more of a fan of the sun than the rain. Here are a few pictures of me and the family...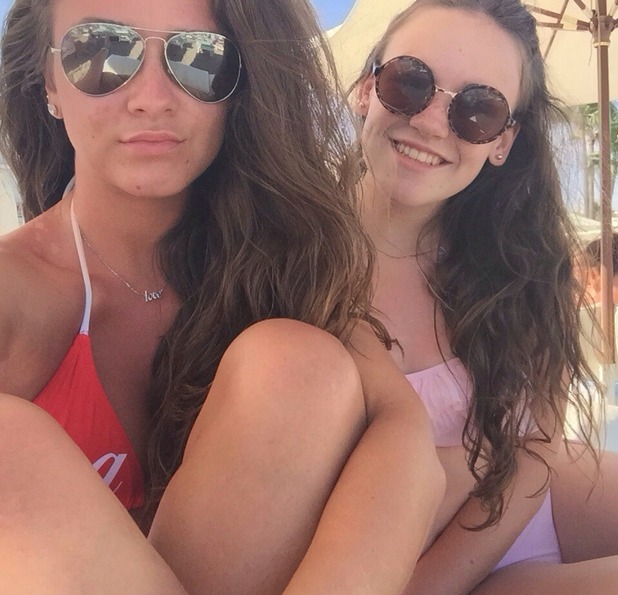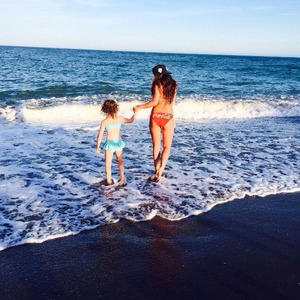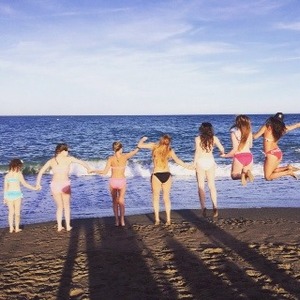 Baby oil and lotion
My best friend and nana swear by these products. My nana has always used baby lotion on her skin and for her age she looks great. She uses it as a moisturiser, but also as a cleanser. My friend uses baby oil not only to moisturise but for when she shaves her legs too. We girls know how hard it is sometimes to get the right shave on those legs; it just doesn't always go to plan. Baby oil gives your body the moisture that is removed when shaving. With the target audience of these two products being babies, there are no harming chemicals to damage or dry the skin, giving that baby soft feel we all crave. I have taken some with me on this holiday and it just helps your skin feel and look that much softer.
Caribbean caster oil
My ever so amazing eyebrow lady Yuliya has been telling me to get castor oil for ages and only last week I ordered some. When rubbed into the skin or scalp it encourages hair growth, and we discussed it working when used on eyebrow hair and eyelashes.

I am actually allergic to tint, so I need all the help that I can without having to fill my eyebrows in with pencil. Each night for the past week I have been massaging it into my eyebrows. I'll have a Cara D brow before we know it! Here is an awfully embarrassing picture of my eyebrows years ago when eyebrows were not so important...

Sale shopping!
As you've all probably seen in the shops, our summer clothes are on their way out. This is the best time for getting things cheap for holidays coming up or for next summer. On the bad side, I'm always getting annoyed because you see a dress you paid £50 for and then it's £12.99 in the sale - the pain! Always try on, and always have a good root around because there are some absolute bargains to be found, particularly on the high street. Brace yourselves girls, you're going to need some comfy shoes and a free day to get the most out of these sales. In addition to this, make sure you're in the right shopping mood. It really helps, trust me, I know. Have fun girls!
Sophie grows up!
After 11 years it couldn't have come any quicker for me - Sophie Webster finally turns 21 in the coming weeks and doesn't my character wardrobe know it! It's so exciting to finally be dressing older and more sophisticated. Sophie's wardrobe has just received two new pairs of high heels recently too. Nothing like the 20-year-old Sophie, at 21 everything changes. Keep watching!
Tattu
A new Chinese restaurant has opened in Manchester so my friend and I went to check it out. It has a huge cherry blossom tree in the middle of the restaurant and a strong 'tattoo' design theme throughout. Great place for a date or for a night with the girls! Here are a few pictures...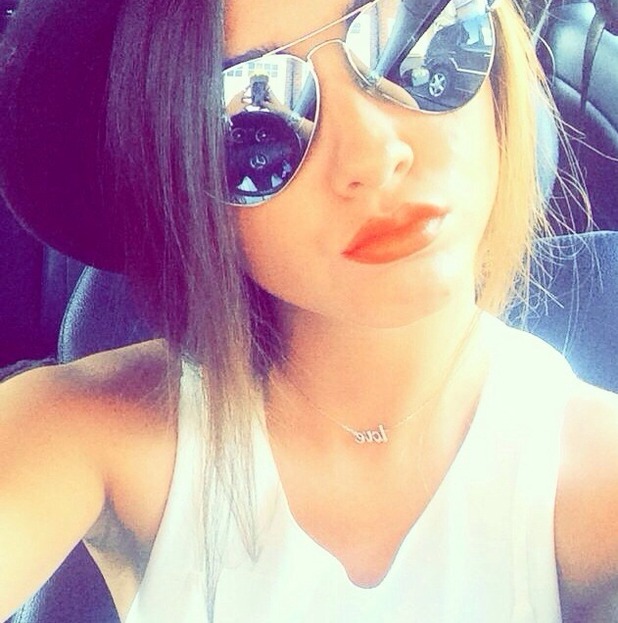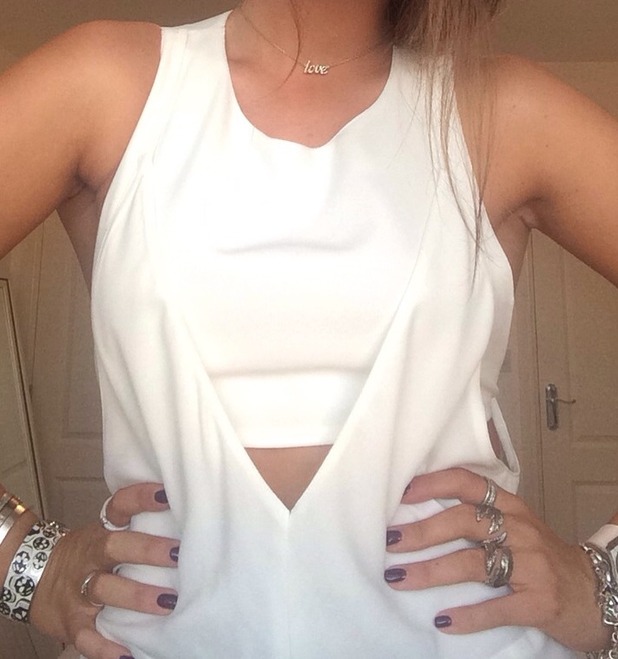 Check out these smoking cocktails!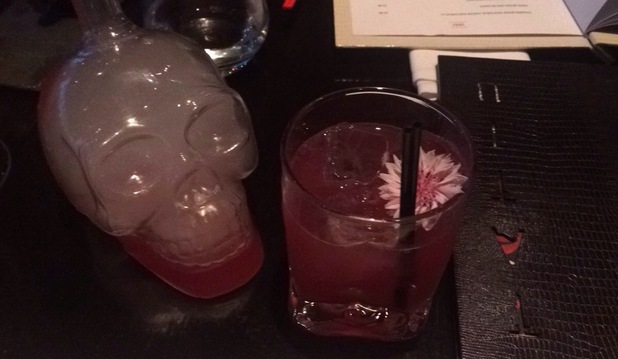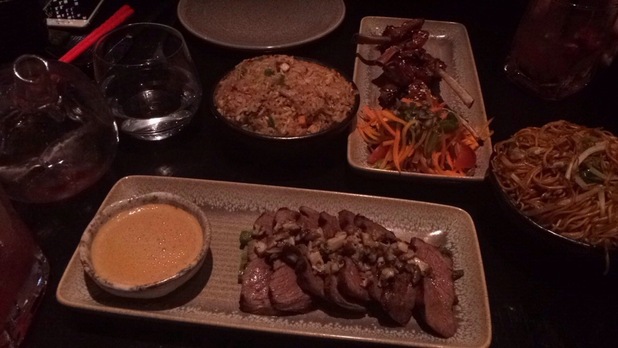 Antony Cotton's party
My friend Antony had a 40th birthday party over the weekend at his stunning house up in the hills! It was lovely to see people all dressed up but also in a relaxed party environment. The party started early evening and continued into the night, therefore, I needed an outfit that was relaxed and appropriate for the day but also dressy enough for wearing straight through into the night. The dress was floor length in snakeskin print with different shades of orange and brown. It can be difficult for bright colours to be dressed up, however, with the colours being so rich in the print, the dress was ideal for night as well as day. The burnt orange and brown tones complemented each other ensuring the dress was elegant and dressy as opposed to daytime casual. I love Anthony, but I kind of a little tiny bit love his house and boyfriend more! Ha ha! Happy birthday Anthony! Here are a few pictures from over the weekend...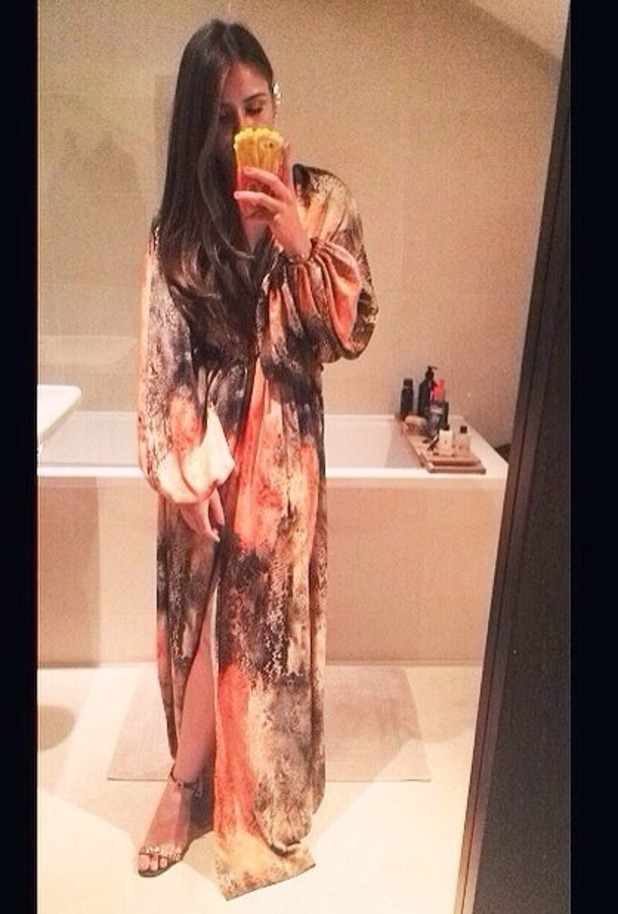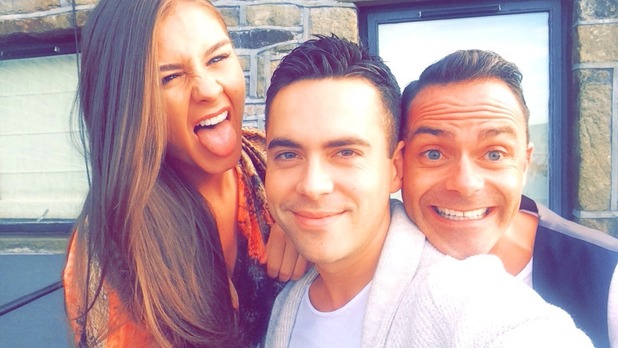 And this weekend, me and my family are off to V Festival in Weston Park! Everyone finds it mad that I go with my mum and stepdad but we have a ball!! So I'll be giving you all V news next week.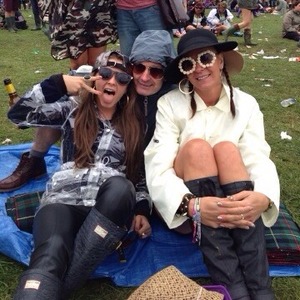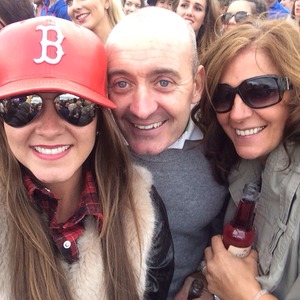 Peace Up Reveal!
Brooke xx
Try Reveal's digital edition on iPhone & iPad. Subscribe now & never miss an issue!