Rylan Clark has made us rather excited by saying his dream contestant is entering the new Celebrity Big Brother: UK v US.
Intriguing! The presenter said: "My dream American contestant is going on! I can't tell you who but they have always been on my dream list."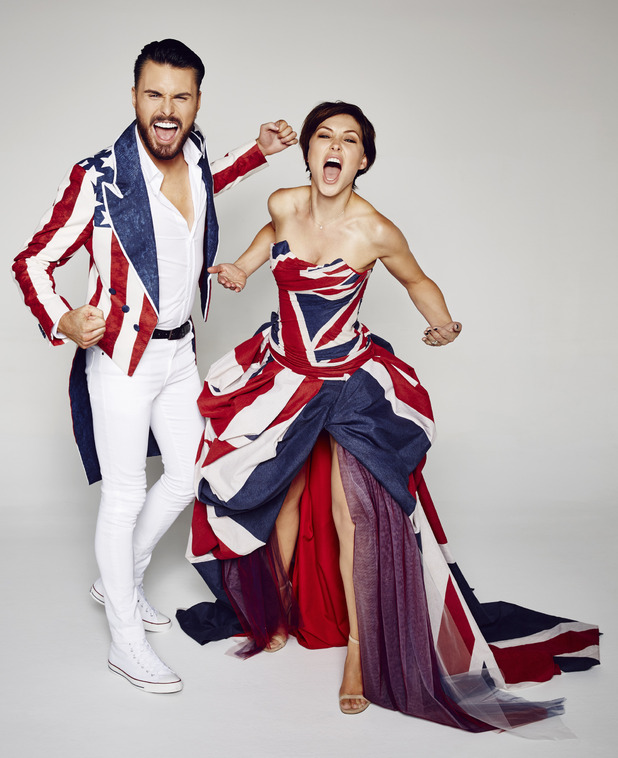 Now, we did a little research and he has spoken about dream contestants before. He told us last year he'd love to see Naomi Campbell, Tyra Banks and Kate Moss having an epic supermodel row in the house… Tyra is the only American out of the group but sadly we really doubt she's the dream contestant he is talking about!
The new series of
CBB
begins Thursday, 27 August at 9pm Channel 5 and, as always, bosses are keeping tight-lipped about the lineup. That's not stopping Rylan and host
Emma Willis
sharing their thoughts on who would be a great contestant, however!
Emma said: "For the UK it would be Eamonn Holmes, and for the US it would be Ellen DeGeneres. The two of them would be amazing! Eamonn I know is a lovely person and Ellen seems like a lovely woman, she is bright, fun and entertaining. It would be the best debate in the world!"
This year's theme, as you probably guessed, will pit UK contestants against US contestants. It follows from the hugely successful last series of
CBB
which saw US stars like Perez Hilton and Michelle Visage stealing the headlines.
"There was such a hoo haa about how many Americans were in last series, that it's both ironic and amusing that this series ended up being UK vs. USA!" said Emma.
"I think it will be competitive but I am intrigued as to whether the Housemates will play that game and try to get the opposition on side. I love to see if people play the game with each other. Also, genuine friendships do form between people you wouldn't expect. You wouldn't expect Michelle Visage and Katie Hopkins would be good friends but it happened, so if people make friendships what happens if they are against each other?
"When you are living in such close proximity for that amount of time, you are going to form bonds even with people that you are meant to be against. People will like each other so that gives it another element to watch out for."
Rylan added: "People want to see the arguments and the Americans always bring it! With the theme splitting the house into two halves I think it is going to give people a reason to think, "This is why we have these people on this show".
"It's not like a split down the middle but it will see the competition heat up. There are going to be a lot of twists and turns along the way – there is so much I want to say and I can't! It's going to be great and we are over the moon. I think this series we are geared up and ready for the crazy! I am really excited about this series because it is something that we have never done."
We can't wait!