James 'Arg' Argent has been busy with his band since TOWIE stopped filming and all the hard work is paying off!
In a new video posted to the
TOWIE
official website, the singer says things are going great for The Arg Band, which formed during the last series of
The Only Way Is Essex
.
"The Arg Band have been absolutely smashing it! I've already done three gigs or something and we have plenty more booked. We even have some booked in for 2016!" he said.
Arg added: "And I'm not doing all swing songs anymore. There is also reggae and R&B."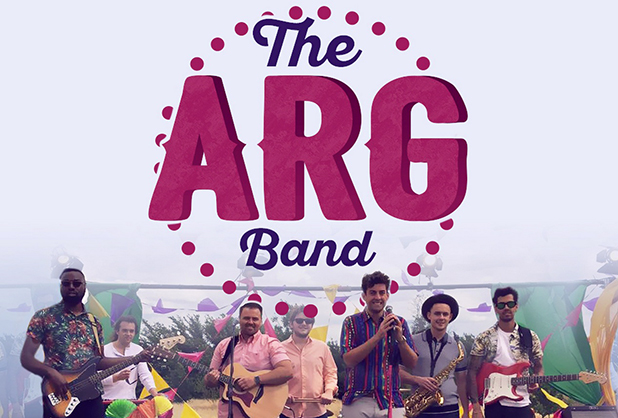 The Arg Band was introduced in July when viewers saw Arg and his pals deciding it was time to set up a wedding plan. Alhough, as we all know, it did lead to a bit of controversy.
Arg appointed Lewis Bloor as the band's manager
, after Lew failed to make it into the band as a bass player, but tensions arose between the pair when Lewis felt Arg wasn't taking him seriously.
It all ended in
Arg making a public apology to Lewis on the series finale
– and inviting him onstage to play guitar! "We have been friends a long time. A good ten years," said Arg. "When I was going through my bad times, he was there for me. He's always been a real, true, loyal friend. I do feel I've let Lewis down and I want to apologise for what I've done. I'm sorry."
The
Arg Band now has its own website
which is taking bookings for functions including weddings, birthdays, corporate events and other special occasions. A message on the website says: "The Arg Function Band is a 5 piece that can be tailored to a 12 piece band, 100% live Sound Band That Covers All Genres Including Swing, Pop, Rock, R&B, Disco, Motown, & Club Classics."
Ten reasons we want to be on TOWIE!