We still can't believe it: the GC is no more! Well, she's no longer in TOWIE anyway, as Gemma Collins has confirmed she's left the show and will not be a part of any future series.
So in honour of her long-standing run on the ITVBe show, we count down 13 of her most memorable on-screen moments.
1. Her divaship has spoken!
One of Gemma's most iconic
TOWIE
moments was also one of her last. Sob! That epic moment during a confrontation with Ferne McCann in which she defiantly declared: "I am
Gemma Collins
, Ferne. I am 34. I have earned my divaship. I am not going to be spoken to like a bit of dirt by you."
2. Introducing Gemma Winslet
Our very own Essex Queen had a Hollywood moment when co-star Charlie King painted her lying down a la Kate and Leo in
Titanic
. Unfortunately for Gem, it wasn't quite as artistic as she wanted. "My tits look saggy. I think from that picture you are insinuating that I need a boob job."
3. The Bobby row
We used to think nothing could ever come between GC and her bessie Bobs. We were wrong. In July, we saw the mother of all rows between the pals in Marbella, stemming from all the tension with Lauren Pope and Vas J Morgan. It culminated in Gem chucking a drink over her mate and them falling out all series.
4. Future judge on Strictly Come Dancing?
The always loveable and bubbly Charlie was having a whale of the time on the dance floor but GC wasn't as amused as everyone else who was cheering him on. "This is f**king embarrassing. He is actually enjoying prancing around. This is stressing me out."
5. Not an ideal wedding guest
It was fair to say Gemma wasn't too impressed when she heard Maria Fowler and Mick Norcross were on a date. Sporting brunette hair, she told Lauren: "I set them up but I didn't think they would get on. What a bitch. I hope they have a nice date and everything but if they get married I don't want to go to the wedding and I will pelt them with eggs."
6. Her designer vagina
There was no doubt that GC was very, very proud of her brand new vagina as she showed it off to Bobby earlier this year. Well, she paid £2,000 for it! "It's so perfect," she gushed. "It's like something you would see in the movies!" She then had it waxed on camera as Bobby looked on. Ouch.
7. You ain't getting this candy!
Ah, one of the most classic Gemma moments of all time! Fed up with Arg, she decided to make a very public statement in Marbs, marching out to the pool, stripping to her swimsuit and declaring: "Don't ever disrespect a girl like that again. Take a good look at this. You ain't ever going to get this candy."
8. Is the Great British Bake Off next?
Gemma went round to Mick's to give him a pie she had lovingly baked from scratch. He wasn't in so she left it on the doorstep for him…
9. A grower or a shower?
Doctor Gemma had to explain the whole concept of 'grower or shower' to a rather confused Chloe Sims. Who still didn't seem to get it. Their conversation did lead GC to wonder what it would be like to be a bloke...
10. Spirit, can you hear me?
Our Gemma did love being spiritual during her time on TOWIE. Whether it was speaking with fortune tellers or calling on the spirits during a party in a darkened basement, she tried to share her otherworldly beliefs with the cast on many occasions.
11. Driving instructor Gemma
The brave star decided to take young co-star Harry Derbidge out for a driving lesson. And anyone who has either been on a lesson or given a lesson knows just how stressful that can be! "Clutch and brake, clutch and brake, CLUTCH AND BRAKE!"
12. Gemma and Ricky?!
We remember Gemma and Arg and GC and Charlie but Ricky?! This was way, way back when Gemma was unveiled as Ricky's secret admirer after sending him saucy messages! Gemma said she'd just been having flirty, innocent banter, but it all got a bit awkward when Ricky told her to stop messaging him at a club.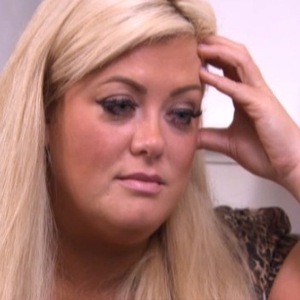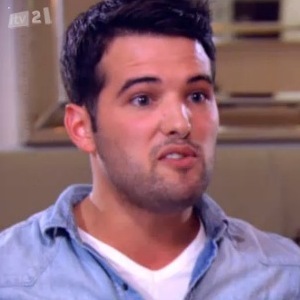 13. THAT thong / Arg moment!
Okay, perhaps this more an Arg moment than a Gem, but it's still a memorable one! During their on-off romance, 'romantic' Arg surprised GC by turning on on her doorstep clad in nothing but a black thong and bow tie. Oh so romantic, right?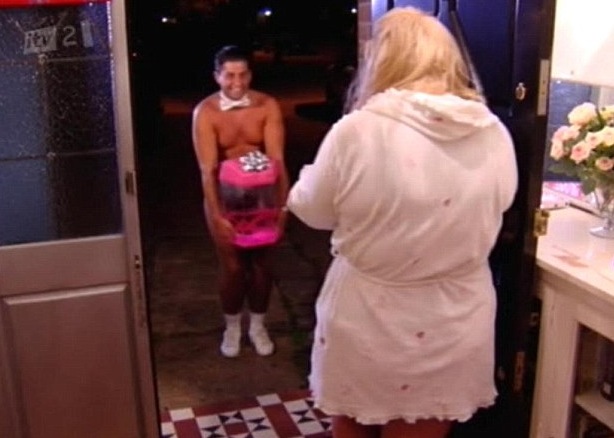 GOODBYE GC! WE WILL MISS YOU!
Check out
Reveal
's round-up of Gemma's one-liners below:
For exclusive competitions and amazing prizes visit Reveal's Facebook page NOW!