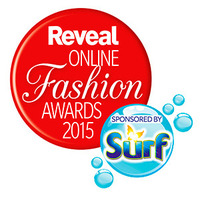 Reveal advertorial in association with Surf
We've already applauded the US stars who have turned their lives around and now it's time to have a look at our own famous faces who have faced adversity and problems in the past but have gone through stronger than ever.
So, ahead of the Reveal Online Fashion Awards 2015 sponsored by Surf, we count down eight UK celebrities* who have cleaned up their act!
1. Kelly Osbourne
As the daughter of rock star Ozzy Osbourne and music manager extraordinaire Sharon Osbourne, life was never going to be normal for Kelly growing up. Her awkward teenage years played out on TV in family reality show MTV's The Osbournes and then she fell down a route familiar to many kids of famous parents. She began taking prescription painkillers at 16 and her dependency grew as she tried to cope with Sharon's cancer battle. She later went to rehab in a bid to kick her habit and these days she is clean and sober and loving life.
She re-established herself as a TV presenter, landing a coveted gig alongside Joan Rivers on E! series Fashion Police. Following Joan's passing earlier this year, Kelly chose to leave the show. She's now working as host on American show Project Runway Junior. Outside her career, she's well known for being a strong supporter of the LGBT community.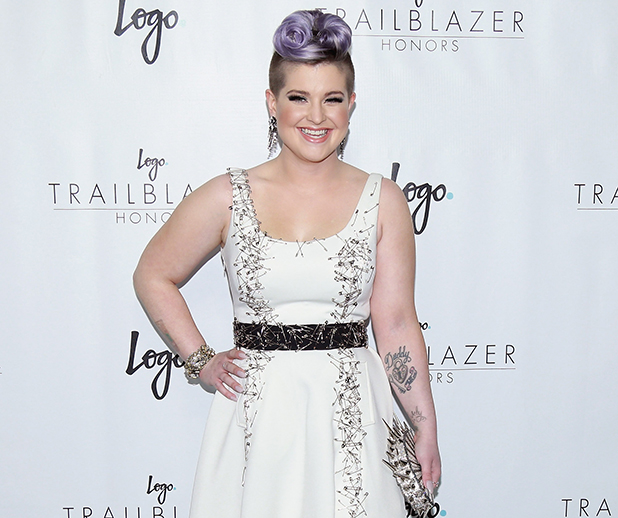 2. James 'Arg' Argent
Everyone's favourite, loveable Essex star rose to fame as an original castmember on ITV's TOWIE. He was most known for his on-off romance with Lydia Bright and bromance with Mark Wright, which was given the nickname MARG. But things started to unravel last year as his partying got out of hand. He sparked a police search when he failed to turn up for a scheduled flight. It was later established he'd overslept. Then, he was accused of being drunk on a flight and vomiting down his top. After being suspended by TOWIE bosses, he checked himself into rehab over Christmas last year and emerged a whole new person. Now, he's back on the show and all about healthy eating and exercise, and is staying away from the drink. There was one slip up during the last series which upset girlfriend Lydia, but Arg vowed it would be the last and he wanted to change.
3. Katie Price
She's the ultimate glamour girl who rose to fame as Jordan, a topless model for The Sun's Page 3. She had a sexy, wild image and was often seen hitting the clubs in skimpy clothing and having a great time, showing off her surgically enhanced assets to their full effect. But everything changed when she had her son Harvey, now 13. Harvey was born with several disabilities including Prader-Willi syndrome, Septo-optic dysplasia, visual impairment and autism. In Katie's autobiographies she speaks about how her life changed after Harvey's birth – but a change for the better. Now she's also mum to sons Junior and Jett and daughters Princess and Bunny, and married to third husband Kieran Hayler. She's more likely to be seen riding her beloved horses or at a playground with her kids than stumbling around drunk on a night out. She's also a strong advocate of many charities, including Vision, which helped her with Harvey. Other organisations she devotes time and money to include NSPCC, Moorfields Eye Hospital and the Disability Foundation.
4. Robbie Williams
As one fifth of Take That, Robbie Williams was one of the most famous boyband stars on the planet. He was known for his cheeky behaviour, love of partying and generally quite wild persona. Behind the scenes, he was drinking heavily and dabbling in drugs. A rehab stint in Arizona came in 2007 to help him quit his dependency on prescription medication, and two years later he also gave up smoking. These days Robbie is a clean, focused family man who dotes on wife Ayda field and their children Teddy and Charlton. He's continuing to enjoy success as a solo start, and is currently touring the world on his 'Let me Entertain You Tour', has mended any rift there was with Take That. He also spends a lot of time donating his time to charity. Just last month he raised £145,000 for the Donna Louise Children's Hospice through a charity auction in London.
5. Sarah Harding
As a member of Girls Aloud, Sarah Harding became famous overnight when she auditioned for Popstars: The Rivals back in 2002. Alongside the likes of Cheryl Fernandez-Versini, she quickly became a household name, and a hugely successful and lucrative career followed. Everything the girls touched turned to gold. But behind the scenes Sarah was struggling. In 2011, she checked into a rehab centre to help kick her dependency on alcohol and sleeping tablets. She began dating a man she met at rehab and hit the headlines again when a scuffle broke out in their hotel room. Now that wild child has gone and Sarah's happier than ever. After a successful reunion tour with Girls Aloud two years ago, she's now gone solo and recently completed a four-episode stint in Coronation Street as well as releasing her debut solo single 'Threads'. She also appeared on Celebrity MasterChef. She recently said: "I have five animals and lead the country life now. I've got a veggie patch and everything."
6. Calum Best
The son of George Best used to be known as the ultimate playboy: he had good looks, money, fame and gorgeous girls hanging off his arm wherever he went. He was frequently pictured clubbing, partying and drinking, and he has been quoted saying: "'I'm a bad boy. I go out and get drunk, I get high on cocaine and I do stupid debauched things with the wrong women. I don't want to be 45, out drinking, doing cocaine and with the wrong girls. I don't want to be a sad old man drowning my sorrows." Now, at the age of 34, he's cleaned up his act and is a very different person. We saw his new sleek, clean image on the last series of Celebrity Big Brother, where he impressed everyone with his gentle demeanour, intelligence and all around nice guy attitude. This new Calum is all about the gym, healthy eating and living a good life. He recently wrote a book about life with father George to reveal what it's like to have an alcohol dependent parent. He's also a patron of the National Association for Children of Alcoholics.
7. Jodie Marsh
That iconic image of Jodie Marsh wearing nothing but a belt and two straps across her chest will stick with us forever. As will the day she wore a T-shirt rating all her lovers out of 10. She rose to fame as a glamour model that was always out on the party circuit, scantily clad and having fun. She even filmed a TV series called Totally Jodie Marsh: Who'll Take Her Up The Aisle? which was a televised search for a husband. Fast forward to present day and Jodie is entirely different. Nowadays she's more famous for her thoughtful and interesting documentaries, anti-bullying campaigns, love of animals and charitable ventures than anything else. The glamour model days are over and now she's a bodybuilder who stars in documentaries shining a light on everything from bullying, to surgery to men who pay for sex. She's also famously celibate. As for that questionable fashion... long gone. The new Jodie is all about chic, stylish and smart clothing. And we think she's never looked better!
8. Kate Moss
She was famously discovered at New York's JFK Airport at just 14 years old and went on to become one of the most photographed women on the planet. As one of the original supermodels, Kate Moss' face was everywhere. She worked with the hottest designers and photographers, jetted across the world, and landed all the best campaigns. But her world came tumbling down in 2005 when a newspaper alleged she was using cocaine. Kate was dropped by brands including H&M, Chanel and Burberry and forced to issue a public apology saying she took full responsibility for her actions. But less than a year later she had rebuilt her brand, helped by deals including a Topshop contract to release her own collection and 18 other mega deals with the likes of Rimmel, Louis Vuitton, Stella McCartney and more. She was even named Model of the Year at the British Fashion Awards. At 41, she is still one of the most in-demand models on the planet, raking in millions and blowing her younger competition off the map. Away from the modelling arena, she supports charities including War Child and the Elton John AIDS Foundation.
* None of the celebrities featured here endorse Surf in any way