Kylie Jenner has only just turned 18 but already she's been inundated with offers to record her very own adult film…
The
Keeping Up With The Kardashians
star marked her milestone birthday on 10 August and, according to
TMZ
, several pornographic film companies have wasted no time in trying to woo the teen into signing an exclusive deal with them.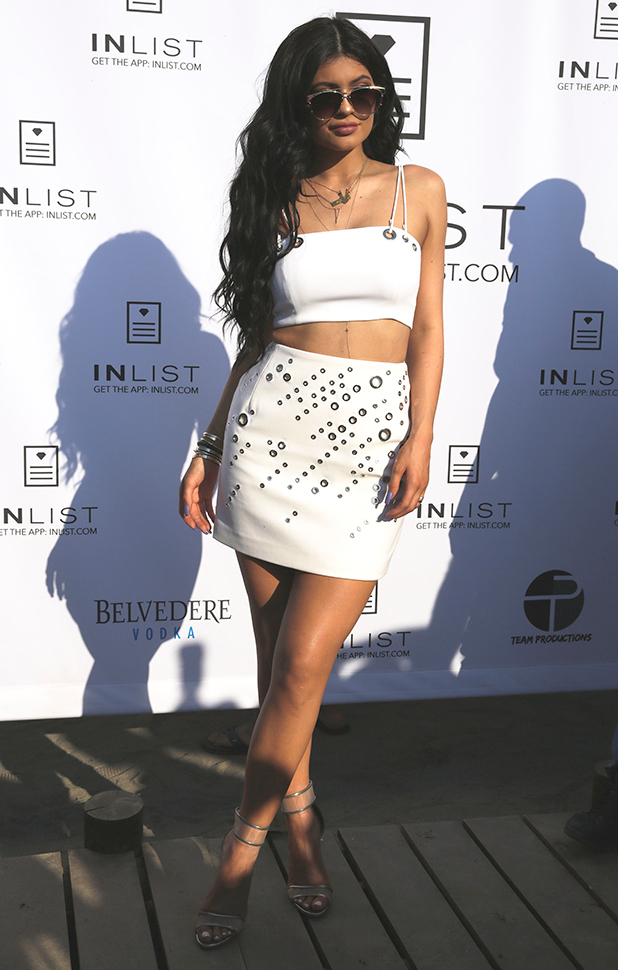 Among them is reportedly Vivid Entertainment, which is alleged to have offered a $10 million deal if Kylie and her boyfriend Tyga team up. Vivid is the company that released Kylie's elder sister Kim Kardashian's sex tape in 2007,
Kim Kardashian Superstar
.
We know Kylie is now 18 but still, this is quite icky, right?!
So far Kylie hasn't said anything but as she's quite feisty and not adverse to setting the record straight via Twitter we imagine she will be making some sort of comment soon.
Right now, the star is still in the middle of her 18th birthday celebrations. She's
partied with family in Los Angeles
, friends in Mexico and most
recently hosted her own bash in Canada,
where the legal drinking age is 18, not 21 like the US.
All you need to know about
Kylie Jenner
: