Amy Winehouse thought she was pregnant with fiancé Reg Traviss' child ahead of her death, according to the late singer's father Mitch.
In a new interview with
Australia's Channel Seven
, her dad Mitch made the revelation while criticising the new
Amy
documentary movie which suggests she was alone in the world.
Mitch said: "She was with Reg. They were going to get married. I shouldn't tell you this but she thought she was pregnant at some stage. To give the impression she was on her own is frankly criminal."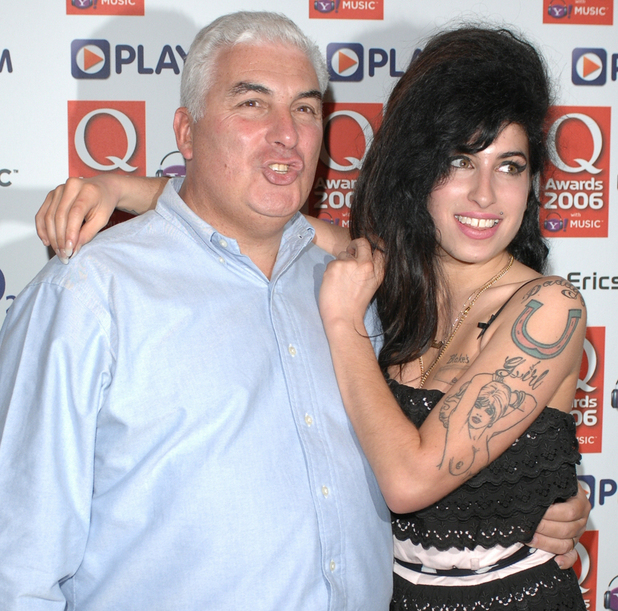 Amy was just 27 years old when she was found dead at her home in North London in 2011. An inquest later determined her cause of death was alcohol poisoning.
Her life story has been told in
biopic Amy, produced by the team behind the award-winning documentary Senna
about the late Formula 1 driver Aryton Senna.
However, the film has been criticised by Mitch and other members of the Winehouse family for what they believe is an inaccurate portrayal of Amy.
Mitch has been particularly vocal about disliking his own portrayal
, claiming it fails to show he was there for his daughter in her times of need.
"This nonsense about Amy being left on her own for the last three years of her life is incredibly insulting and it's insulting to families who are struggling with addiction, up and down the country," he said during a recent interview on ITV's
Loose Women
.
Mitch has said he's now working on an alternative film with Reg that will interview the same people as
Amy
and present a different side to the story. But despite his criticism of some elements of
Amy
he has said fans should still watch the movie, praising the "beautiful" first 45 minutes.