Geordie Shore star Marnie Simpson has angrily denied recent claims she's split from fiancé Ricky Rayment.
The speculation started when she was seen partying without her engagement ring and alongside a "mystery man" following a cryptic tweet which read: "Everything happens for a reason in this life."
But before we panic, it's NOT TRUE!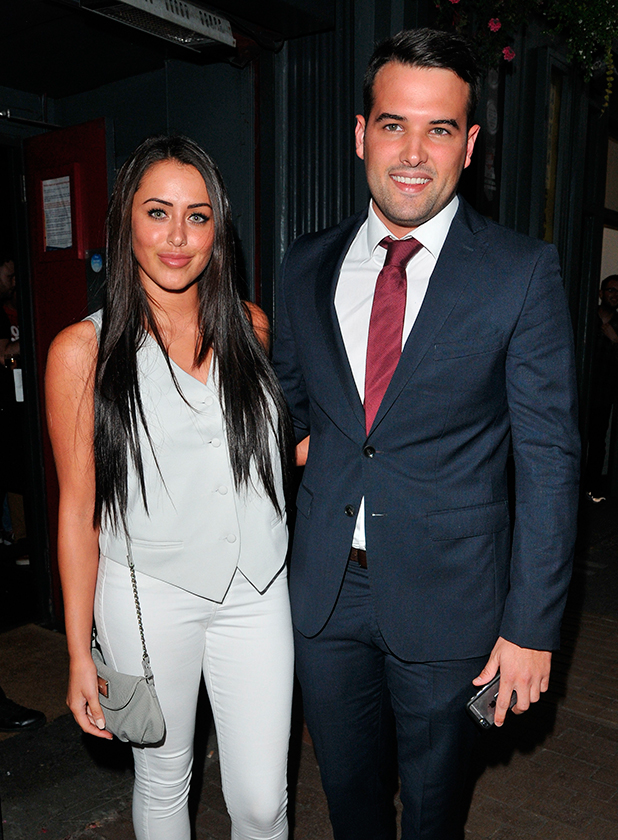 Marnie hit out at the break up rumours via Twitter, revealing the "mystery man" was actually a very close friend and that there was a good reason for her missing ring…
"A boy who is also my longest friend, who is also currently dating my best mate automatically means I'm partying with another fella!" she said. "I'm aloud to have friends who are boys… My ring was at home as I didn't want to loose it ... Big deal! (sic)"
So there we have it!
We would have been surprised if Marnie and Ricky had split considering
Marnie just revealed last week that she'd left Geordie Shore
to spend more time with her ex-
TOWIE
star fiancé.
She had said: "Picking between my future was extremely easy, Ricky would always come first. It was hard to say goodbye, but if I hadn't I would have lost Ricky, which I wouldn't have let happen. Staying in Geordie Shore wasn't possible any more. Given a choice on the day of my engagement to say no and continue with Geordie Shore, or say yes and leave it for good, I chose to get engaged to Ricky and say goodbye to the show - a decision I am extremely happy with."
Ten reasons we want to be on TOWIE!