Britney Spears made it a family affair at the Teen Choice Awards in LA last night, allowing her sons, brother and niece to join in the celebrations backstage.
The 'Oops I Did It Again' singer was presented with the 'Candie's Choice Style Icon Award' at the star-studded bash on Sunday, 16 August – and certainly looked the part!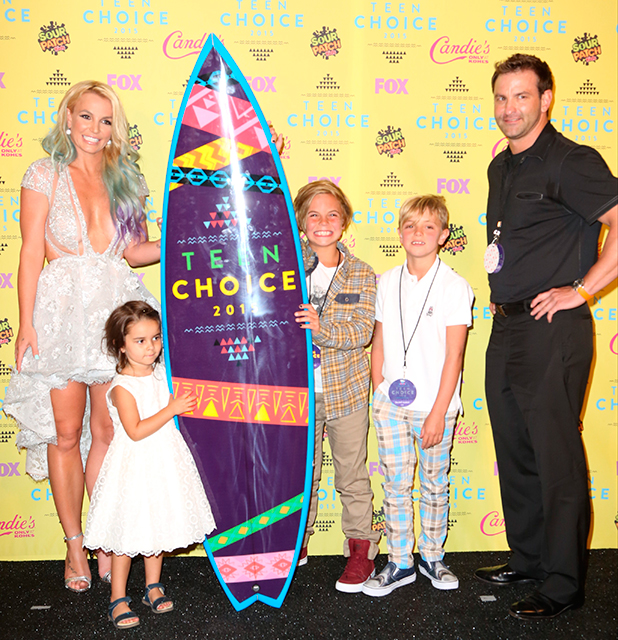 Sporting blonde hair with rainbow-coloured tips, the star wowed in a low-cut pale grey, sparkling dress as she took to the stage to accept the honour.
She said: "It really means a lot to me. Fashion has always been something I love to experiment with. It gives us all a chance to express ourselves and our own personalities and shine in our own ways. To all the teens watching out there, be fearless in your choices and don't be afraid to be yourself."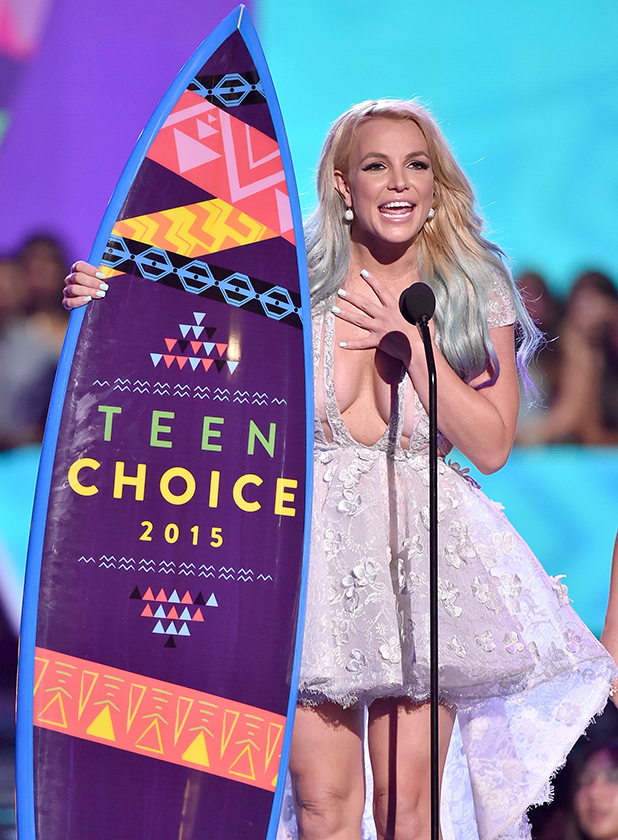 Britney was joined in the press room by her sons Jayden James and Sean Preston, her brother Bryan, and Bryan's young daughter Lexie. They'd all been watching her from the audience as she accepted the surfboard prize.
Missing from the family outing was sister Jamie Lynn and her daughter Maddie.
Watch Brit accepting the award below (which includes a look at her fashion over the years!)
Britney's changing looks:
Copyright: Britney Spears / VEVO