Former Girls Aloud member and new mum Kimberley Walsh, 33, opens up about the Girls Aloud rifts and being a mother to baby Bobby
It's a well known fact that
Kimberley Walsh
has remained close friends with her ex-bandmates, Cheryl Fernandez-Versini and Nicola Roberts. But when it comes to fellow Girls Aloud alumni, Nadine Coyle, Kimberley admits that unfortunately, she's been out of touch with the girls for a long time.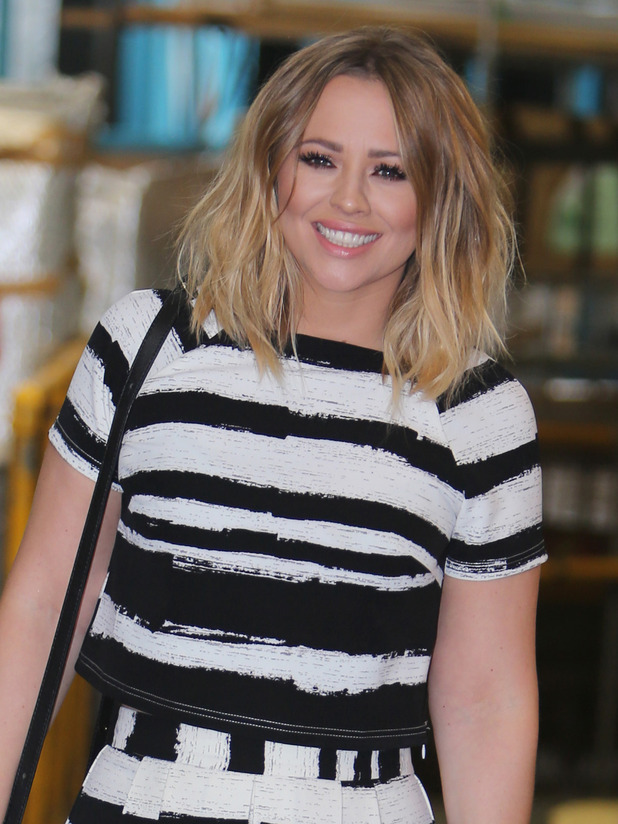 "I haven't spoken to Nadine for a long time," says Kimberley. "It's a shame because we're obviously both mums now, but with her not even in the country it's hard. She kind of made the choice to distance herself when she moved her whole family over to America. She's got her whole life going on there which I respect, but it obviously means she's a bit more distant from the rest of us,"
She adds: "Even though we worked together for five years, you're not going to be life long friends with every member. I'll always have time for them all because you've shared so many things but really the people I see on a regular basis is Nicola and Cheryl and to me, that's just normal."
And speaking of their separate lives, on top of a busy career schedule on theatre stages Kimberley admits she's constantly kept busy by her little boy, Bobby. And despite having given birth to him 11 months ago, she admits she still struggles to be away from him.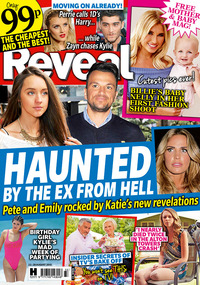 "It sort of gets easier but I still miss him, I'll be dying to seeing him when I get back," Kimberley says. "I'll be racing back to make sure I see him before his bedtime but he's fine when I leave which makes it a bit easier."
"He's at the stage now where he's crawling and he chats away," Kimberley adds. "He's not saying proper words yet, but he kind of says his name which is quite advanced. He knows putting the sounds in his name together gets him a clap and a scream so he can do that. He also says mama and dada and blows raspberries! He's getting cheekier."
While Kimberley says her wedding will come before having another child, she says it won't be too long until she thinks about baby number two.
She says: "I'd quite like another little boy just because I think it would be nice for them to be friends but if I had a girl I'd be happy too because I obviously haven't experienced having a daughter. But I'm not bothered at all, as long as they're happy and healthy."
Buy this week's REVEAL MAGAZINE to read the full interview, including how she lost her pregnancy weight, her upcoming wedding plans, and why she wishes her BFF Cheryl would get pregnant!
Kimberley Walsh is the new ambassador for SlimFast. Visit www.slimfast.co.uk