Ross Worswick says girlfriend Jasmin Walia "expects one hundred kisses a day" as he talks about the couple's rocky patch in tonight's episode of Desi Rascals.
Jasmin and Ross already get
caught up in a heated discussion over Jasmin's Bollywood career
, but earlier in the episode, we'll see Ross confide in his friend Jason Lowe about his romance with Jasmin.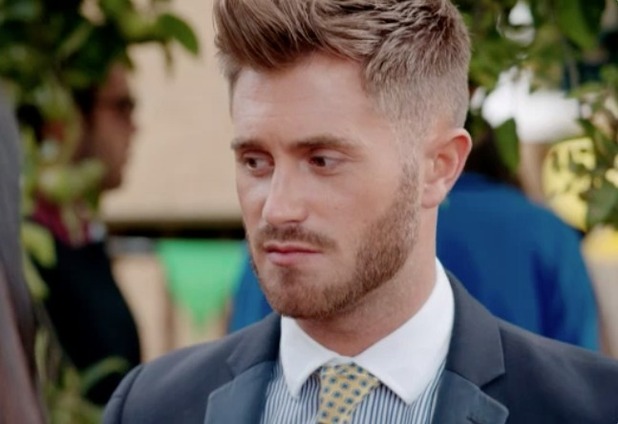 "I think that I'm so chilled that I maybe don't react to things in the way that I should do," says Ross. "Maybe I'm just too chilled out. If I watch a film and Jas will be like nudging me and poking me and kissing me on my shoulder and stuff, and then like telling me she loves me which is cool, do you know what I mean, but when it's like the fifth time and you're watching a film.
"Jas, she just expects like a hundred kisses a day or something, I don't know, she might put like a target on them."
But, Ross did admit that he was "cringe" when it came to romance. "I mean I make her little soppy albums and stuff like that, I'm cringe mate," he admits.
Last week,
Jasmin said she was feeling "insecure" in their relationship
, and it's clear that it's still playing on Ross' mind.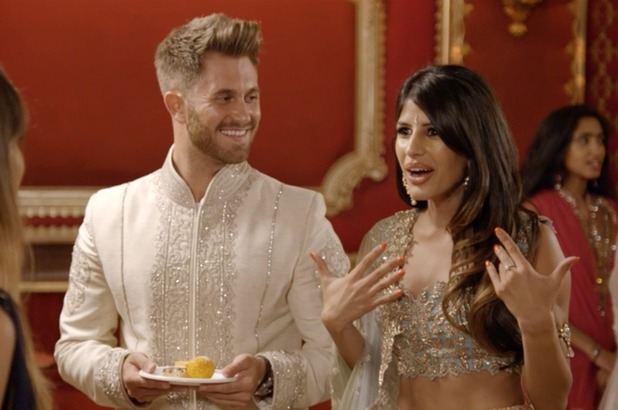 "Now I feel like she's got this, turning into big trust issue," he says. "I'm doing everything I can for her to get over her insecurities but we're just going round and round in circles."
Jason tells Ross to "try and work on it" because Jasmin is "obviously worth it", leaving Ross to ponder: "I might have to do a public announcement or something, get on a stage."
Catch Desi Rascals tonight at 8pm on Sky 1 or the repeats on Thursday at 8pm and Sunday at 9pm.Try Reveal's digital edition on iPhone & iPad. Subscribe now & never miss an issue!