Jasmin Walia and Ross Worswick are caught up in yet another heated confrontation in tonight's episode of Desi Rascals.
After a
turbulent few weeks for the couple
, more drama arises in tonight's episode of the Sky 1 reality series when Jasmin sets her sights on a career as a Bollywood actress.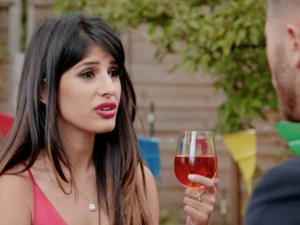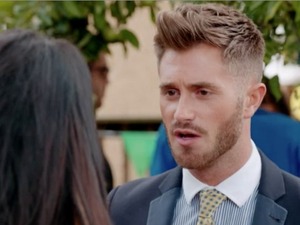 During a barbecue party held at the Shah's family home, Jasmin talks to Ross about the pair potentially moving to India together so that she can pursue her acting dream.
Jo tells the girls that she is applying for an acting course in Mumbai, which will start the following month, and Jasmin reveals that this is also something she's wanted to do.
Jo says Jasmin should come with her, but Jasmin ponders over what Ross' reaction will be.
Speaking to Ross later on, Jasmin admits: "I'm 50/50 and I kind of think it would be amazing for me because I need to do it babe, I need to go and experience that all, I have to get into the Bollywood circle.
"The only thing I would say is, I don't know what course I'd be doing because you can either choose three months, six months, twelve months. But you could come out there with me."
Watch the video below:
Ross says he can't come because of his business but thinks the trip away could impact their already-fragile relationship.
"I just think three months, yeah that's cool, six months (makes awkward face) twelve months, it ain't cool," he says. "A lot changes in a year, you might feel totally different, you might meet someone else, what am I going to do? Sit at home?"
Jasmin assures Ross that she's not going to meet someone else.
"No I know you're not," he says. "But I feel like our relationships not where we want it to be right now and I feel like you going away, if anything is going to make it worse rather than better at the moment. But like you said, it's an idea, do you know what I mean and we can talk about it."
Catch Desi Rascals tonight at 8pm on Sky 1 or the repeats on Thursday at 8pm and Sunday at 9pmTry Reveal's digital edition on iPhone & iPad. Subscribe now & never miss an issue!