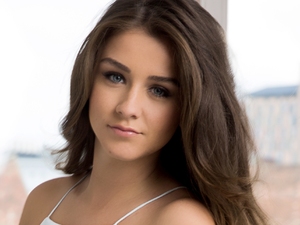 Brooke Vincent exclusively shares her fashion favourites, beauty and style picks and celebrity highlights with Reveal.
Hello everybody!
I hope you're all having a nice week.
This week I've been shopping so much! I am not too impressed with the choice of clothes that are available, all I have seen is the same old thing in every high street shop.
It's times like this where I wish I could open up my own clothing range rather than attempt to find the outfit I have in mind. With it being between seasons the summer stuff feels too summery and it is not quite time to be wrapping up in jumpers or wearing wintery colours.
Many of the shops are coming to the end of their sales, which like many people I feel that you need to be in the mood for. However, for a night out with the girls I found a cream faux leather, knee length skirt for £20 in the sale!
This Week's Purchases
I bought the aforementioned leather skirt and some snakeskin laced pointed heels, of which I adore. I even bought them in a 6 (I'm a size 5), but I loved them so much that I thought I would just push my feet to the back haha. Something my mother was not very impressed with!
In my mind, if I love something I must have it no matter what I have to do to make it fit, be it squeezing myself into an outfit or a pair of shoes, or if it is something like a smock dress I will get whatever size is available haha! I have a dress that is a size 14 which is too big for me, but with a belt it looks amazing! You can always make something work with the right accessory or adaptation, even if it is not the perfect fit.
Sometimes this can go awfully wrong, though, which is exactly what happened to me on Saturday night. My sale XS skirt did me wonders until around 2am, but while dancing away the zip bust! Now, I know I'm not fat I understand that, however (if my girls are reading this look away now for what I'm about to admit), I'm by no means a XS, particularly around my bum and thighs. Different shops have different fittings so I can get away with it at times, but picture me about to get a drink and have a good dance and I am alerted to the fact that the zip pops open. You can imagine my face going home early, there was nothing I could have done!
Clubs should employ seamstresses, just in case us girls have wardrobe malfunctions. There's a gap in the market there and I have found it! A couple of pins and some double sided tape, plus eyelash glue (in an ideal world).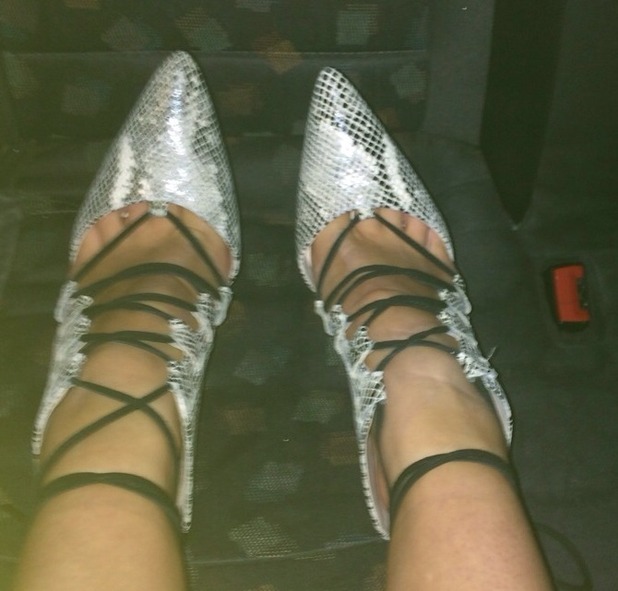 Here are my new snakeskin shoes and I wore a shirt that I already had. I keep being asked where this blouse is from and I have a confession to make. I cut the shirt to make it look the way that it did. It originally wrapped over the front but because my skirt was so tight, tucked in it could be seen through the skirt and left unattractive bunching underneath. I cut the front and tied it myself.
Here is how the shirt looked before and here is how it looked after I had cut it.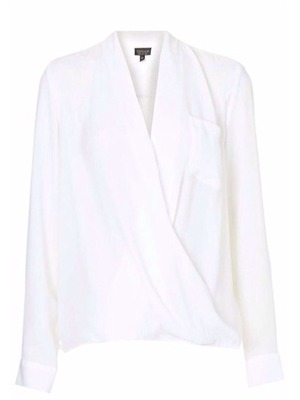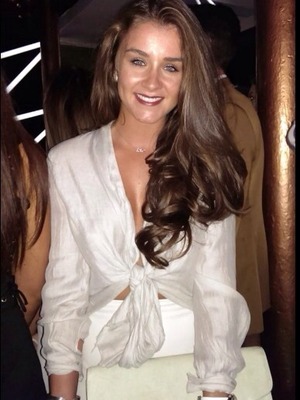 Again, my mum was not too happy that I had bought clothing to cut, but I love the shirt much more like this... sorry mother!
My new favourite winter colour: Burgundy/Maroon.
Here are a few bits that I have put together to show you.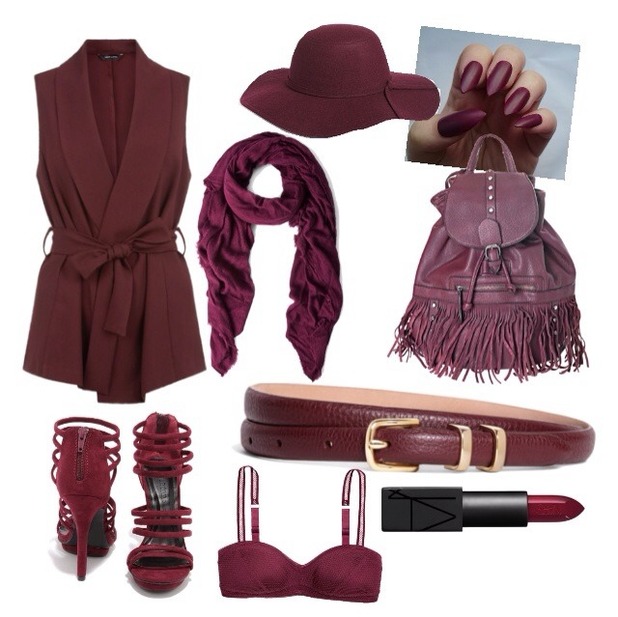 My nails are already this colour for work and have been like this for about two months now. Chanel call it Chanel Rouge (very posh I know) and if Chanel do it then it must be right. I love it on my nails because it's classic and looks great with anything I wear. This colour looks amazing on any kind of accessory or item of clothing, be it a belt on a plain dress or a scarf over a layered top looks mega cool. It feels like autumn in a colour.
One of my favourite things here is the tasseled backpack. As you all may know, I love a tassel and backpacks are currently a massive trend. If you are a student, travelling a lot or in school, this would be my first choice – practical
and
fashionable.
Hair Masterclass
I recently attended a hair masterclass at my good friend Reuben Wood's salon. It was really nice to see how some styles are created and more importantly the products that are used to keep them that way.
The session stylist who took the seminar, Neil Moodie, has created some of the most iconic hair styles for magazine covers and music videos having worked with Oasis, Everything But The Girl, Vogue, Kendall Jenner and Kate Moss. Listening to his insipration and watching his demonstrations was very inspiring and I will be doing more with my hair for future red carpet opportunities.
Even I was surprised at all of the effort that goes into images we are so used to seeing in fashion magazines. Here are some of the styles that were demonstrated, the last one with the cornrows is definitely my favourite!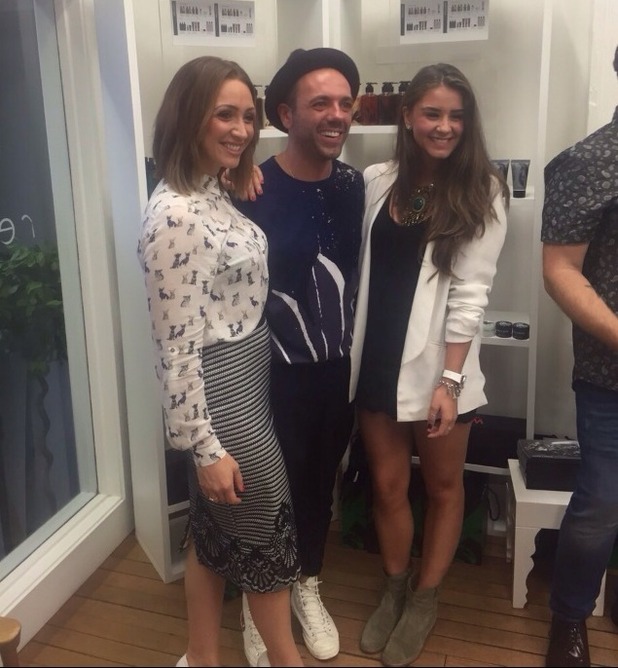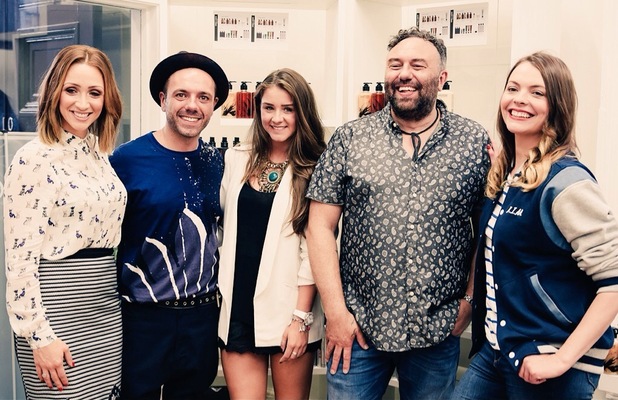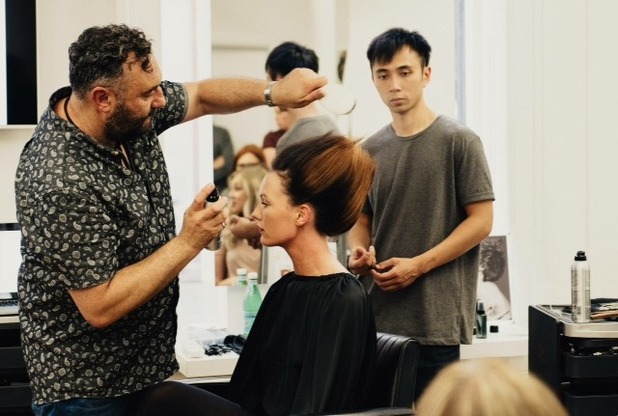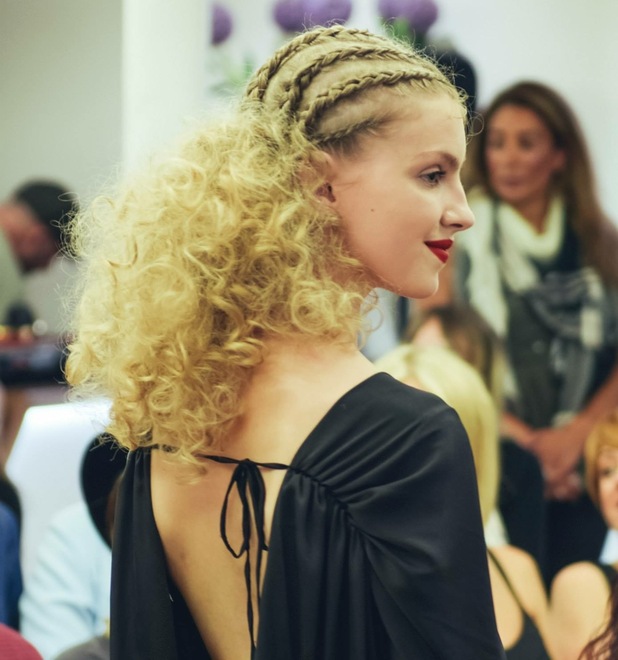 Brazilian Blow Dry
My friend Spence (whose real name is Emma) has recently had a Brazilian blow dry. These were a breakthrough for frizzy and unmanageable hair. It is a Keratin treatment.
Keratin is naturally found in all hair but is lost over time, this is placed back into the hair strands, blow dried and then straightened to reduce frizz. Spence is of mixed race and has naturally curly hair that frizzes in any kind of humidity. It needs to be straightened before any kind of styling and often does not stay how she would like it. The treatment takes around two hours, your hair cannot be washed for 72 hours (depending on the product) allowing the keratin to be infused into the hair making it more healthy, shiny, manageable and easier to style.
The most important aspect of a Brazilian blow dry is the aftercare; maximising its effect. You must use sulphate free shampoo and conditioner, most shampoos contain chemicals that strip many of the natural oils from the hair, and in turn, the keratin. Sulphate free products leave the keratin in the hair for longer, therefore, ensuring that the effects of the blow dry last the recommended three months! This treatment is around £100 and varies on the length of your hair, however, there are many websites that offer deals to get them for much cheaper – shop around!
Here is Spence's hair just after blasting it with a hair dryer on the third day when she was able to wash it. I had to include this next picture as she has been cute enough to take one for me of when it has been styled.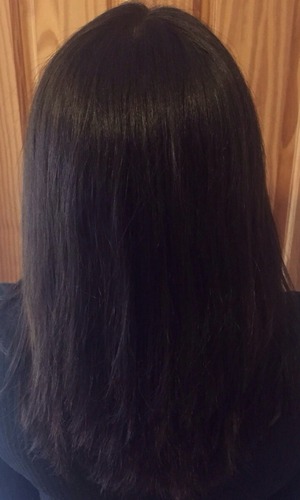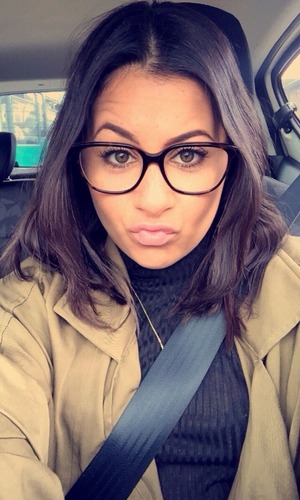 The Brazilian blow dry is not just for afro hair, it is beneficial for anybody with frizzy and unmanageable hair that responds badly to any kind of humidity. It makes all the difference if done right.
My Week in Outfits
For shopping on Friday, I wore this. I had a quick outfit change because I spilt soy sauce down myself... it was great while it lasted.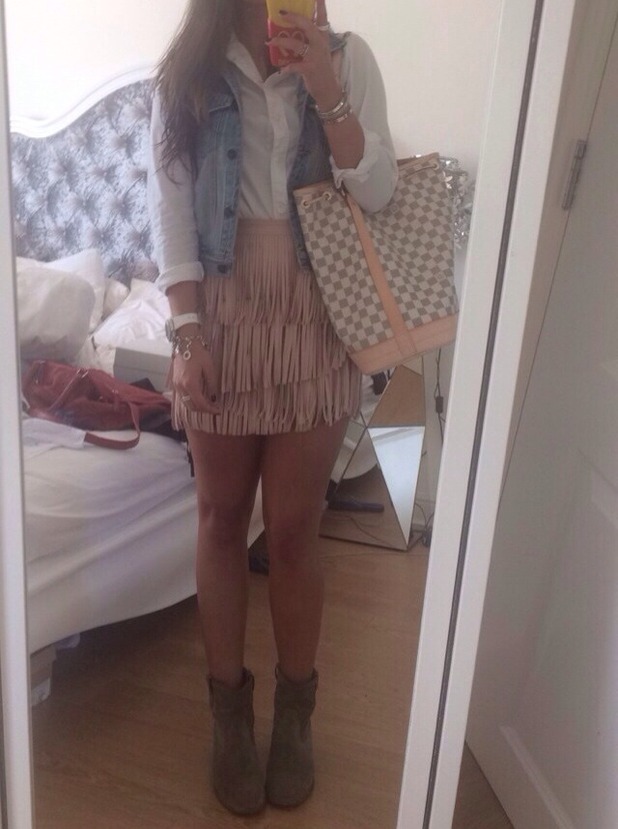 Saturday, for the night out I wore this.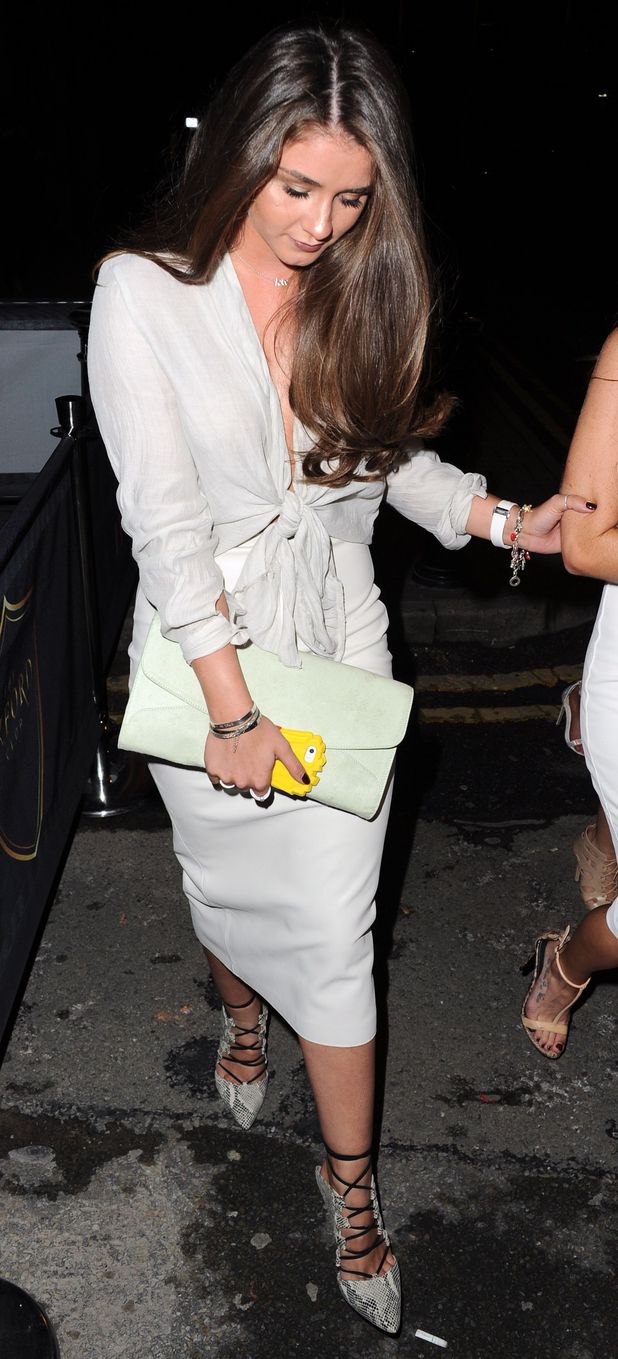 Finally, for the hair masterclass on Wednesday I wore this.
I kind of threw this outfit together and I'll let you into a little secret, I HATE ironing and my shorts were really creased so that's how I ended up with my long top and blazer. I was toying with the idea of trainers because as you may or may not know, trainers are my favourite choice of footwear. I had a last minute change of heart and went with my favourite boots instead.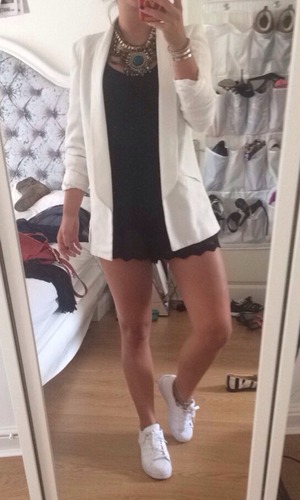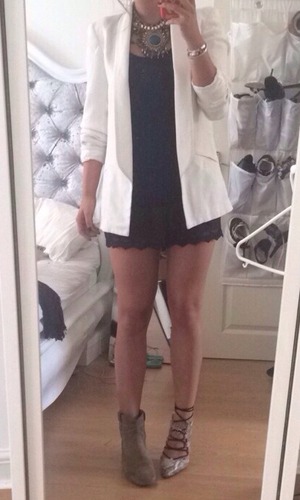 I love these boots, I paid around £400 for them and my philosophy is, if I paid £5 every time I wore them then that isn't that much in the long run. I love these little ankle boots and the good thing about them is they have a little wedge inside that you can't see. It gives them a little bit of a lift that makes all the difference and makes my legs look much better. They are also sold in black and I'm debating buying them for winter at the moment, I live in these boots.
Hope you all have a lovely week!
Peace up Reveal
B x
For exclusive competitions and amazing prizes visit Reveal's Facebook page NOW!