X Factor star Jake Quickenden is back with new music. He tells us all about his recent tour, secret rap skills and early attempts at songwriting...So you're currently on tour, what's that been like?
"I go to Dublin and Belfast this weekend to finish off the tour, so I'd have done 15 shows in total. Touring has been amazing, I've loved it! It felt surreal that people would come out and watch my original stuff. Fans would be waiting outside all day. I've had so much fun and everyone's comments after the shows have been brilliant. I couldn't be happier with how it went!"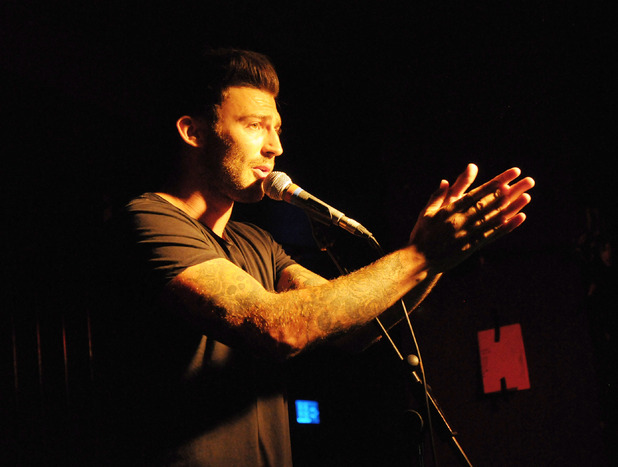 Your EP I Want You comes out on 9 August, are you excited for the release?
"Yeah, very! For a lot of people it will be the first time they're hearing my original stuff, so it's really exciting. It's also a little bit nerve wracking, but I'm not putting it out there to make it go to number one. I put it out there because I enjoy making music and I wanted to let people know what I've been doing in the studio so they could hear it. Obviously I'm not going to please everybody, I'm aware of that. I like to write music and I like to sing, that's why I'm doing it, and if anything ever comes of it then that's a bonus."
Have you penned the entire EP?
"I've written every song, I co-wrote it with a producer that I'm working with. I'm really happy with how all the songs have come out. It's a mixture of sounds. I wanted to do upbeat ones because a lot of people are just used to me playing my acoustic guitar, so I wanted to do something that people could dance to, with more of a summery, feel good beat. I wanted to prove that I can write all music, not just slow, depressing stuff. Hopefully people will like the upbeat stuff as much as they like the singer-songwriter stuff."
What inspires your songwriting?
"I'm inspired by all kinds of stuff, so I write about everything. I've got a lot of songs about losing my brother and my dad (who both sadly passed away from cancer), and I've got songs about love. Sometimes it's simply things my friends have told me and I've put it into a song. When I was younger, I used to just sing my mum a song that she hadn't heard before and pretend that I wrote it. But then later she'd hear it on the radio and I'd get caught out. As I got older, I got more into writing my own stuff and realised it's not simple. You have to be clever with where you put the words. My mates still can't believe that I can write songs!"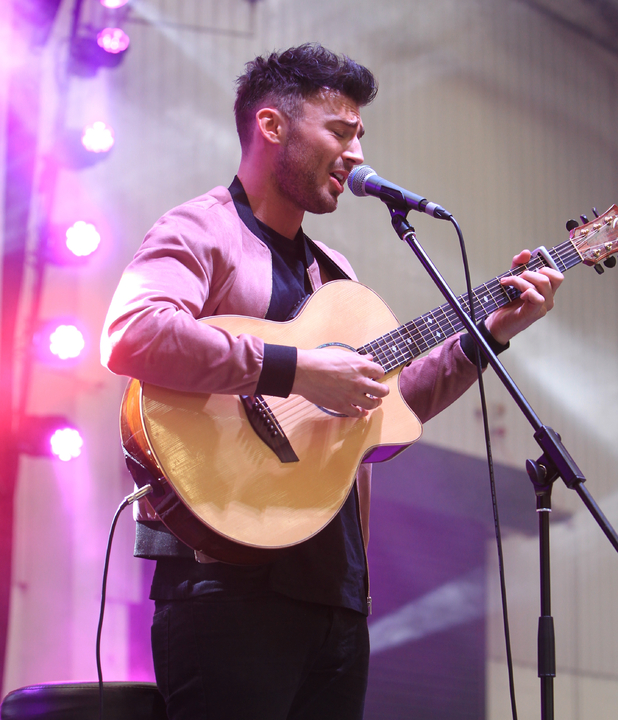 What artists would you like to collaborate with?
"Well, I'm going to do another EP before I do an album, and I don't want it to be so clean cut. I'd like to collaborate with a rapper, Professor Green or someone like that. I love Miguel at the moment too; he's incredible so I'd love to do something with him. I don't think I'm quite there yet though to get those big names! It would be great to get a rapper on my next track, actually, I might ask Tinchy Stryder. He was in the jungle with me so maybe I can have a word with him!"
Is rap something you'd ever try yourself?
"I've actually already written songs like that. I played one recently to somebody and they couldn't believe I could rap, so I think it's about keeping your options open and trying out all kinds of music. People that came to watch me on my tour saw a bit of that and maybe they weren't expecting it."
What's your ultimate music ambition?
"As long as I can just keep doing music and be happy and do it because I love it, that's the main thing for me. Obviously I'd love to get signed to a major label and release songs for the radio and play festivals, but at the moment I'm just enjoying it. While I've got people enjoying my stuff it's just important to keep doing it for them. I can't get my head round it to be honest; it's incredible that people come out to see me and are still interested in the music side, it's brilliant."
Jake is supporting the Shine Night Walk, Cancer Research UK's night-time walking marathon, in partnership with ScottishPower, in London, on 26 September 2015. To enter or volunteer, visit shinewalk.org.
Jake Quickenden's EP is available for pre-order here.For exclusive competitions and amazing prizes visit Reveal's Facebook page NOW!