Does Life On Marbs star (and champagne fan) Suzy White still have a job with best mate Lina Hodgkins?!
Err, no, she doesn't basically! Although anyone who's seen
the glamorous new reality show
probably won't be that surprised by the news...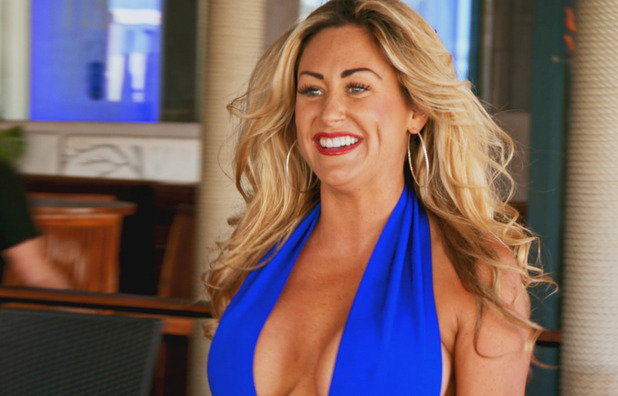 In episode one, self confessed party girl Suzy
was shown downing a few cheeky glasses of champers
while working at an event, even though she'd been warned not to touch a drop!
Naturally this didn't go down too well with her straight talking boss (and best mate) Lina, who told us: "Well, it was to be expected! I've had issues with her drinking at work, more than once! The events I host have to be right, I don't mind the staff having a drink at work, but she doesn't know where to draw the line.
"If I'm not firm I lose her somewhere, she'll go over to serve a table and never be seen again. She completely loses focus. Basically she's almost unemployable."
Ouch!
On the bright side, Suzy wasn't actually sacked! She told us: "I left before I got sacked though, it was on my terms."
A decision that delighted Lina, who added: "Yeah it was good that she left, it saved me a job! I like her not working for me.
"Without being rude, a part time waitressing job is easy, it's not NASA." With those sort of comments being thrown around it's lucky they're such good mates really isn't it?
Cast-mate Maxwell Jameson had a novel idea for Suzy's next career move: "She needs her own bar, but she'd drink all the stock. Someone would come in and ask for a vodka, and she'd have finished it all the day before." Maybe not then!
We can't wait to watch the moment Suzy quits and Lina tries to hide a smile...
Life On Marbs airs Wednesday at 9pm on ITVBe.
For exclusive competitions and amazing prizes visit Reveal's Facebook page NOW!