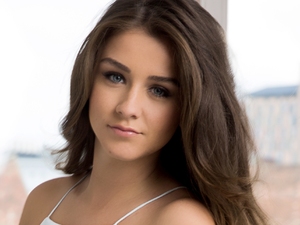 Brooke Vincent exclusively shares her fashion favourites, beauty and style picks and celebrity highlights with Reveal.
Hello everybody,
Hope you're all having a nice week, sorry my blog is late this week I have been so busy at work.
The Websters have had some really nice things this week. It has been really nice working with my onscreen family so much!
I have also been working with my real life little cousin, Ellie Leach, and of course my two favourites Barbra Knox and Malcom Hebden.
I get away with murder with those two, so I've been my usual cheeky self with them.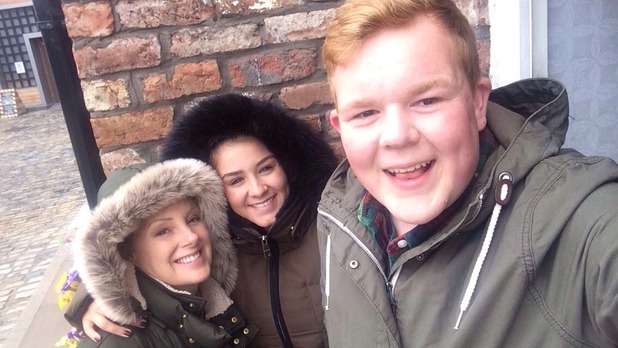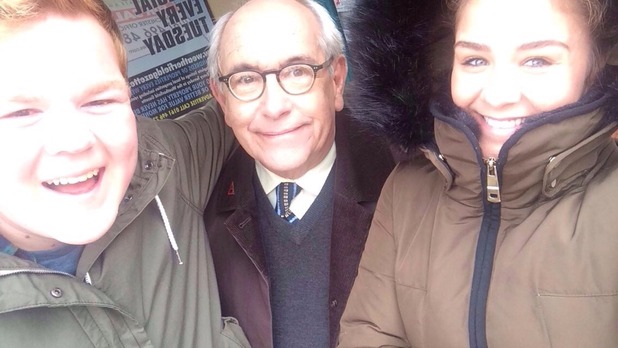 MSA
Last weekend I was asked by my previous acting mentor to go into his school as a treat for the students who were working on a script to then perform.
The students were all aged from 14 to 19 and this might sound funny, but I was ever so nervous. Working at
Coronation Street
to me is part of my life, I work with the same people in an environment that I have been used to for a long time, coming out of my comfort zone to act with people I have never met before was a big deal for me to do.
It was lovely to get back into the learning side of acting and listening to how different people play different roles. I was really surprised with some of the classes because you could tell how much they really wanted to be actors or actresses. The students asked a few questions after the acting and there was a common theme throughout most of the questions, so I thought I would share what I said with you guys.
I always say, as this has been drummed into me, that if you don't get a part sometimes it's not because you're rubbish, it's just simply that you are not what they are looking for.
Never give up because in most cases you can make a huge impression and they will always keep you in mind for future roles. Another thing I get asked is, 'How did I get into
Corrie
?', basically I went to drama classes, I then got myself an agent and went for auditions.
I went for a lot of auditions before getting into
Corrie
, not everything happens all at once. Keep going!
Thank you to all of the classes for making me feel welcome.
Silver Silver
I love silver jewellery at the moment.
I have three bangles, which I love, and now I stack them all together which I think looks really cool. They don't have to all be bangles, they can be bracelets, rope, charm, thin, thick - that's what I love about it. You can buy them from most high street shops if you don't want to splash out too much on them.
For every day, I keep mine on. I also found an old charm bracelet that I used to love when I was younger and I've started wearing it again. Then I remembered once I had put it on how noisy it is and I think I realised why I stopped wearing it!
Here are a few to give you an idea...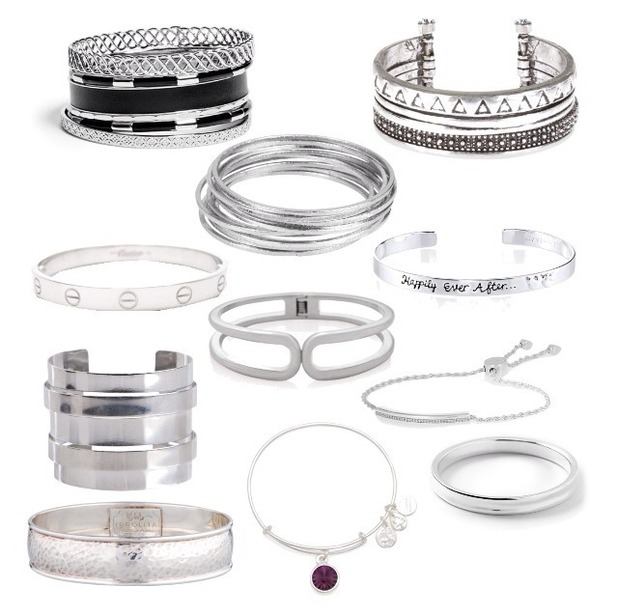 Double Denim
I remember when the thought of wearing double denim would be enough to put horror on any woman's face, particularly if it wasn't the same colour denim. However, I look around now and it is all over shops and I must say I am ever so excited to buy denim.
I really like how cool a denim shirt looks over a dress or wrapped around your waist. I often wear black denim jeans with a light denim shirt either on or around my waist.
I bought a cute denim crop top the other day which has a little white bralet underneath. I can't wait to wear it in the summer it has a very chilled look but could easily be dressed up.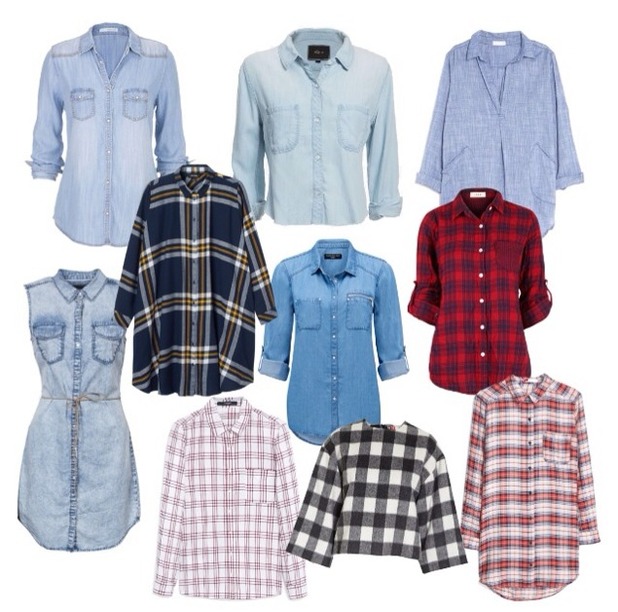 Checked shirts are another great buy. You can wear these two types of shirts to make one outfit look completely different. They are good as an extra layer in the winter, over dresses again, around your waist or just as a shirt itself.
Last week, myself and Katie went to the opening of a new restaurant. It was an American style diner and the food was to die for. It was really nice to go to something different, especially when I'm missing Vegas so much! Anyway, here I am talking about denim shirts... I'm wearing mine here: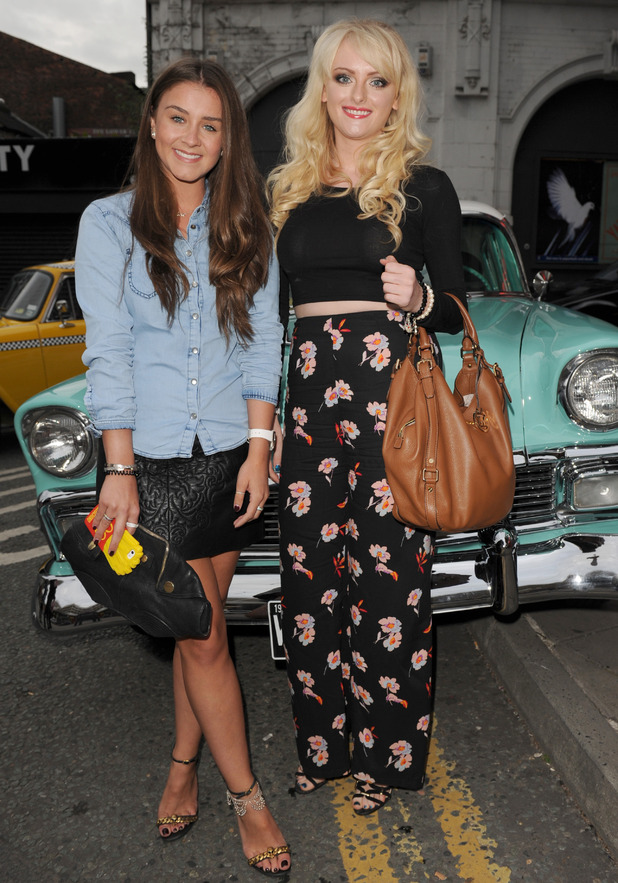 Models of Diversity
On Twitter I was asked to RT something that I feel so strongly about. It is an organisation called Models of Diversity.
Models of Diversity celebrates models with disabilities. A lovely lady called Gemma emailed me to tell me more about it and to spread the word and I'm so glad that she did.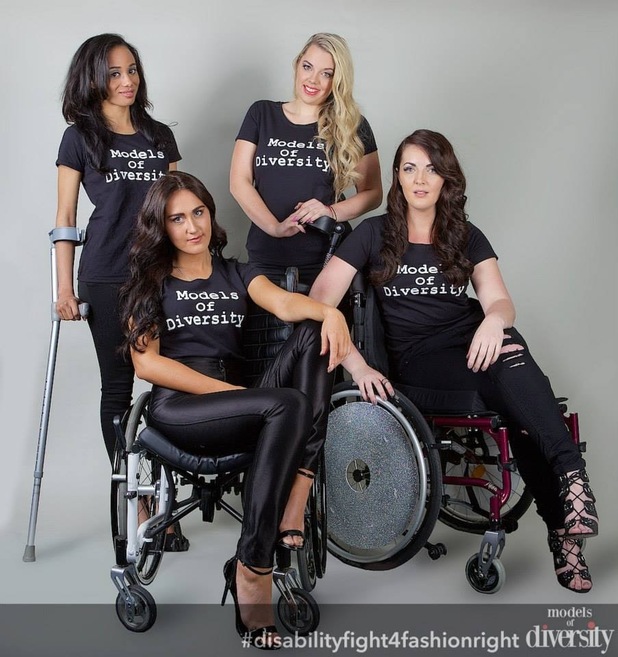 The CEO Angel Sinclair set this up in 2008 after realising the lack of diversity in the models used in fashion. A quote that I back 1000 percent is that "fashion is for everyone and should be represented within fashion regardless of age, size, ethnicity, gender or ability." This is an amazing organisation and it opens a lot of doors for people that never thought that they could be a model.
Well done girls and thank you for your email!
If you would like to follow Models of Diversity on Twitter and Facebook, here's their handle: @modsofdiversity
Have a great rest of the week everybody.
Peace up Reveal
Brooke x
For exclusive competitions and amazing prizes visit Reveal's Facebook page NOW!