Modern Family star Sofia Vergara is a right handful in her brand new movie Hot Pursuit as this funny clip demonstrates!
Everyone's favourite Colombian actress stars alongside
Reese Witherspoon
in the comedy film about an uptight, straight-laced policewoman who ends up on the run with the widow of a drug boss…
But surprise, surprise, it doesn't run smoothly! In this clip, we see what happens when Reese's police officer Cooper suspects her feisty charge Mrs Riva of concealing a mobile phone on her person. (We have to say though, we have totally stored our phone where Sofia has hers… is that weird?!)
PS. Chestal Concealment is our new favourite phrase!
If that clip above wasn't enough of a reason to head down to the cinema, how about this one: former
EastEnders star Robert Kazinsky gets shirtless!
After finding fame as Sean Slater in the BBC One soap, he's now over in Hollywood making a name for himself. He's appeared in the likes of
True Blood
and
Pacific Rim
and now he's flirting up a storm with Reese's character... how could she resist him?!
Ps. Here's a tip if you're off to the cinema. Stick around for the bloopers at the end! Reese told
Entertainment Weekly
: "Everything Sofia said was funny. That's why they decided to put the bloopers in. She has this thing where she starts speaking really fast, and the words become funny. She had to say The Wall Street Journal a lot. It's hard to say!"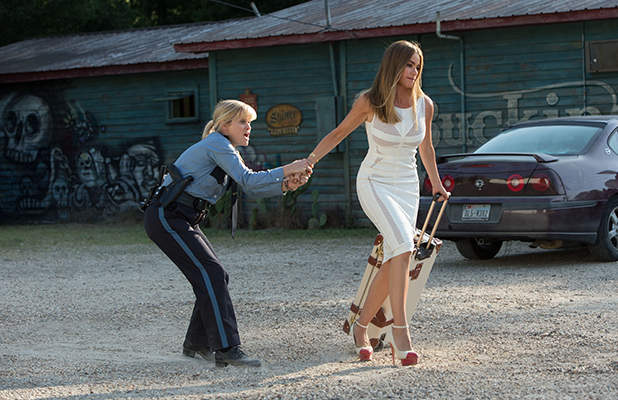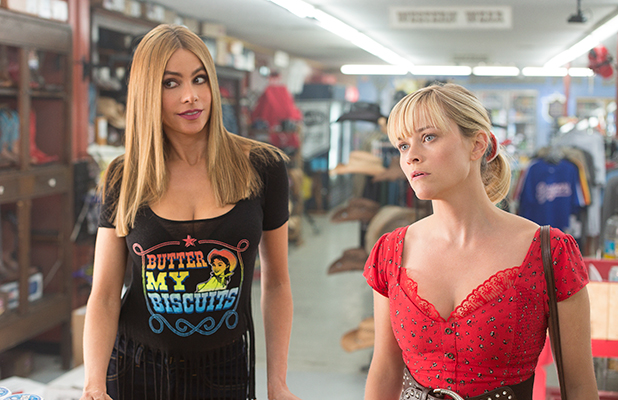 Hot Pursuit
is in cinemas now.