Khloe Kardashian has said the family still call Caitlyn Jenner by the name Bruce at times and that Caitlyn is perfectly okay with that.
The
Keeping Up With The Kardashians
star spoke about
Caitlyn's transition
during an interview with Australia's
The Project
this week, sharing her thoughts on the phenomenal support Caitlyn has received and how the family has coped.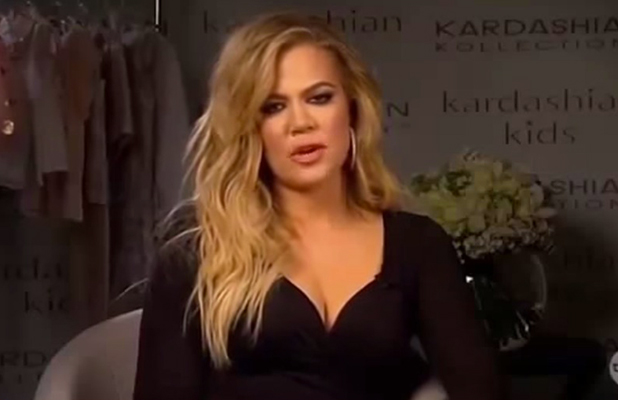 Khloe said: "With Caitlyn it's a beautiful thing that she's transitioned and she is strong enough to have her own voice and make such monumental, beautiful moves and be that crusader to do so.
"But I think there was a hard time for the entire family that we were all transitioning with her but in front of an audience. That's not really the normal way to go about it. There is a lot of raw emotion that is hard to do in front of the camera. So for us, we were trying to be really open and raw with it. We all got through it and that's completely behind us and we're just happy for her and want her to be happy."
When asked about the impact of saying goodbye to Bruce, she replied: "We never got that opportunity, really, because we were always told different pieces of information so the whole truth of everything was never really fully disclosed and I understand how hard that has to be to tell everybody and your kids what is happening.
"We don't like to say that Bruce is gone, per se. We, my sisters and I, we will call Caitlyn 'Bruce,' and we've been told that's completely fine. She has told us we are allowed to call her any name we want to. Because on the phone, when she calls me, it's the same voice as Bruce. And if I'm not physically with her, it's hard to remember in the moment that I'm talking to Caitlyn, if that makes sense."
Caitlyn herself has admitted she doesn't think her voice matches
her anymore, saying after the ESPY Awards that she's found it hard to watch herself accepting the Arthur Ashe Courage Award.
She said at the time: "It was a little difficult for me to watch myself. While I felt like I looked great and that the gown looked fabulous, I still have a voice issue," she wrote in her blog. "It's not quite right compared to my feminine appearance. That bothers me a little bit. I hope that people don't listen to the pitch of my voice, but listen to what I have to say. That's important to me."
And a new preview clip for
I Am Cait
, her E! docuseries, shows Caitlyn telling Kim Kardashian about her voice issues. She adds to camera: "Women cannot relate to the whole voice thing. They don't see it as being that important when it is that important. It's very important for your soul that you feel good about that
Why is Khloe famous?
For exclusive competitions and amazing prizes visit Reveal's Facebook page NOW!