Katie Piper's Bodyshockers: Nips, Tucks and Tattoos returns to our screens in September and Celebrity Big Brother star Chantelle Houghton will be among the featured subjects.
We'll see Katie meeting with reality star Chantelle in an episode of the third series although it's yet to be confirmed why Chantelle is on the show: does she regret something she's had done or does she want to transform her body?
In her magazine column earlier this year, Chantelle said she wanted to have her breast implants removed and have her nose done.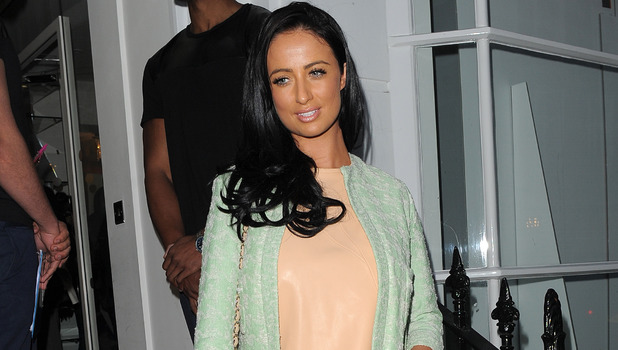 It's not the first time a celebrity has appeared on the show: last series, former
TOWIE star Abigail Clarke was interviewed by Katie to raise awareness of the dangers that lip fillers
can bring. Abi suffered a reaction to lip plumping fillers which nearly left her with irreparable facial damage.
Katie's compelling programme follows both those who regret transforming their body and those determined to do it. And this year we'll see a new range of shocking, outrageous and extreme tales of body modification hopes, regrets and reversals.
She said: "After two series of
Bodyshockers
I thought I had seen it all, but I couldn't have been more wrong. Series three is set to be the most shocking and extreme yet."
In each episode, we usually see Katie meeting with someone who wants to have a dramatic change to their body, and then she introduces them to someone who has already gone through the process and regrets it, in a bid to make the first person really consider whether they want the surgery.
We'll see plastic surgery, tattoo and piercing hopes and regrets, as well as meeting one woman who wants to try out extreme scarification. Another case study is a parrot-loving pensioner who has two birds tattooed on his face!
Bodyshockers returns to Channel 4 in September