Adam Lambert and Jason Derulo made a rather handsome looking pair on the red carpet in Australia today.
The singer-songwriters hit the red carpet ahead of an exclusive intimate set as part of the Nova Red Room Global Tour, which came to a close in Sydney on Friday (31 August).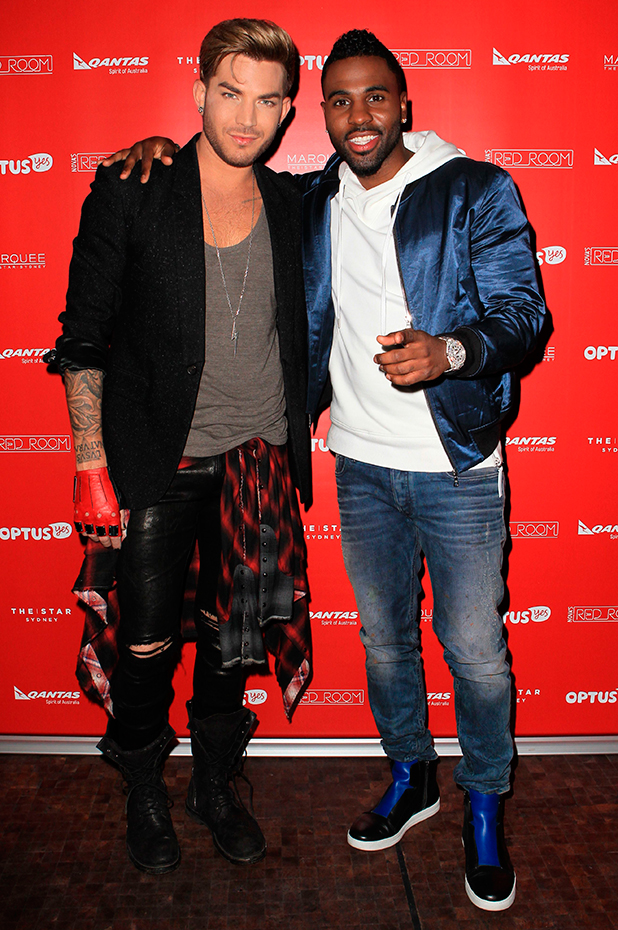 Adam and Jason performed for a group of lucky fans at The Star's Marquee nightclub and we're very, very jealous of everyone in that audience!
Nova's Red Room Global Tour featured seven global artists in four cities across the world: Dublin, London, Dubai and Sydney. Other artists who performed on the tour included Ed Sheeran, Craig David, Rudimental, Aston Merrygold and Jamie Lawson. 28 lucky competition winners won tickets to jet around the world on tour. Literally AMAZING, right?!
We're particularly jealous of those in the audience at last night's Sydney show as we've seen both Adam and Jason live and they are both absolutely sensational. We're particularly loving Adam's latest single 'Ghost Town' and the gorgeous 'Another Lonely Night'. (Anyone else hear the latter playing during the
TOWIE
series finale last week?! We recognised those Lambert vocals the minute it started playing!)
Aussie fans can see more of Adam when he brings his 'The Original High' tour to the country next year. We're still waiting for him to announce UK dates but we're keeping our fingers crossed!