Kris Jenner swapped Los Angeles for Colorado yesterday, after reportedly visiting former partner Caitlyn Jenner for the first time.
The 59-year-old reality star was among the guests at the Aspen Art Museum PreviewCrush event on Thursday evening (30 July). She beamed for the cameras as she posed alongside art collector Amy Phelan.
Kris' appearance came following reports she'd paid Caitlyn a visit this week, marking the first time she'd met Caitlyn in person since the transition.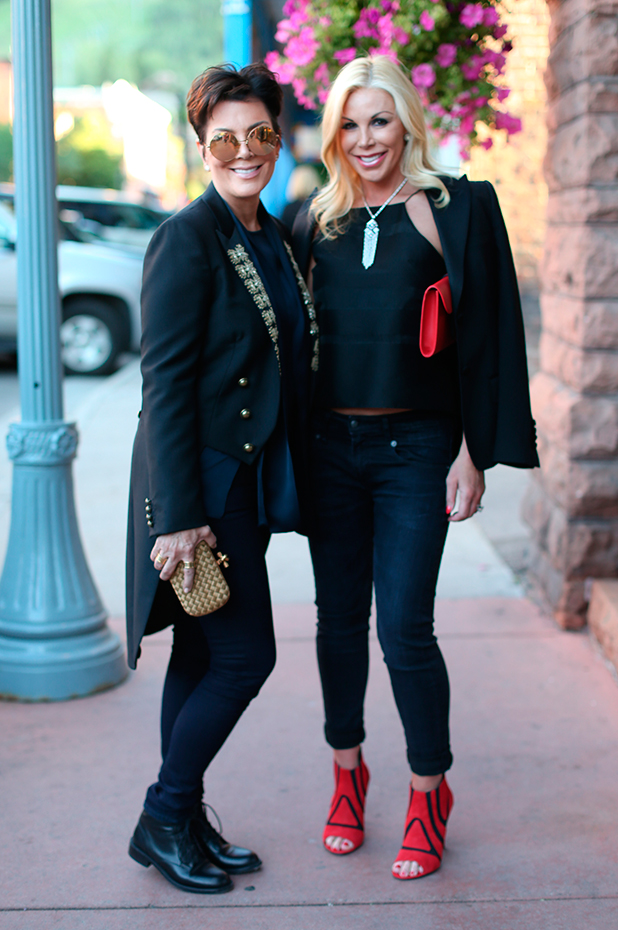 Multiple outlets claimed Kris was seen arriving at Caitlyn's home in Malibu on Tuesday. A source later told
E! News
that "everything is fine" between the former couple.
Caitlyn spoke about
Kris on Twitter shortly after her transition was revealed in Vanity Fair,
saying: "Reading the VF article reminded me of the love & good times Kris & I shared for so many years. Wouldn't trade that time for anything!"
They were married for 22 years before splitting in 2013. They're parents to daughters Kendall, 19, and Kylie, 17, and have eight other children between them from previous relationships.
Perhaps the former couple will be coming together next month as well, as
Kylie celebrates her 18th birthday
on 10 August. It's been reported that she'll celebrate the actual night at a Canadian club where it's legal to drink, but no doubt the Kardashian Jenner clan will also have some form of celebration back home