Any movie that has Henry Cavill and Armie Hammer in it together gets a big thumbs up from us, especially when you throw in an explosive storyline and fab fashion, so we'll be first in line when The Man From U.N.C.L.E. hits cinemas next month.
But as well as the obviously ridiculously attractive leading men, there are more reasons why we are placing this flick on our summer movie must-see list...
1. Henry Cavill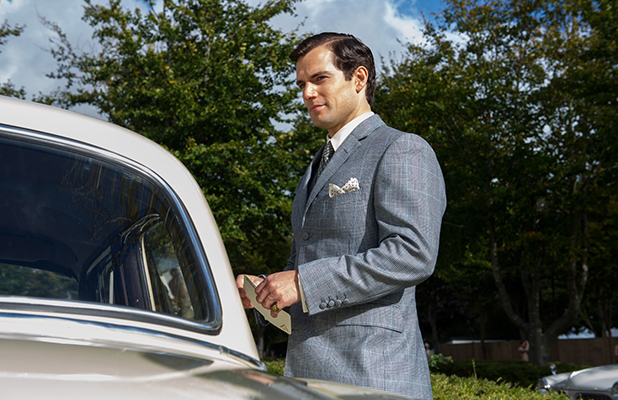 Enough said. We would probably pay good money just to watch Mr Cavill paint a wall. Or sit and say nothing. And we're pretty sure a lot of you would too! The ridiculously swoonsome British actor has that old Hollywood movie star charm, like one of the matinee idols from back in the day. He became a global star playing Superman in
Man Of Steel
, giving us all a renewed interest in superhero movies. This time around, he's all suited and booted and looking sharp as Special Agent Napoleon Solo, a suave secret agent working to take down a criminal organisation.
He said recently
: "It's cool, sexy, fun, it's a great 60's spy thriller. It doesn't take itself too seriously but there's some serious undertone moments as well and it's just a great ride
2. Armie Hammer
Also winning over our hearts is the very cute Armie Hammer, who is best known for playing the Winklevoss twins in
The Social Network
. Sadly this time around there is only one of him in
The Man From U.N.C.L.E.
! He plays Russian KGB agent Illya Kuryakin, who must work with Henry's character to stop the villains. We reckon Armie's just perfect as he is but he admitted to
E! News
he put on a little weight during filming in the UK because he developed a love for Scotch eggs. Hey, just more to love, right?! We can't wait to see the bromance between Henry and Armie on screen, particularly after hearing
Armie say of his co-star
: "I'll be honest, it was really hard keeping us apart on set. I mean, it was like Velcro. You know, just, once we were together the chemistry was there."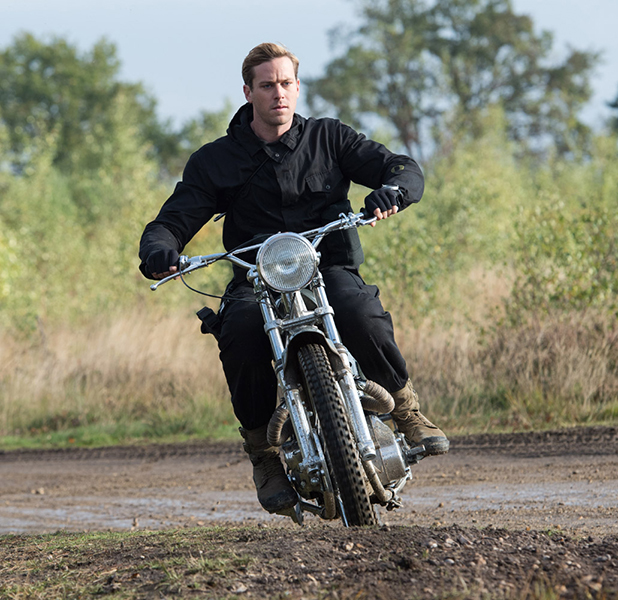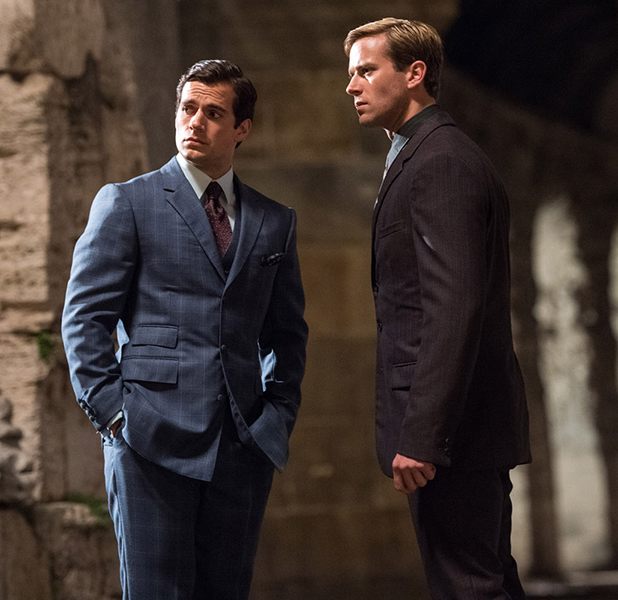 3. The amazing 1960s style
We absolutely LOVE the classic '60s style. Bright colours, vibrant prints, mini skirts. We kind of wish we could live just one day in that era. Audrey Hepburn, Twiggy, Brigitte Bardot, there were so many gorgeous '60s icons whose fashion, hair and make-up we still copy to this day. We'll be lusting over leading ladies Alicia Vikander and Elisabeth Debicki as they showcase some of the decade's most iconic looks. Oscar nominated costume designer Joanna Johnston was in charge of the wardrobes and from what we've seen in preview pictures and the trailer, it all looks amazing. She recently told The Telegraph: "It's continental Sixties style. It's incredibly elegant and it's got a timeless quality about it. It's easy to see how it settles within summer 2015, how it suddenly falls back into a perfect position in current day."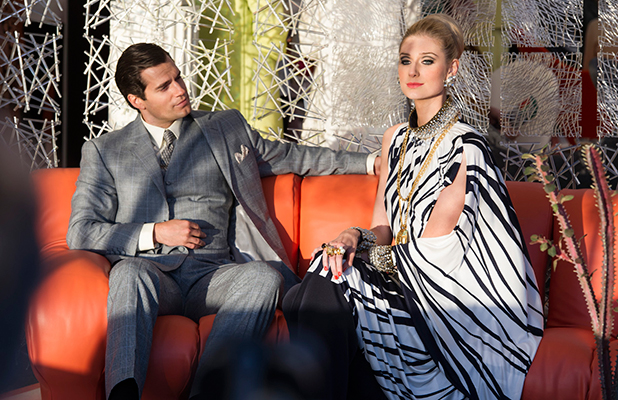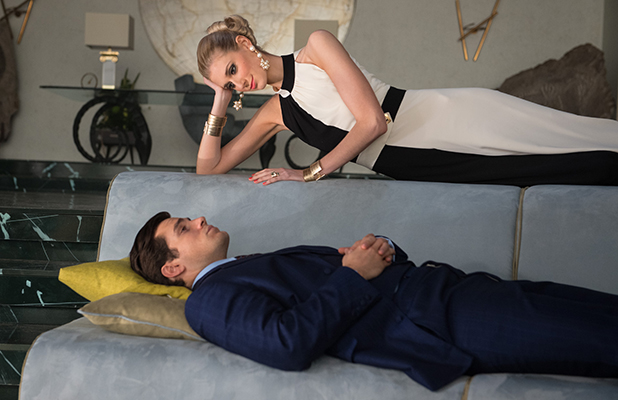 4. Alicia Vikander i.e. the new It Girl of Hollywood
And speaking of Alicia, the Swedish-born actress is fast becoming one of the most in-demand stars in Hollywood. She started her career on a Swedish TV show before making the leap to the silver screen. She's received critical acclaim for her role in movies including Swedish drama
Pure
and Oscar-nominated
A Royal Affair
. She starred alongside Keira Knightley in
Anna Karenina
and Benedict Cumberbatch in
The Fifth Estate
. Last year she wowed critics in war drama
Testament Of Youth
and took on the role of an A.I. in sci-fi film
Ex Machina
.
In
The Man From U.N.C.L.E.
, she plays the niece of a German scientist who has mysteriously disappeared. She's the only possible link to the shady criminal organisation. And clearly she wnated the role! She told
Net-A-Porter's The Edit
: "'I didn't admit I couldn't drive until after I found out I'd got the part. When I met Guy (Ritchie), I'd come off the back of so many heavy dramas and I loved the thought of going on a fun ride with him. I didn't want anything to jeopardise that!'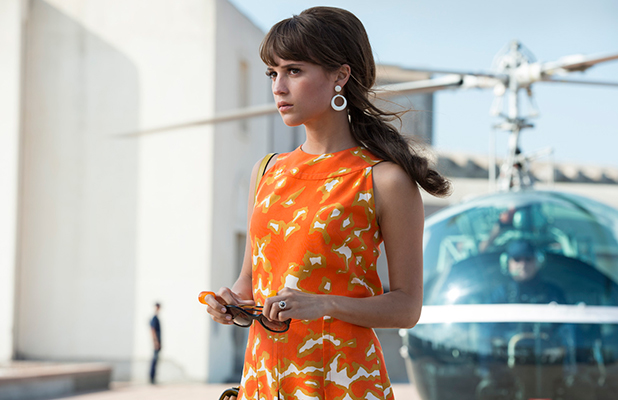 5. David Beckham!
Yes. That David Beckham! The former footballer has a cameo appearance in the movie, which is directed by his pal Guy Ritchie. It's his first big Hollywood role and we can't wait to see it! We're also intrigued as to who or what he is playing as Guy hinted we may not recognise Becks at first. "He's marginally disguised but he's in the movie. I mean, once you know who it is, you'll know who it is," he said. As well as David, we'll also see Hugh Grant in the movie. He plays the Head of British Naval Intelligence.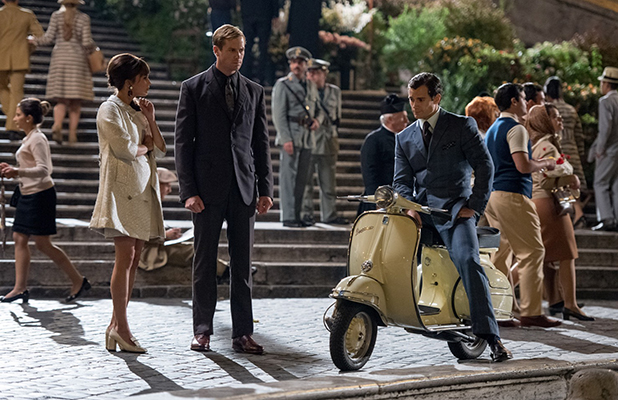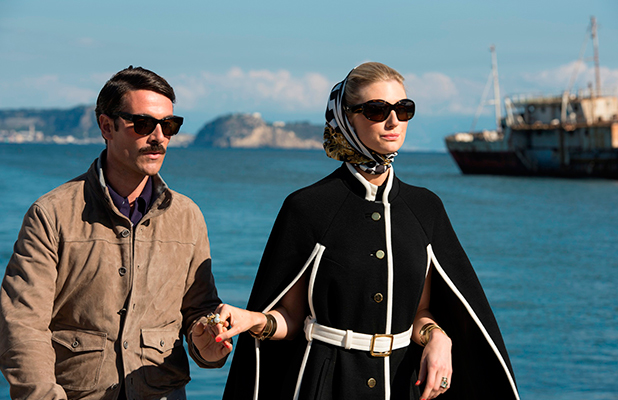 6. The fact the trailer is so blooming good!
The movie's based on the 1960s television show of the same name set in the Cold War period. It tells the story of Agent Napoleon Solo and Agent Illya Kuryakin who work for the United Network Command For Law Enforcement (U.N.C.L.E.) to help bring down a mysterious, shady criminal organisation. Their only lead is Gaby, the niece of a German scientist who has mysteriously disappeared. The extended trailer released at Comic-Con earlier this summer had us hooked! As well as sexy cars, we'll have loads of explosive action scenes. We're thinking it all sounds a bit James Bond! Take a look at the extended trailer below for a taster of what to expect!
So we have a great storyline, fabulous fashion and really hot men. Perfect! We'll see you at the cinema!
The Man From U.N.C.L.E.
is released 14 August.