Khloe Kardashian has explained that two-year-old photograph of herself and Scott Disick holding hands, saying it happened in a split second when they were being swarmed by paparazzi.
The
reality star was pictured holding hands with her sister's now-ex-boyfriend back in November 2013
while filming scenes for
keeping Up With The Kardashians
.
At the time,
Reveal
guessed it was because Scott was helping her cross the road amid a paparazzi storm and turns out we were right!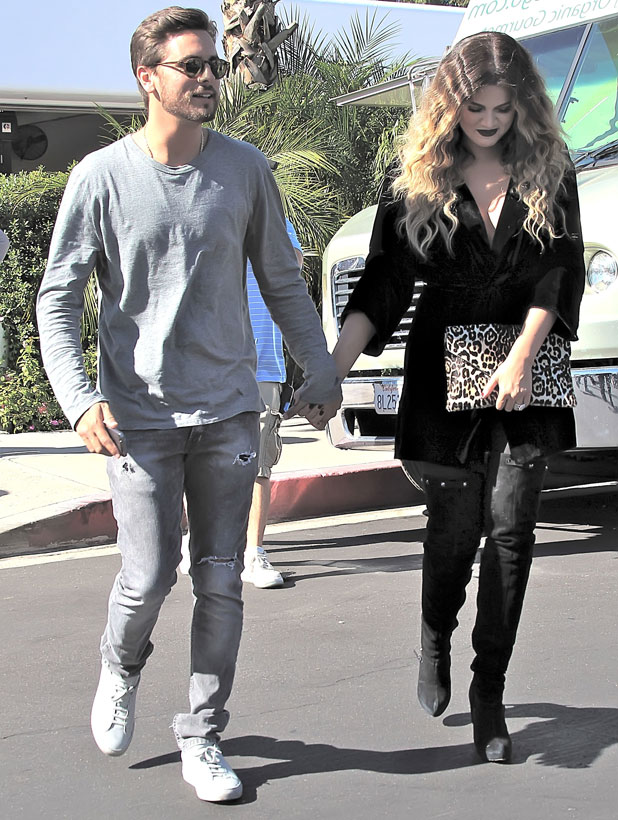 In her
uncut interview with Complex magazine,
the reality star explained: "We were filming one time, we were out, there were so much paparazzi and Scott just grabbed my hand, but like interlocked fingers. It was for two seconds and I was like, 'Ahhhhh!'
"You don't interlock fingers with your brother-in-law. It was so weird."
Khloe, 31, revealed it was actually the second time it had happened, as the pair had once been in Las Vegas to celebrate Kim Kardashian's birthday and Scott had mistaken her for Kourtney, accidentally grabbing her hand and the paparazzi got the picture.
"Accidentally, he grabbed my hand and he thought it was Kourtney and just pulled it and paparazzi got it. We didn't even realise it. Then the next day everyone was like, 'He's holding her sister's hand!' and that's how it started.
"Scott wanted to make a mockery of it and that's when he like, interlocked fingers when we were out one time and they got a picture. I'm hysterically laughing in the photo and pulled my hand and they ran with that, but he finds it funny. We can't really be mad at those rumours because we do kind of think it's humorous no matter what we do. Who's going to sleep with their brother-in-law? This is not Jerry Springer."
But Khloe did admit that Kourtney hadn't been too happy about rumours Khloe and Scott had been having a secret affair, even though they were obviously untrue.
When asked by Complex if Kourtney had been "p*ssed off* by the speculation, Khloe replied: "When she was pregnant she does because she's so sensitive. We would know not to like hang out as much, like she's pregnant and sensitive and we don't want to rile her up."
The interview was conducted before
Kourtney dumped Scott in June
. It's thought
Kourtney pulled the plug on their nine-year relationship
after seeing photos of
Scott getting close to another woman in Monte Carl
o while she was at home with their three kids.
Kourtney has yet to comment on the split but
Scott said this week:
"[I'm] just taking it one day at a time. With everything going on right now, I need to be positive for myself."
Khloe's full interview is in the August/September issue of Complex, out now
Try Reveal 's digital edition On iPhone & iPad. Subscribe now!