Kim Kardashian West is going all out to make sure her second pregnancy runs smoother than the first.
At five months pregnant, Kim has put on two stone and now she's hired a baby weight whisperer. Yeah, that's a thing.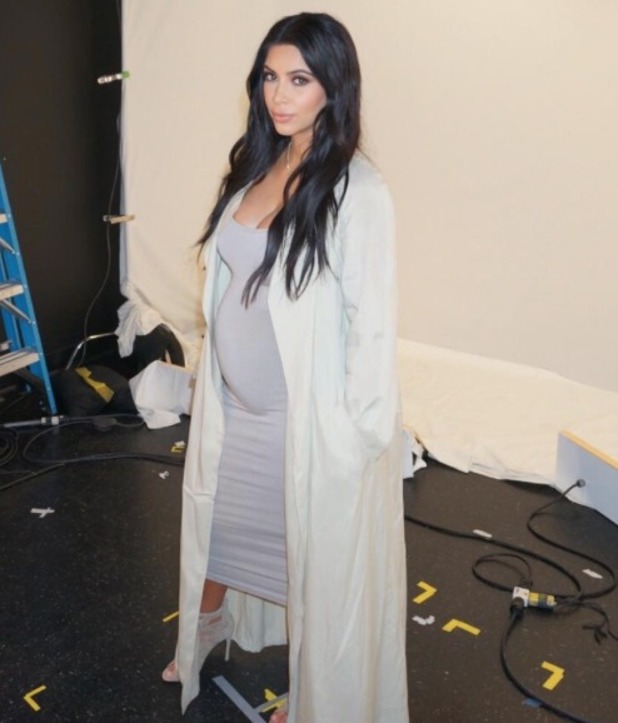 We're told: "She's not unhappy with the weight gain, just the fact that it seems to go everywhere in her body and she feels like she is ballooning. She's really careful about overdoing it on sweets and carbs but is still getting water weight on her arms, butt and feet.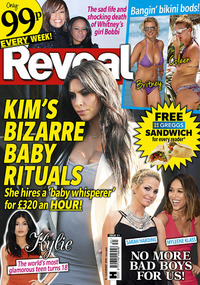 "The whisperer has promised that she can move the excess fat and water back to its proper place – around the bump to support the baby."
At £250 per session, these massages aren't exactly cheap. But we'd expect no less from Kim K, right?
The star, who is expecting a baby boy with hubby Kanye West this December, has also been working out to make sure she feels fit and healthy during her pregnancy.
Last week she tweeted: "Best workout today!!!!!"
Check out the latest issue of Reveal magazine for more on Kim's bizarre pregnancy rituals. It's out now!
Try Reveal's digital edition on iPhone & iPad. Subscribe now & never miss an issue!