Kim Kardashian has revealed she first heard rumours about Caitlyn Jenner aged 11, and she told husband Kanye what she knew before their wedding.
In a recent interview with
Rolling Stone
magazine, Kim revealed she knew about Caitlyn far before her transition began.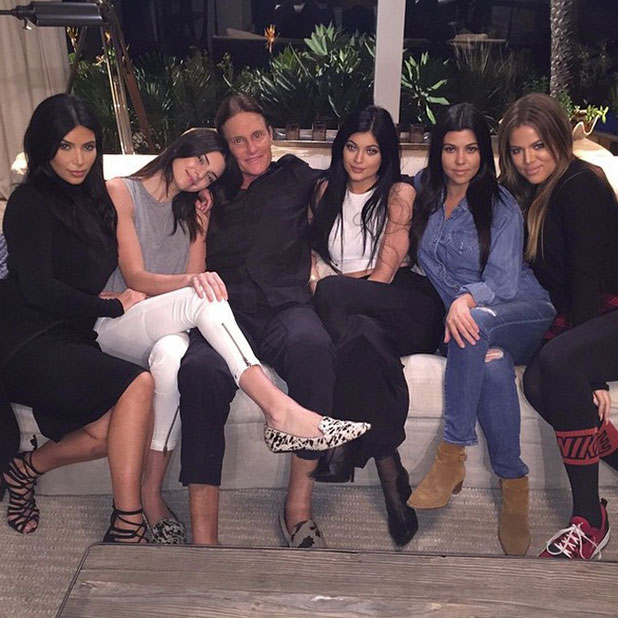 "I'd heard a rumour when I was 11 or 12 that he was caught cross-dressing," Kim revealed, going on to say that aged 22 she walked in on Caitlyn - then Bruce - dressed up in the garage.
Recalling the experience Kim said: "I didn't know if I'd just found out his deepest, darkest secret, and he was going to come after me. I grabbed my duffel bag . . . ran out to the car."
Afterwards Caitlyn called Kim and told her: "One day, I'll talk to you about this. Until then, don't tell a soul." I said, "OK."
It was eight years later when Kim was 30 that Caitlyn spoke to her about it.
Before her wedding to Kanye, Kim told him what she knew: "I wasn't sure if Bruce was going to be comfortable walking me down the aisle. He had just had his trachea shaved, so I knew something was going on. I thought that Kanye should know that this is the reality about one of his daughter's grandparents."
Although Kim was afraid of what Kanye might think, his reaction was extremely positive, telling Kim: " 'If you can't be authentic and you can't live your life, what do you have?' "
Caitlyn is starring in
I Am Cait, a docuseries which follows her transition
to raise awareness of the transgender community and give them a voice.
For exclusive competitions and amazing prizes visit Reveal's Facebook page NOW!