It was only a matter of time before our phones got the Kim Kardashian West treatment: prepare to become fluent in Kim-ojis!
During an interview with
Rolling Stone
Kim was presented with the designs for her latest venture, 'Kim-ojis', Kim style emojis. The future has arrived!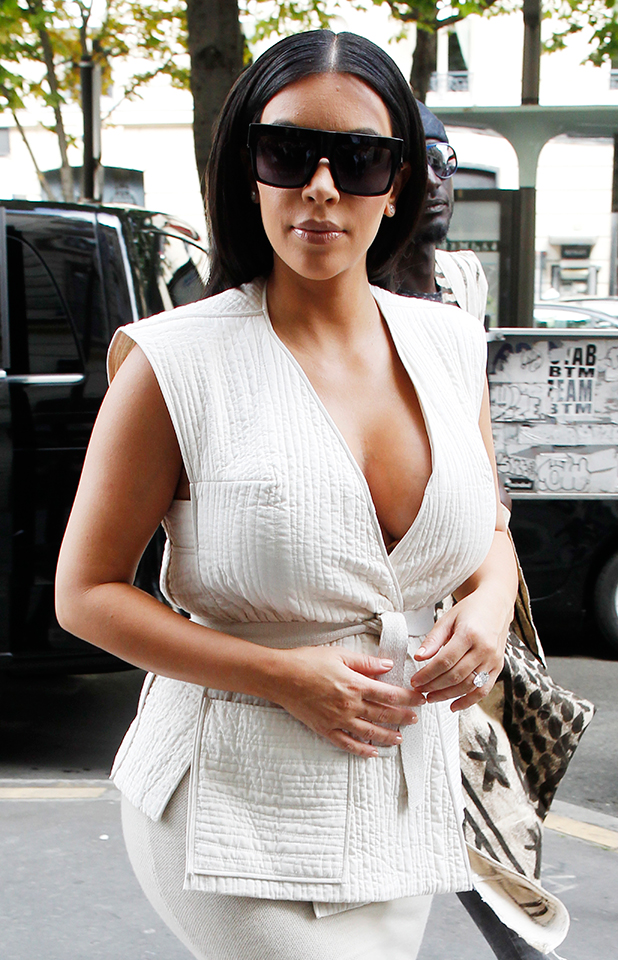 "I wanted to do really fun, different emojis that you don't see on your phone." explained Kim, "A Speedo doesn't mean anything to me, same with disco-ball earrings."
Despite being close to her
Keeping Up With The Kardashians
clan, Kim dismissed the idea of including emojis of her family members, explaining:
"I don't want any family members in it. They'll all want a piece." Although a North emoji would be cute, right? We can totally see an emoji arising from those
sassy tutu snaps of North and Kourtney's daughter Penelope
!
"But I love a waist trainer, and a Kylie lip." Kim continued, "A fur-kini is kind of cute, and a patent pink dress." We can see a pink dress coming in handy for our own personal emoji use, but it's not often the lack of waist trainer or fur-kini icon spoils our day!
And there was one emoji that four-months-pregnant Kim was very pleased to see included: "And oh, a pregnant belly. I can't believe I didn't think of that."
Well, we can't wait to see what designs Kim selects for the final design. And despite the family ban, we're sure Kanye will be making an appearance on the keyboard!
For exclusive competitions and amazing prizes visit Reveal's Facebook page NOW!