It's been a long, hot summer, and we're still not quite over Love Island.
We soaked up six blissful weeks of romance, heartache, ex-girlfriends and an
engagement
- congratulations Jonathan Clark and Hannah Elizabeth! And of course, double congratulations to the
winning couple Max Morley and Jess Hayes
!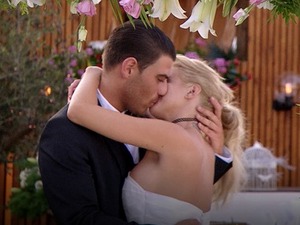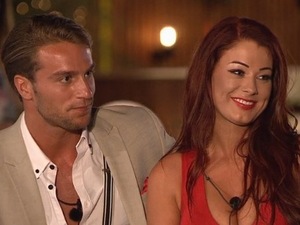 Official voting statistics released by ITV showed that Jess and Max received 42% of the public vote, with a 6% lead ahead of Jon and Hannah. But enough of all that because it's not the winning that matters, it's the taking part that counts! Scrap that, who doesn't
really
want to be a winner?! We saw how competitive those islanders got!
Anyway, swiftly moving on, wasn't
Love Island
just brilliant? From starry-eyed couples to bromances and LOTS of bed action, viewers were gripped by the antics of the young singletons. And of course, how dare we miss out the best bit - the drama.
Love Island
was our guilty pleasure. Sorry, let's correct that. Perhaps it was at the very beginning, but it didn't take long for everyone else to realise that you were
so
missing out if you didn't tune in every night. Guilty pleasure? No way! We loved
Love Island
and we'll bloody well shout it from the rooftops!
They say all good things must come to an end, and while we're so not over the fact that it's
actually
over, here's 10 things we'll miss about
Love Island
...
1. We miss...
Omar Sultani
.
Omar the butler, Omar the joker, we just miss Omar. We mean, "your boy Omar" was the unlucky guy in the villa, and he didn't quite find his match with any of the girls - although he did get a kiss from Jess - but he was without doubt the glue that held the villa together. Do you remember when he was shockingly voted off the island? Cue lots of upset islanders and just another empty bed (sigh). And do you remember THAT moment when Omar made a surprise return during Jess and Lauren Richardson's dates with the five mystery boys? That was pure joy right there.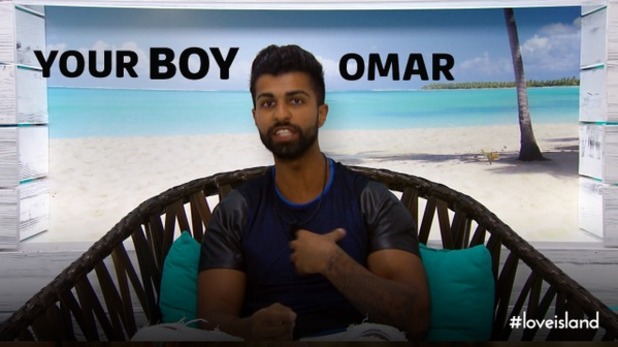 2. We miss…
Their chant
.
ISLANDERS, ISLANDERS, ISLANDERS! The extension of this word and the pure gusto each time it was chanted was, in reflection, pure and utter brilliance. Something so simple yet so meaningful, there really was no other way to unite the islanders quite like this.
3. We miss…
Baby Jamal
.
Luis Morrison and Cally Jane Beech were tasked with looking after baby Jamal (who was named by Luis) for the day and despite it being a fake baby, it was enlightening just as much as it was endearing to watch. Luis really embraced his role. Remember when he was swaying Jamal? And when he was speed walking while strolling Jamal in the pram? Let's face it, Jamal was a good, well-behaved baby. Oh, and did we mention that baby Jamal even has his own Twitter account! Claim to fame right there...
The way Luis rocks a baby, we can only assume he thinks 'rock' refers to a rock concert. #LoveIsland pic.twitter.com/E3DH7ohQrR

— Love Island (@LoveIsland) July 14, 2015
4. We miss…
Iain Stirling saying "Bring In the Jonathan!"
.
How brilliant was this? A couple of episodes in and it just became the norm thing to say, and, it was the perfect way to introduce Jon. Comedian Iain did a sterling job on the voiceover and his particular 'Jonathan' line was said with so much conviction.
5. We miss…
The word 'pied'
.
Can we ever escape this word? Even worse, do we
really
even want to? Ashamedly - or not - it started becoming part of our daily lingo. Hard not to, really. We mean, there was the ongoing saga surrounding Jess and Tony Alberti when the twins first arrived on Love Island. Did she pie the twin or did the twin pie her? That was a recurring question in the villa. Then of course, poor Jess got pied by both Josh Ritchie and Max Morley. We really should call the whole thing pie-gate.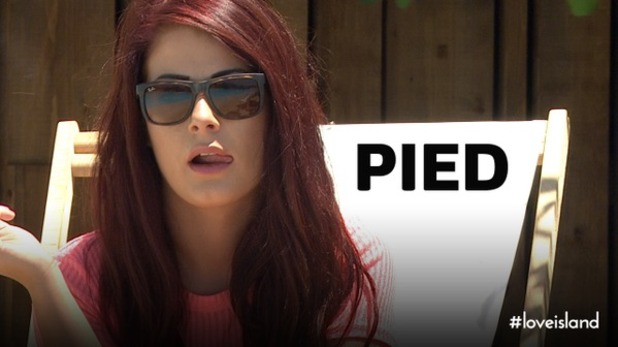 6. We miss...
The islanders saying 'mug', 'mugging' and 'mugged'
.
"Are you trying to mug me off? Are you mugging me off? I've just been mugged off!" If the islanders didn't say 'pie/pied' then it was most certainly 'mug/mugging/mugged'. We especially remember Hannah accusing Jon of trying to "mug" her off. He said that was not the case, obviously.
7. We miss…
Jess saying "D'you know what I mean babe?"
No, but really, d'you know what we mean babes? Like, do you understand what we're saying? Jess was always filling in the girls on her boy problems, and most sentences almost always ended with, "D'you know what I mean babe?" Ah, we love Jess!
8. We miss…
Jon's use of vocabulary
.
Leader of the pack Jon had a way with words, didn't he? There's no denying that
Jon's heart-to-heart with Hannah
by the pool almost brought a tear to our eyes. It was sweet, honest and so…poetic. "You make me feel like a rainbow" and "You make me feel like a unicorn" really tugged at our heartstrings. We just wanted to give Jon a big hug!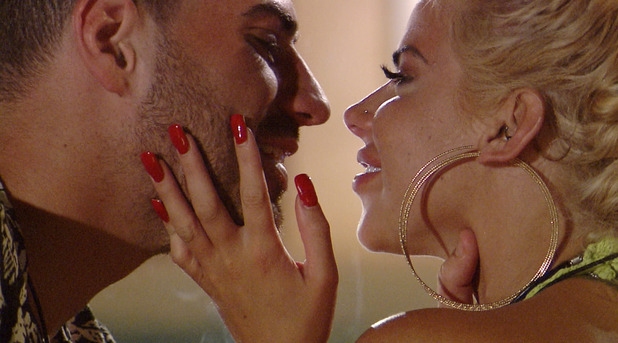 9. We miss...
Their tantrums
.
Jess was the girl that got caught everyone's eye, but somehow throughout the process she was mistreated and pied...twice, may we add. After Naomi Ball chose Josh as her partner, Jess stomped up the stairs in such a fashion that she took her frustration out on the closest thing to her - a deodorant can. Jess slammed the can onto the dressing table and let out a little scream as Hannah went to comfort her. Then we had Max, who thew a deck chair and plant pot into the pool after taking THAT lie detector test. We mean, even Jon punched the Beach Hut door following an argument with Hannah, and of course, remember Jordan Ring's ex-girlfriend Jasmine furiously chucking her champagne glass in the pool after that heated row?!
10. We miss…
Surprise arrivals!
From Omar's return, to former
Celebrity Love Island
winner
Calum Best's oh-so-smooth entrance into the villa
, to Mark Wright turning up to DJ, and even the islander's parents dropping by, we loved it. We would have
really
loved it, however, if
Paul Danan
went back in. He appeared on the live show but didn't actually go back into the villa - so close, yet still so far away…
That's it! We actually had
way more
than 10 things, but come on now, we'd be here for days! Do you know what we mean babes?!
We'll leave you with this little dance from Luis... ISLANDERS! ISLANDERS! ISLANDERS!
Ooof. Those moves though. #LoveIsland pic.twitter.com/zTIfK5USIX

— Love Island (@LoveIsland) June 10, 2015
Try Reveal's digital edition on iPhone & iPad. Subscribe now & never miss an issue!
Check out ALL the pics from the Love Island wrap party below:
Copyright: Instagram @jbclark_