Angelina Jolie's teenage son Maddox will help her research and prepare for a new Netflix film she is directing about his home country of Cambodia.
Oscar winner Angelina is currently working on adapting Loung Ung's memoir about being a child soldier in Cambodia during the Khmer Rouge regime,
First they Killed My Father: A Daughter of Cambodia Remembers
. Filming is scheduled to begin in Cambodia before Christmas.
She adopted Maddox, now 13, from a Cambodian orphanage in 2002.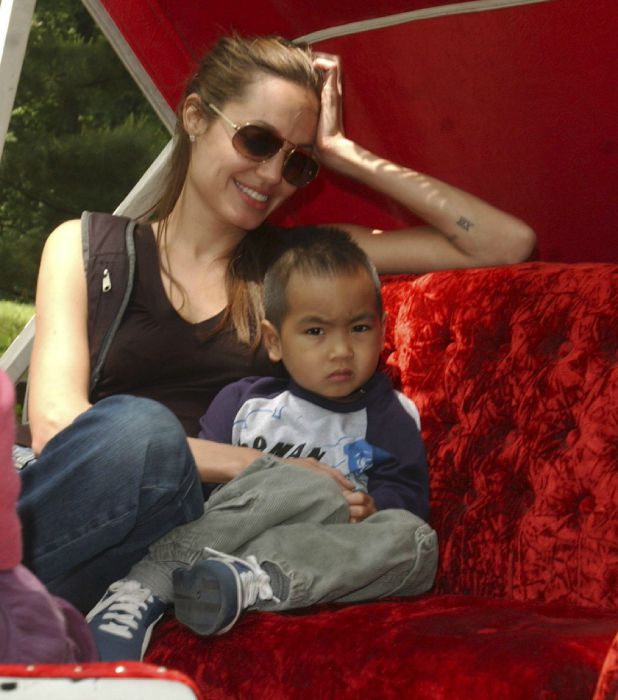 Speaking to
The AP
, she said: "Maddox will be on set every day after school and involved behind the scenes... As Maddox and I prepare the film we will be side by side learning about his country.
"He is turning 14 next week and this is a very important time for him to understand who he is. He is my son but he is also a son of Cambodia. This is the time for our family to understand all that that means to him and to us. My desire to tell this story in the most truthful and accurate way possible will be my tribute to the strength and dignity of all Cambodian people."
She added: "I feel a deep connection to Cambodia. I want to respect its history and bring a film to the world that will not only show the hardships of war but the dignity and resilience of a people I deeply respect."
Angelina and Loung Ung first met back in 2001 and became close friends. Ms Ung told BBC News: "Through the years, we have become close friends, and my admiration for Angelina as a woman, a mother, a filmmaker and a humanitarian has only grown. It is with great honour that I entrust my family's story to Angelina to make into a film."