Appearing on ITV's This Morning, Joanna Lumley confirmed filming for the Absolutely Fabulous movie starts soon.
How's this for some good news, the hilarious Patsy Stone (Joanna Lumley) and Edina Monsoon (Jennifer Saunders) are going to be back in our lives, as filming for the Ab Fab film begins in just three months!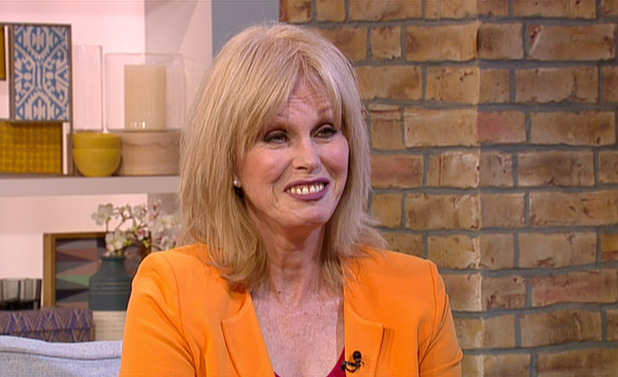 Joanna confirmed the exciting news and also revealed Jennifer Saunders has already written the script, although she admitted: "it would be wrong to say I've completely read it as things are still being changed."
We've got our fingers crossed for some celebrity guests that were forever cropping up in the TV series!
She continued, "We are all there, the same old gang. Lots of people you will have seen in it before, I think we are going down to the South of France to do some of the shooting there… It'll all be shot on location. It is going to be ravishingly funny! Very gorgeous… and [in a Patsy voice] completely fabulous!"
We can
so
imagine Patsy and Edina swanning round the ever glamorous South of France, champagne glasses in hand and causing mayhem!
Patsy's trademark beehive hairstyle might be swapped for something a little different, Joanna said, "I usually use my own hair, and that's usually for one show a week in front of an audience, but when you're shooting for seven or eight weeks everyday, I think I'll give it a bit of a break..."
This Morning tweeted: "Hooray #JoannaLumley confirms Ab Fab IS coming back. The script is written and filming starts on October 12th"
Who else is excited for this? We can't wait!
For exclusive competitions and amazing prizes visit Reveal's Facebook page NOW!