Jake Sims has promised fans that Stereo Kicks may be over but he's not going anywhere.
The singer-songwriter performed his final concert with Stereo Kicks at Thorpe Park's Island Beats over the weekend and is now looking forward to the future and new challenges.
Tweeting yesterday, he vowed: "Gonna make sure I do loads of things to stay in contact with you guys. Gigs, events, meet ups, new music! Everything I can.
"Maaaaan I genuinely can't stress enough how amazing you lot have been, so grateful and now looking forward to what's next."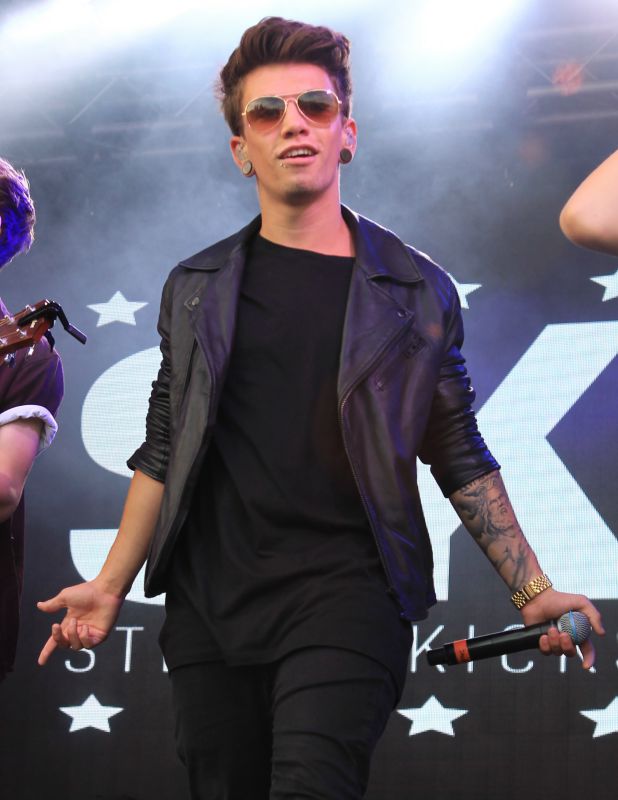 When we met up with Jake on Saturday, he told us how amazing the Stereo Kicks' fans support had been over the past year and how much he appreciated every single one of them. "As much as we're gutted the band is over, we are very much looking forward to seeing what happens next, especially with all the amazing support we've had from the fans, so it's not all bad."
Many were at Thorpe Park to watch the boys' final performance as a band and Jake told us as soon as the interview was over he would be heading straight out to the park to spend time with them!
We're quite excited to see what Jake does next as he told us he'll be staying in the music industry but embracing a different sound as a solo artist...
"I want to focus on my own stuff, do a bit more urban, less poppy music. Incorporate my rapping into new stuff. So I'm excited about that. That was the music I did before the show. I used to swear and stuff but I couldn't do that being in a band with someone Charlie's age and stuff. Now I have more of a chance to show myself as an artist."