Jasmin Walia admits she's starting to feel "insecure" in her relationship with boyfriend Ross Worswick in tonight's episode of Desi Rascals.
After saying in last week's episode that she was
getting excited about planning their future wedding
, Jasmin reveals to the girls that the pair have since had a massive argument, and she now doubts whether Ross actually wants to get married.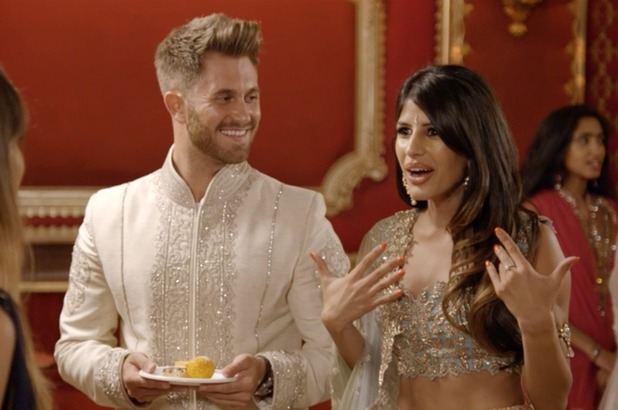 A show insider tells us: "After all the talk of marriage and million pound bling last week, Jasmin doubts if Ross actually wants to put a ring on it. A text from Ross on a boys' night out sends Jasmin spiralling into doubts as to whether their relationship is as strong as she thought. Can a girly chat with the Desi ladies turnaround Jasmin's uncertainties about her future with Ross or are the cracks already running too deep…"
On tonight's show (29 July), Jasmin discusses her worries with the girls after getting a text message from Ross saying he is out with the boys.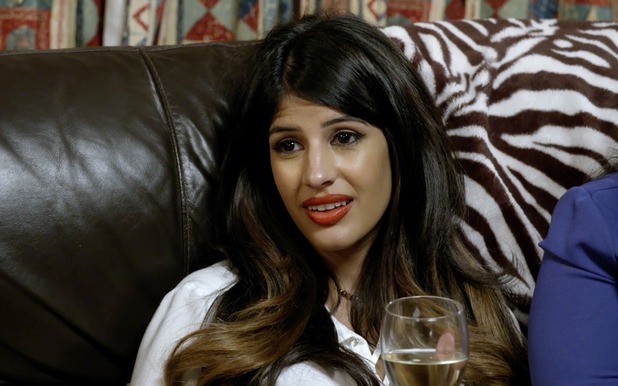 "I do get really worried when he says, 'Don't wait up' though," Jasmin admits. "Like, normally I'm okay with it right, but recently, you know when we had been talking about this whole getting married and I was getting a bit excited, I'm not going to lie but the next day we had a massive row."
Jasmin reveals that Ross stormed out of her parents' house where the couple are living together.
"He stormed out my house and he got my mum and dad like, 'Is everything okay?' and I think he feels uncomfortable because he's always lived on his own."
Going into more detail about their argument, Jasmin says: "I was so angry and I don't know, he just tells me things to do, it's like he's always on my case about do this, do that, and it's just too much sometimes.
"I'm quite scared now because when we were having the argument, I think I threw a joke like, 'Oh so are we still going to get married' and he was like, 'Oh no I don't think we're at that stage yet, we've got problems'. I was like, 'You've proper just shut me down'."
Watch a clip below:
Despite her worries, Jasmin is reassured by the girls that she has got absolutely nothing to worry about.
"I think he knows I'm going to react and then he's gone on this boys' night out which I suppose is good for him," Jasmin continues. "What if he's like snapping at me and then he's like oh I fancy someone else. I don't normally feel insecure but recently because he has been snapping at me and I'm like..."
Natalie and Jo Shah, Dila Maini and Shreena Vara instantly tell Jasmin that Ross would never do such a thing.
"No, he was looking at you like you were Princess Jasmin," says Shreena. "That boy's got love."
Catch Desi Rascals on Sky 1 tonight at 8pmTry Reveal's digital edition on iPhone & iPad. Subscribe now & never miss an issue!