Only The Young have said their former X Factor mentor Louis Walsh texts like a 14-year-old boy.
The band - who appeared on last year's
X Factor
- were on ITV's
Lorraine
today to talk about life after the show and their brand new single 'I Do, I Do, I Do.'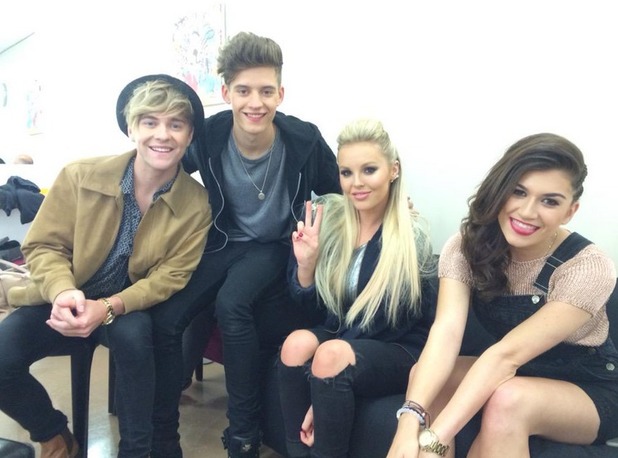 Of course, chat soon turned to Louis and whether they had been in touch with him lately. "We saw him at a gig and he said congrats to being signed to Warner and everything," said Betsy Blue.
Mikey added: "I tried to FaceTime him yesterday but he didn't pick up! We have tried..."
Parisa added: "He isn't great on his phone. He would text us from the show and he would text like a 14-year-old boy! He would put the number 2 instead the word two and stuff!"
Betsy Blue then remembered: "We were on a radio station a week ago and prank called him!"
Ah! Fiona Phillips, standing in for Lorraine Kelly, concluded: "No wonder he hasn't got back to you!"
The band were on the show to promote and perform single 'I Do, I Do, I Do'. "Our friend wrote it and we loved the song," said Mikey. "We changed the lyrics because it wasn't quite right but when he sent it over we fell in love with it."
"We wanted to put the Only The Young stamp on it," added Parisa. "And ultimately that's how the song got created."