Demi Lovato and Wilmer Valderrama are heartbroken following the death of their dog Buddy.
Fans of 'Skyscraper' singer Demi were more than familiar with beautiful Buddy as he frequently appeared in pictures with Demi and accompanied her on work trips.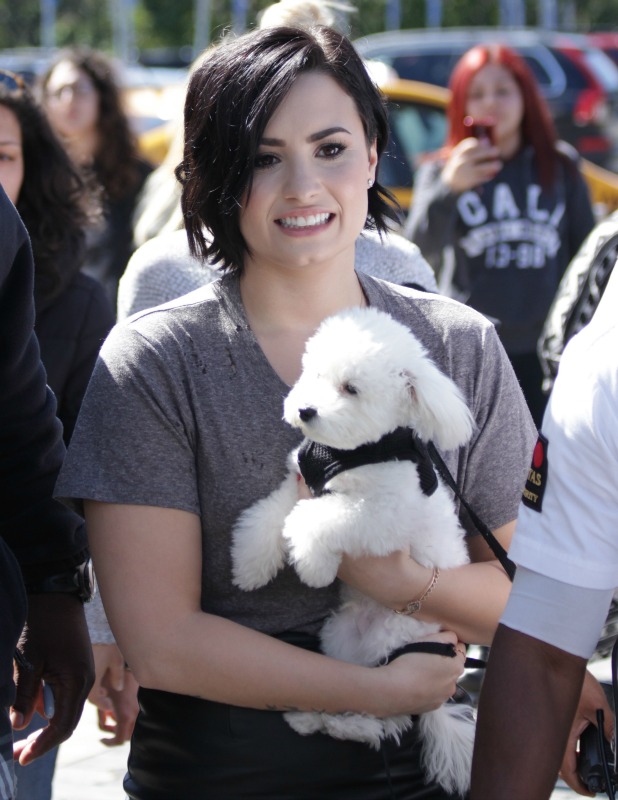 But in a heartbreaking Twitter post overnight, a devastated Demi revealed that Buddy had passed away last Sunday.
"He was taken from us way too soon in a tragic accident and though I will never know why this had to happen, I do know that God only puts us through situations that we can handle so with that, together we our staying strong," she wrote.
"We have incredible people around us and so much love and support which is holding us up in this time of need. Buddy was loved by so many people and as small as he was, he made a huge impact in our lives. He truly was human in a way and we were so blessed to have him in our lives."
She concluded: "We will never forget our baby boy Buddy and his gentle loving spirit will live on in our hearts forever. RIP my tiniest little nightingale, Buddy... "I'll love you forever, I'll like you for always, as long as I'm living my baby you'll be..."
Demi became the proud owner of Buddy last Christmas, saying at the time: "I really am so in love with this little guy... My little baby."
Try Reveal 's digital edition On iPhone & iPad. Subscribe now!