With the brand new series of Great British Bake Off just around the corner, judge Paul Hollywood has been reflecting on that big scandal from last series!
You remember… the drama when contestant Diana Beard took Iain Watters' Baked Alaska dessert out of the freezer. It melted, he threw it in the bin and was then voted off.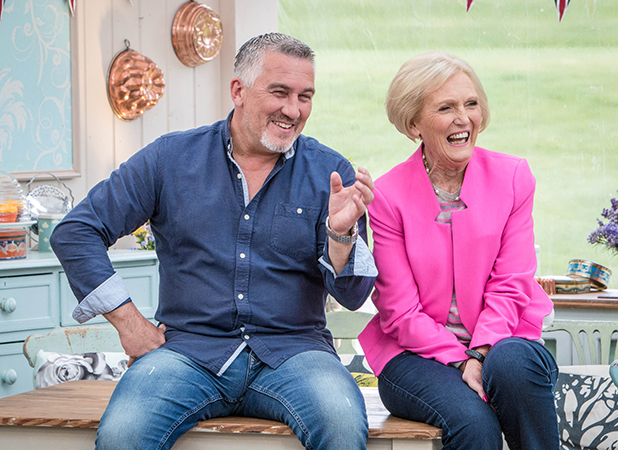 Speaking to
The Sun
, baker judge Paul said: "[It was] ridiculous. Do you know what? Nothing happened. Nothing happened in the tenth. The only thing I said to Iain was, 'Why did you throw it in the bin, mate? We needed something.' But by the time it was on TV, even the PM was getting involved.
"If he'd brought what he'd baked to us, something to us, he probably would have stayed in. The fact he threw it away and the message that gives to kids…"
The whole saga, or Bingate as it became known, was the biggest storyline of the last series, prompting numerous memes and celebrity tweets.
Iain's ice cream had been removed from the freezer for less than a minute and
BBC issued a statement after the show to clarify what had happened.
"As shown in the episode, Iain became the fourth baker to leave the tent because he didn't present Mary and Paul with anything to judge in the showstopper challenge and both judges were very clear about the reasoning behind the decision.
"Due to the extreme temperature in the tent that day, many of the bakers struggled to get their ice cream to set as seen in the episode. Diana removing Iain's ice cream from the freezer for less than a minute was in no way responsible for Iain's departure."
Meanwhile,
Diana also spoke out after the episode aired,
saying: "I was utterly confounded with that last night. It didn't happen like that.
"I found Iain's ice-cream in my freezer, I asked whose it was, took it out and Iain took it away. It was not out of the freezer for more than 40 seconds. It wasn't long enough to do what it did. I think it was very bad editing. There is nothing I can do about it."
She added: "I've no idea why they did that and it's very unfortunate. I think the
Bake Off
is the worst for it."
Try Reveal 's digital edition On iPhone & iPad. Subscribe now!