Carly Rae Jepson has admitted she and Tom Hanks had no clue what they were doing in her 'I Really Like You' music video.
The Canadian singer-songwriter enlisted the help of Hollywood megastar Tom for the fun video earlier this year, featuring Tom merrily dancing around the place while lip syncing to her chart smash.
Oh, and Justin Bieber pops up at the end and they all dance together!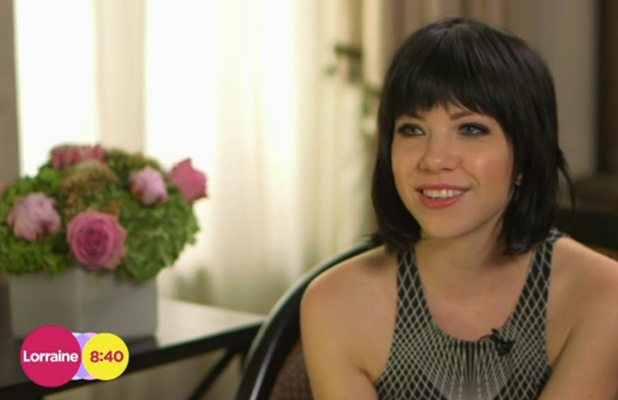 Speaking on ITV's
Lorraine
today, Carly Rae said: "I met [Tom] by chance at my manager's wedding because they're friends and we kind of hit it off there and somehow we convinced him that this would be a good idea and I still can't believe it happened. Neither Tom or I proclaim ourselves as dancers - Justin Bieber knows how to dance - but we were both awkward.
"Actually there's a funny memory of having the choreographer come into the hotel room, Tom and me are eating soup and she's like 'On beat one you're going to do this, beat two you're going to do this' and we were just looking at her like. 'Yeah we're probably not going to be able to remember any of that, we're just going to dance with gusto and hopefully that's ok and the awkwardness is just part of it!'"
Well, it certainly worked considering it's had more than 85 million views so far!
Carly Rae said she's still good friends with Justin but because of their hectic schedules they don't see each other that much these days. "We are both probably two of the the busiest people, we travel a ton so it's not like we're hanging out every day but I support him and I know he supports me and I'm very indebted to him. I'll be eternally grateful."