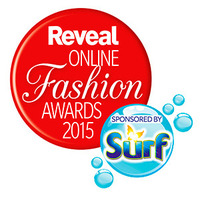 Reveal advertorial in association with Surf
Everybody loves a good comeback story and the guys on this list have all done that in a very major way. From public breakdowns to jail stints, whatever they have faced, they've all managed to return to the public eye stronger than ever.
So, ahead of the Reveal Online Fashion Awards 2015 sponsored by Surf, we count down eight US celebrities* who cleaned up their acts.
1. Khloe Kardashian
These days she's known for being the outspoken, gym-loving, hilarious middle Kardashian sister, but eight years ago things were different for Khloe Kardashian. In 2007 she was arrested on suspicion of drunk driving in Los Angeles. She was
sentenced to community service clearing rubbish
from along roads and an alcohol awareness class but, after failing to complete either within the set time limit, she was
sentenced to 30 days in prison.
Khloe ended up serving just a few hours after being released from jail early because of overcrowding. She later said the whole incident had been a wake up call. Now, she's known for being a reality star and businesswoman, raking in millions from clothing lines, hair products, boutiques and various other Kardashian family companies. During her marriage to basketball player Lamar Odom, she helped him found charity Cathy's Kids, that helps underprivileged kids and raises money for cancer research and has also donated her to time to animal rights charity work.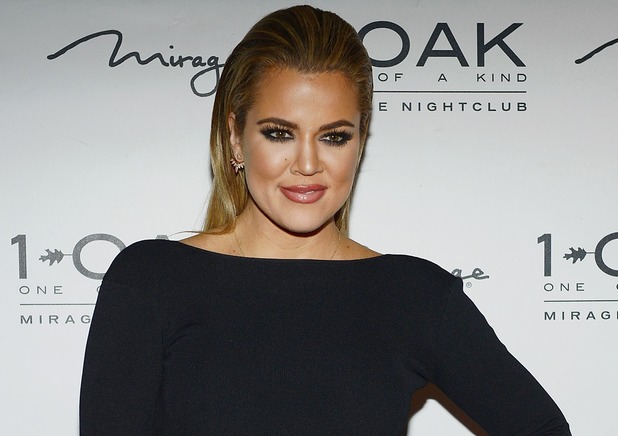 2. Matthew Perry
We fell in love with Chandler Bing when
Friends
started way back in 1994 so watching actor Matthew Perry's struggles with prescription drugs (following a jetskiing accident) was heartbreaking. His battles were evident on screen with a
Vicodin addiction, pancreatitis and two rehab stints
causing his weight to fluctuate. But now he is clean and sober and helping others fight their own addictions. He
converted his home into Malibu into a retreat for recovering addicts
to stay following rehab and has spoken out in favour of drug courts, where non-violent offenders would be offered treatment rather than jail. Career-wise, he's also back on track, having appeared in
The Good Wife
and, most recently, new sitcom
The Odd Couple
, which he also developed. It was recently renewed for a second series.
3. Drew Barrymore
The ultimate wild child, Drew Barrymore was just four years old when she appeared in
ET
and became one of the most famous people on the planet. Perhaps it wasn't that surprising she went down that route familiar to so many child stars. She's admitted she began
smoking at just nine, was drinking alcohol 11 and, shockingly, using cocaine by the age of 13
. She entered rehab twice the following year, legally emancipated herself from her parents and was engaged at 16. Her wild behaviour was legendary.
But not any more. After a memorable cameo in slasher film
Scream
in 1996, she returned to the limelight as a serious, sober actress. Well, serious about her craft, not serious on screen! Her comeback was cemented in the ultimate girly rom com
Never Been Kissed
as well as blockbusters like
Charlie's Angels
and
50 First Dates
. Now, she's a proud mum of two beautiful daughters with art dealer husband Will Kopelman, owner of a successful movie production studio and a charity advocate donating $1 million to the UN's World Food Programme in 2007.
4. Robert Downey Jr.
He's one of Hollywood's most bankable leading men these days, but rewind 15 to 20 years and it was a very different story. Back then, the name Robert Downey Jr was synonymous with the very definition of wild child. There were arrests for
cocaine, heroin and marijuana possession
, as well as carrying an unloaded weapon and trespassing into a neighbour's home. He entered and left rehab on numerous occasions and was even sentenced to jail time. His wild behaviour impacted on his career, seeing him lose major roles and be written out of
Ally McBeal
.
It was Sir Elton John's music video for 'I Want Love' that kicked off his major comeback, which was sealed in 2008 with the mammoth success of
Iron Man
. These days he's flying high in Hollywood, with an estimated wealth of around $80 million. He's a father of three and married to movie producer Susan Levin. Away from the cameras, he works with the Anti-Recidivism Coalition, which is a charity that aims to reduce incarceration.
5. Nicole Richie
These days, the daughter of Lionel Richie is known for being a mum of two and a major fashionista, but back in her
Simple Life
heyday she was a very different person. She's admitted to dabbling with drugs in her youth and after a traffic stop in 2003, she was arrested for alleged possession of a controlled substance. "They found one balloon of heroin. It wasn't on me; it was in the car," she later told
People
.Nicole checked herself into rehab. Three years later, she pleaded guilty to DUI and was sentenced to four days in jail and alcohol awareness classes. Because of overcrowding she was released from prison after 82 minutes.
Since then she's completely changed her life and is clean and sober. She founded a children's charity with husband Joel Madden that has worked on missions including bringing water to developing countries and helping homeless families. She works closely with UNICEF and has worked with children to raise awareness of the environment. Now 33, she lives with Joel and their two children in LA and prefers to remain out of the limelight, and when she does appear in the mags, it's because of her fashion rather than her wild behaviour.
6. Paris Hilton
She's often referred to as the original socialite and someone who put the notion of being famous for being famous on the map long before the Kardashians came along. A sex tape filmed with ex-boyfriend Rick Salomon was leaked in 2003, and three years later she was arrested for drink driving. Her driving license was suspended and she was given 36 months' probation. But the following year, she was
caught driving and was sentenced to 45 days in jail
. She served 23 days. In 2010, she was
arrested in Vegas on suspicion of cocaine possession
and after a plea deal was sentenced to a year of probation.
Now, she's a different woman. The fun times-loving girl we know and love is still there but she's cleaned up her behaviour and is more known for her jet-setting lifestyle, business empire, DJ career and love of animals than a wild lifestyle.
7. Fergie
As the Queen of the Black Eyed Peas, a doting mum to son Axl and a devoted wife to hunky husband Josh Duhamel, it's hard to believe
Fergie was once a wild child with a crystal meth addiction.
After finding fame as a child star on the likes of
Kids Incorporated
, she moved into music, joining female band Wild Orchid. It was then, in the early 2000s, that she became hooked on crystal meth and later admitted of kicking the habit: "It was the hardest boyfriend I ever had to break up with." Now, she's a Grammy Award-winning musician with a string of major hits under her belt, both as a solo artist and with Black Eyed Peas. She was honoured last year for her charity work with the LGBT community and has said she wants to set up her own cancer awareness organisation after watching both her parents battle the disease.
8. Snooki
When the world first met Snooki, she was an out of control, party loving "meatball" on
Jersey Shore
. We watched her on screen boozing herself into oblivion, making much use of the house "smush room" and generally being as wild as she possibly could. She was even
arrested in 2010 for allegedly disturbing the peace while filming the show.
But everything changed when she found love with Jionni LaValle and became pregnant with their first son, Lorenzo, nearly three. The couple also have a daughter, Giovanna, born last year. These days Snooki is known for being a devoted mum and wife, and a shrewd businesswoman, raking in millions from various branded products and endorsements. The out of control young woman we used to know has gone and in her place is a health-conscious, fitness loving, fashion designer, author and reality star, whose life revolves around her children.
*None of these celebrities endorse Surf in any way