Aston Merrygold delivered an energetic performance of his new single 'Get Stupid' over the weekend.
In between ripping his shirt off and being showered in confetti, former JLS star Aston proved he's got the energy of an entire band combined when he took to the stage at London's G-A-Y on Saturday night (25 July).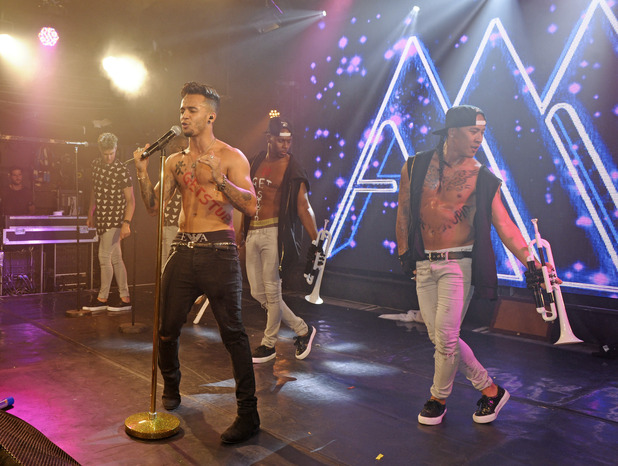 With his brand new single 'Get Stupid' released last week, Aston shared how happy he was to be on this new "crazy journey" as a solo artist.
He told fans: "Haven't had this feeling for a long time and that's all down to all the support and love over this crazy journey. All I can say is thank you and promise to give it and you my all EVERY SINGLE TIME"
During a recent
interview with Reveal about his solo career
, Aston explained that we can expect more energetic performances from his now he's going it alone.
"In the group it was very choreographed, to the point where we all had places," he told us. "Whereas now it's great because I've got my band behind me, they're vibing out and whatever, playing away. And if I want to walk over there I can, and not have to worry about breaking out of formation. I can just really be free with it and just go with it."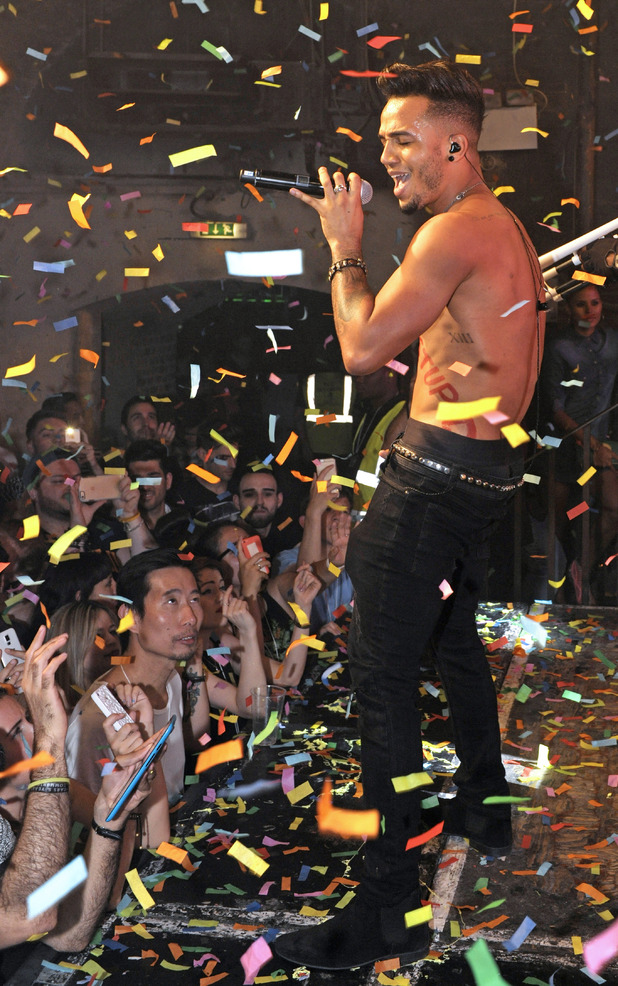 Aston also revealed the best thing about breaking out on his own, saying: "It's the creative thing. When you're trying to be a creative person it's obviously great within a band because you get to share ideas and throw them back and forth. But sometimes you have to compromise on stuff.
"Whereas now it's my ideas, so if I have a vision and see something in a certain way, it can come to life and actually be real. So that's a really really cool thing!"
Well he's certainly a man of his word, Aston embraced his new creative freedom with some bright red body paint and emblazoned his chest with the words '#Get Stupid'. Aston surprised the crowd when he whipped off his white shirt mid performance to reveal his artwork (and abs, obviously).
We can't wait to see what antics he surprises us with next!
For exclusive competitions and amazing prizes visit Reveal's Facebook page NOW!