Stereo Kicks have told fans not to get their hopes up about recent reports the band could be "saved" rather than splitting.
The eight-piece group took to Twitter overnight to warn fans about false reports flying around as they didn't want anyone to have "false hope".
"Try not to read into these people coming forward & offering to help us. Anything serious would be a case of private & confidential contact," they said. "By tweeting and publicising this, they're not only giving everyone false hope but they may also be looking to take advantage of this amazing, loyal, dedicated fanbase for their own personal gain & use.
"We love you. We have tried all we can to stay together & we are still trying."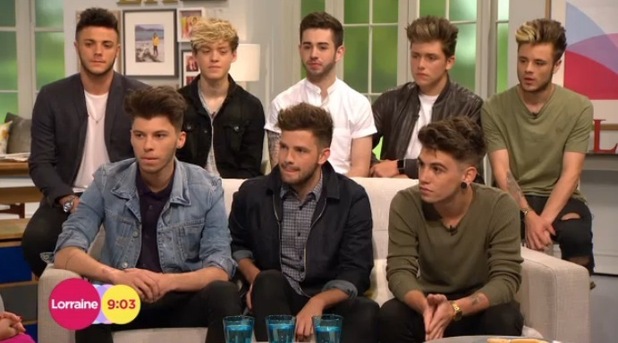 The last part of their statement is quite interesting - "we are still trying" - as it suggests the band may have announced their split but haven't quite given up hope on a future yet. Their legions of fans will certainly hope that's the case!
Barclay Beales, Jake Sims, Chris Leonard, Charlie Jones, Casey Johnson, James Graham, Reece Bibby and Tom Mann have had massive support from their loyal fans ever since they were formed on the last series of
X Factor
.
They released their debut single 'Love Me So' in June.
Fans were upset when they announced their split last weekend, saying: "We have learnt first-hand just how tough the industry is as an unsigned act. Unfortunately, due to these circumstances, we are no longer able to carry on as a band.
"Please understand that there is nothing more that you could have done and that this is a situation completely beyond both your control and ours. We have considered endless ways of how we might try to make this work, but it is logistically impossible for us to continue as
Stereo Kicks
. From the bottom of our hearts, we will be forever grateful for all of your hard work, support and love. We can't thank you enough."
The band will play their last ever gig at Thorpe Park's ISLAND Beats on Saturday, 25 July.