In news that surprises no one: Jurassic World 2 has been announced!
Following the massive success of
Jurassic World
, the fourth movie in the
Jurassic Park
franchise, movie bosses have confirmed a sequel is in the works for release in 2018.
And yes, the lovely
Chris Pratt
is returning!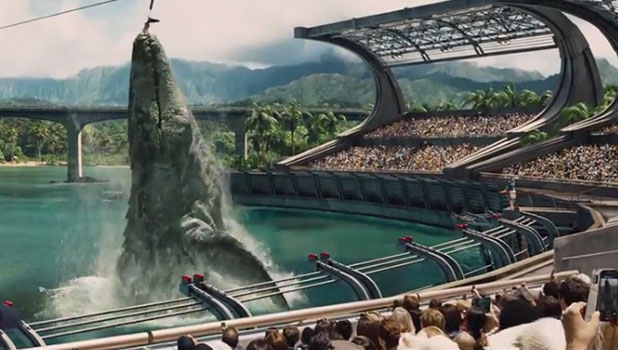 Universal confirmed the news to Hollywood Reporter overnight; saying both Chris and Bryce Dallas Howard will resume their roles, while Steven Spielberg will once again executive produce.
HOW EXCITING!
Just a shame we have to wait three years!
Jurassic World
has been a huge box office smash, raking in $1.5 billion worldwide and making Chris Pratt a bona fide Hollywood heartthrob.
It followed different characters to the original
Jurassic Park
trilogy, taking part two decades after the events of those movies.
This time around, a theme park called Jurassic World has been opened on Isla Nubar, allowing members of the public to play with the less dangerous dinosaurs and view the big bad ones up close and personal. But everything all goes wrong when a genetically modified dinosaur gets loose…