Katie Hopkins has targeted rapper Nicki Minaj in her latest column for The Sun, telling the rapper: "You have a fat ar*e and norks of porn."
The controversial columnist made the shock statement while speaking about
Nicki's recent disappointment that her 'Anaconda' video hadn't been nominated for 'Video of the Year'
at the MTV Video Music Awards 2015.
Katie wrote:
"
Nicki Minaj
(born Onika Tanya Maraj) has been having a bit of a spat with Taylor Swift this week over Nicki's failure to be nominated for Video of the Year at the MTV Video Music Awards. Look, Onika, if I may address you as such. I don't care what you think you are. You have a fat ar*se and norks of porn. Lay off the burgers and quit being a sore loser."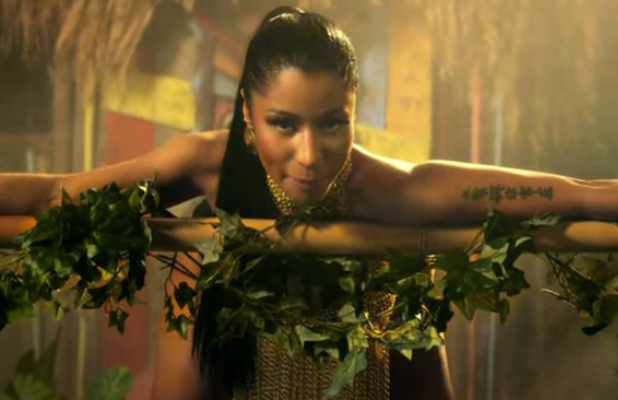 So far Nicki hasn't responded... not that we imagine she knows who Katie is...
It's worth pointing out however that in her 'Anaconda' song, Nicki sings lyrics including: "Yeah, he love this fat ass. Yeah! This one is for my bitches with a fat ass in the f**king club."
The whole Nicki story has been raging all week ever since she took to Twitter to reveal her anger and disappointment that 'Anaconda' had been 'snubbed' in the main category.
She posted a string of tweets about the decision, including one that suggested "women with very slim bodies" are rewarded, prompting Taylor Swift – whose video 'Bad Blood' was nominated – to reply, saying she was sad Nicki had been publicly taking a swipe at her.
Nicki replied that she hadn't, she had been making a wider point about racial inequality in the music industry.
Overnight,
Taylor apologised
, tweeting: ""I thought I was being called out. I missed the point, I misunderstood, then misspoke. I'm sorry, Nicki."
And Nicki replied: "That means so much Taylor, thank you."