Katy Perry has waded into the Taylor Swift, Nicki Minaj Twitter spat accusing Taylor of "capitalising on the take down of women"
In case you missed it, things got a got fraught between Taylor and Nicki on Twitter
after Nicki accused the VMA awards of snubbing her 'Anaconda' track in the 'Video of the Year' category
, Taylor waded in thinking Nicki was having a dig at her 'Bad Blood' video.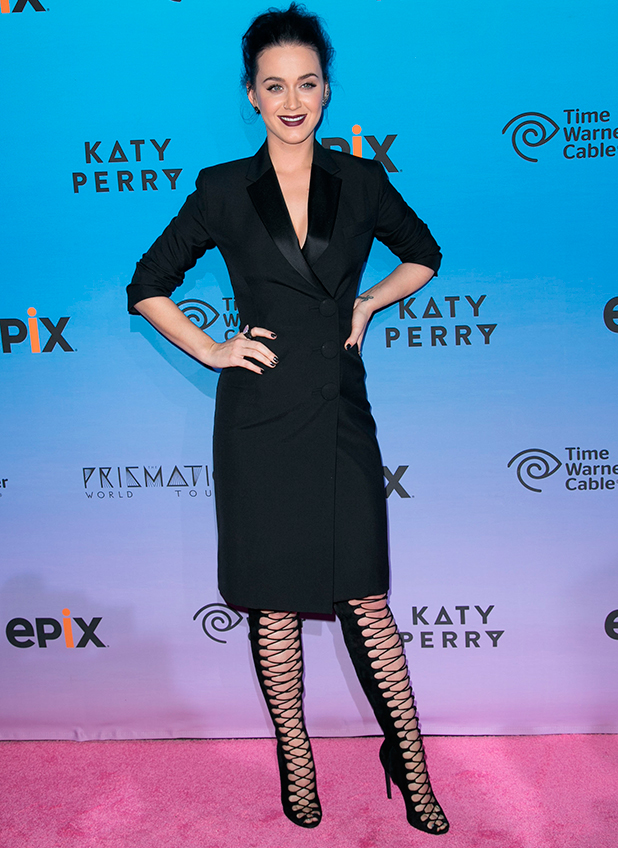 Nicki tweeted things including: "If I was a different "kind" of artist, Anaconda would be nominated for best choreo and vid of the year as well. U couldn't go on social media w/o seeing ppl doing the cover art, choreo, outfits for Halloween...an impact like that & no VOTY nomination?"
"When the "other" girls drop a video that breaks records and impacts culture they get that nomination. QueenBey hit me about Anaconda after the IG snippet was released saying how much she loved it. She was also VERY hands on w/FeelingMyself."
"I'm not always confident. Just tired. Black women influence pop culture so much but are rarely rewarded for it. If your video celebrates women with very slim bodies, you will be nominated for vid of the year."
Taylor replied to Nicki saying: "It's unlike you to pit women against each other."
It seems this comment that got Katy riled. Seeming to accuse Taylor of being a hypocrite, Katy tweeted: "Finding it ironic to parade the pit women against other women argument about as one unmeasurably capitalizes on the take down of a woman..."
It's long been rumoured that Taylor's song 'Bad Blood' is about her relationship with the 'Fireworks' singer, and fans think Katy has confirmed it all with this response.
Meanwhile, Nicki has said she wasn't criticising Taylor at all and was making a wider comment about racial inequality in the music industry.
It's all getting a bit confusing isn't it? Especially for Kim Kardashian, who got dragged into the whole thing when she posted a p
hoto from her Vogue Spain shoot and captioned it: "Imma let you finish but..."
BIG mistake Kim!
Twitter users jumped the gun and interpreted the caption as the
Keeping Up
star 'casting shade' (as they say) on Taylor.
Ah well, at least one good thing has come from this war of words, Bruno Mars and Ed Sheeran took the opportunity to
mock Taylor and Nicki with their own fake Twitter feud
.
Who's up next then?
For exclusive competitions and amazing prizes visit Reveal's Facebook page NOW!