Kanye West makes a rare reality TV appearance on the series premiere of I Am Cait.
The rapper is famous for refusing to appear alongside Kim Kardashian West on
Keeping Up With The Kardashians
, but, keen to support
Caitlyn Jenner
, he appears and speaks on her new docuseries about the transgender community.
Reveal
watched a preview of the show this week.
k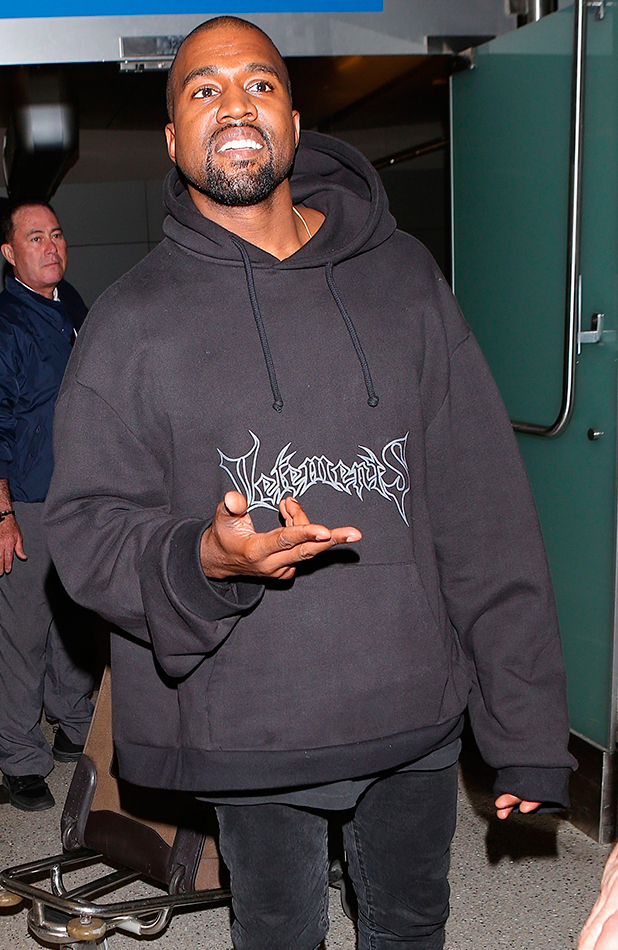 There is a scene where Kim and Kanye arrive at Caitlyn's home in Malibu. Kanye greets Caitlyn with a smile and a hug and speaks about the importance of Caitlyn's transition.
"I think this is one of the strongest things that have happened in our existence as human beings, that are so controlled by perception. You couldn't have been up against more," he said (via
E! News
).
Caitlyn spoke last month about how supportive Kanye had been, crediting the rapper for helping Kim come to terms with the change.
She told Diane Sawyer: "Kim told me a story. She goes, 'You know what really turned me around on thinking about this?' I said, 'What?' She goes, 'Kanye.' I went, 'Oh, okay.' He says to Kim, 'Look, I can be married to the most beautiful woman in the world, and I am. I can have the most beautiful little daughter in the world, and I have that. But I'm nothing if I can't be me. If I can't be true to myself, they don't mean anything.' Since then, Kimberly has been, by far, the most accepting, and the easiest to talk to about it."
And on
I Am Cait
's first episode, Caitlyn repeats that, saying Kanye has been "open minded" and helpful.
I Am Cait Sunday 2nd August at 9pm on E!