What happened in the first episode of Life On Marbs?
We recap the main storylines in ITVBe's brand new constructed reality show set in and around Marbella.
Felicity Faye Kidd, Mark Foster and Danni Levy
Felicity and Mark have recently split. Mark said Felicity needs a man around her 24/7, and she said she was annoyed at his lack of interest, explaining that their romance just "fizzled out." Cabin crew worker Felicity later explained: "I hadn't heard from him in 24 hours. There was no morning text, no evening text, no landing text. And when you work for an airline, it's nice to have a landing text."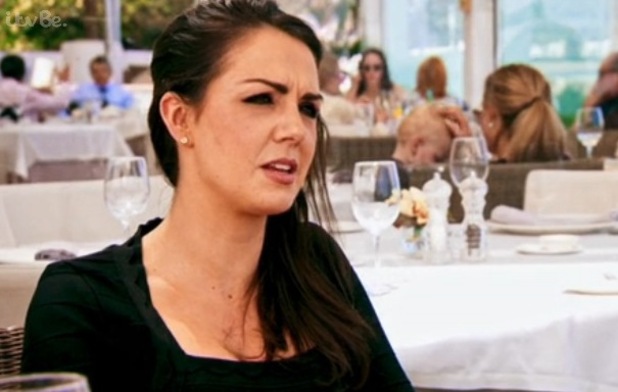 Felicity was also annoyed with her friend, personal trainer Danni Levy, for training Mark as a client soon after their split because she didn't think that was what a friend should do. Felicity also claimed that Mark actually fancies Danni, but Danni brushed it off, saying that thought has never crossed her mind and wanted Felicity to stop dragging her into drama.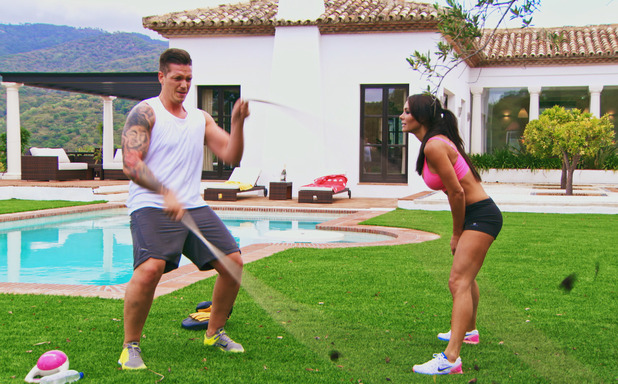 At Danni's birthday pool party, Felicity arrived with a gift and apologised to Danni for her past behaviour. She said she has no problem with Danni training Mark. It wasn't long before Mark came along. Mark had earlier bought Danni a bikini costing €200, but he didn't bring it to the party after finding out her boyfriend Jake would be there.
Mark soon came was face-to-face with Feliticty, but it didn't go well when he said: "You do a lot of stupid things sometimes, in not thinking what you're doing. You just don't think sometimes, you just react, and sometimes people's feelings are getting hurt."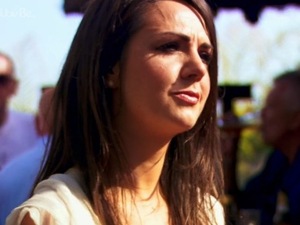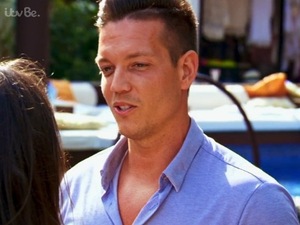 Felicity disagreed, saying they have "completely different mindsets". They left the conversation on a sour note. After, Mark called her a "drama queen", while Felicity said he was "deluded".
Felicity and Natalie Richardson
Felicity said Natalie had told her about her past conquest with Leonardo DiCaprio, and so she googled it as she "found it a fascinating story because it's quite an achievement". Felicity saw another link and saw something about Natalie that she didn't know. She then sent the link to a friend, which angered Natalie.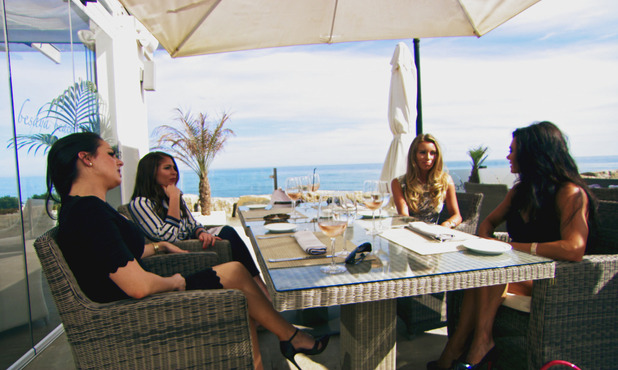 Natalie described it like this: "She googled me like a stalker, found something, screen-shotted it and showed it around. I'm f**king raging. If I could show emotion through the botox, I would."
Once Felicity arrived at Danni's party, Natalie decided to hold her tongue, but told best friend Cassie Rowan: "I''ve been such a good friend. There was no reason for her to s**t on me. I'm not going to let her have it, she's going to go down like the titanic."
Jordan Sargeant and Josh Ortega
Jordan has joined her best friend Alex in Marbella, but was in for a bit of a shock after bumping into former flame and PR guy, Josh.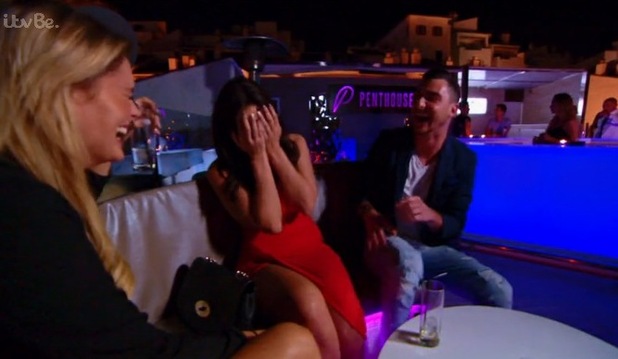 Jordan and Josh previously had a one night stand. Josh was in good sprits and continually shouted, "Oi Oi" during the conversation, something which Jordan's best friend Alex Weaver was keen to mimic at every opportunity.
Lina Hodgkins and Suzy White
Lina manages Linekers Group in Marbs. Often referred to as 'Mummy Marbella', she takes no prisoners when it comes to business.
Strict Lina doesn't usually give second chances and is known to fire her staff if they step out of line. However, she gave a second chance to Suzy and made her in charge of a club opening while also banning her from drinking till after 11pm. Suzy also revealed her fallout with Golden Tarts worker Lauren Vyner.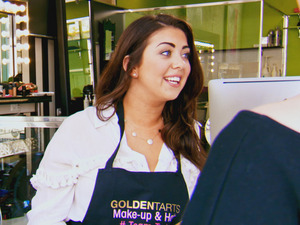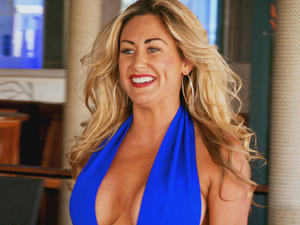 The pair were once flatmates and close friends, but they are no longer speaking following a disagreement which has yet to be disclosed.
The Graham brothers
Adam works in property management and he recently split with his girlfriend.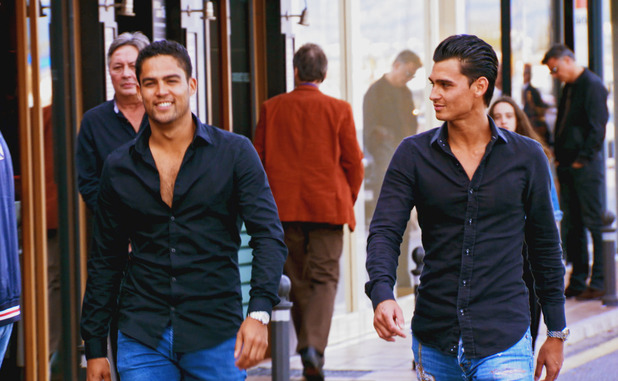 His younger brother Jeff wants him to stop moping, and to join him on the party circuit and enjoy being single together again. Jeff said: "I want Adam single because I want my older brother back. I just want to have fun with him for the next six months."
See our round-up of the best
Life On Marbs
quotes by
clicking here
!
Life On Marbs airs Wednesday's at 9pm on ITVBe.Try Reveal's digital edition on iPhone & iPad. Subscribe now & never miss an issue!