TOWIE's Vas J Morgan has shared a lengthy message on Twitter explaining last night's mystery video and hitting back at some comments that have been made since.
On the series finale yesterday, the fashionable blogger revealed a short
SnapChat clip that proved James 'Lockie' had been flirting with Verity Chapman
on the night they met: he released it to show Verity hadn't been lying about that.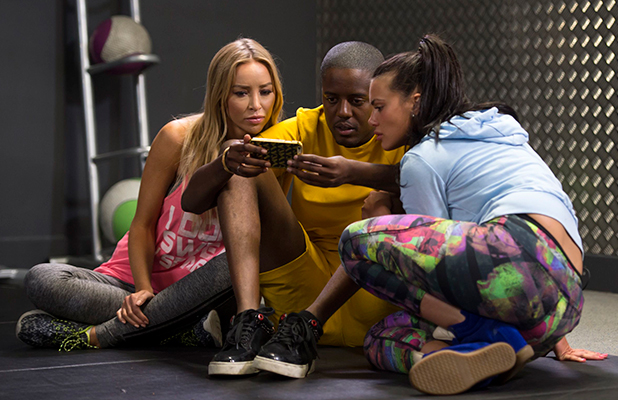 Of course, that video became a hot topic of conversation on the episode with co-stars chipping in with their thoughts. And Lockie's ex-girlfriend
Danielle Armstrong reacted afterwards on Twitter
, saying: "Well that video was actually laughable. God anti climax or what! There's me thinking its was a sex tape. God what people do for airtime..."
Now Vas has had his say...
"Secretly filming", NO, it was a 7 second SnapChat video that was originally muted and if you watch the video you will see that everyone knew and gave consent to being in it. Danielle knew the entire content of the video prior to filming for the finale. Unlike many of the
TOWIE
cast; ALL of my friendships are built on loyalty and trust; I don't "secretly film" anyone!"
His message was retweeted by his close friend Lauren Pope.
The result of the video being released was
Lockie admitting to Danni he may have downplayed the whole night
with Verity. He'd denied Verity's claims he wanted to bed her but the SnapChat video showed Lockie playfully saying she was coming home with him.
He told Danni it was banter that perhaps got out of control and insisted he didn't usually act like that. But in the end, there was no happy ending for Lockie and Danielle as they agreed it was time to move on from each other.
10 reasons why we want to be in TOWIE: