TOWIE's James 'Lockie' Lock has said ex-girlfriend Danielle Armstrong deserves a fairytale happy ending but he was unable to provide it.
On last night's series finale we saw the
pair agreeing they had to move on after an emotional and tumultuous series
that included a near-proposal, a break up and plenty of tears.
He tweeted after the show: "I am truly sorry that I couldn't give @Daniarmstrong88 the fairytale ending she deserves."
Danielle replied: "Me too."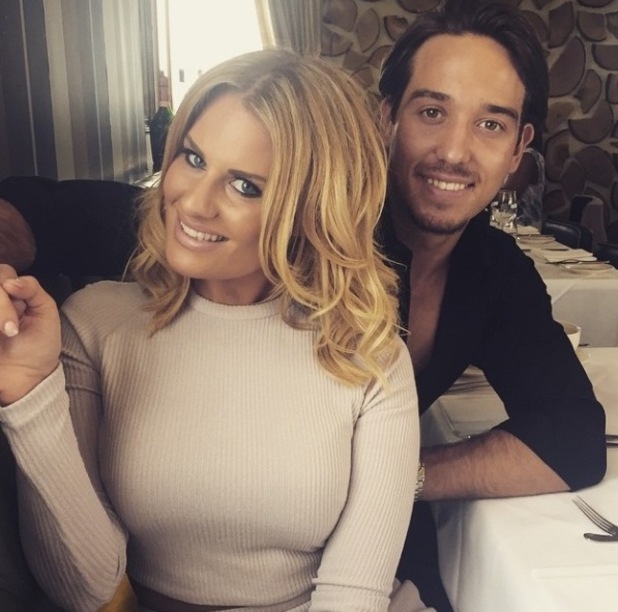 Plenty of fans responded to express their sadness the pair had split, while others said things can change and you never know what will happen in the future.
It's seems lots of
TOWIE
viewers are hoping Danielle and Lockie do sort out their differences one day and get back together.
These are just a few of the dozens sent:
@JamesLock__ @Daniarmstrong88 you two were meant to be ,don't give up fight for her.anyone can see you love each other

— tracy woodhouse (@scamperingpup) July 22, 2015
@JamesLock__ @Daniarmstrong88 don't make me cry now lock I'm so upset is it is now it's the end of the series

— tianna faiers (@tiannafaires) July 22, 2015
@JamesLock__ @Daniarmstrong88 fight for her! Don't give up! True love never dies

— Emz (@Emz_K4king) July 22, 2015
@JamesLock__ @Daniarmstrong88 yous too are AMAZING together. It's a shame all this has gone on because you were Towies best couple.

— Sihaam Mahamed (@sihaamsays) July 22, 2015
@JamesLock__ @Daniarmstrong88 it's never to late, come on James u can win her back, you 2 are made for each other

— sophie (@sophiegentle33) July 22, 2015
@JamesLock__ @Daniarmstrong88 Had to fight hard for my relationship too but now we're engaged and so happy. Sometimes time apart heals you x

— Rebecca T (@Rebeccca_86) July 23, 2015
@JamesLock__ @Daniarmstrong88
It's never too late to still have the fairytale ending. You just have to truly want it and u will get it.

— Tara Stewpid (@Tarastewpid) July 23, 2015
@JamesLock__ @Daniarmstrong88 you two were so good together, your both young, go have some fun, im sure you will end up together in the end

— Prabhjot Chauhan (@prab2203) July 23, 2015
@JamesLock__ @Daniarmstrong88 y can't u?? She only wants u to fight for her.. u only live once, b happy u 2 xxx

— Helen Questa (@Ellylurve) July 22, 2015