Kim Kardashian West put her baby bump on display yesterday in a very tight-fitting stretchy jumpsuit.
The
Keeping Up With The Kardashians
star recently revealed how her baby bump just popped and that was evident as she flew out of Paris back to Los Angeles on Wednesday (22 July).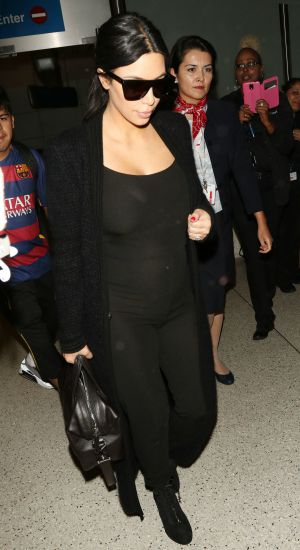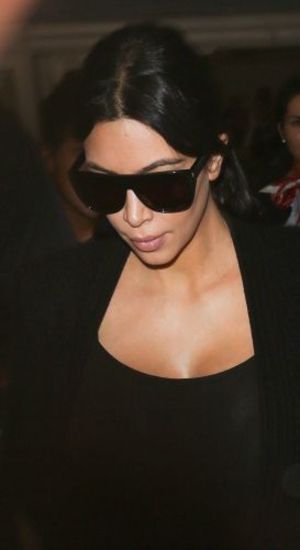 Kim, 34, was pictured arriving home after a whirlwind trip to France. One thought: surely going to the bathroom on a plane in that jumpsuit might be tricky?!
The reality star is expecting her second child in December and has already
confirmed it will be a little brother for daughter North
, two.
She had been over in Paris to have
maternity wardrobe fittings with Balmain:
only the best for Kim and Baby West!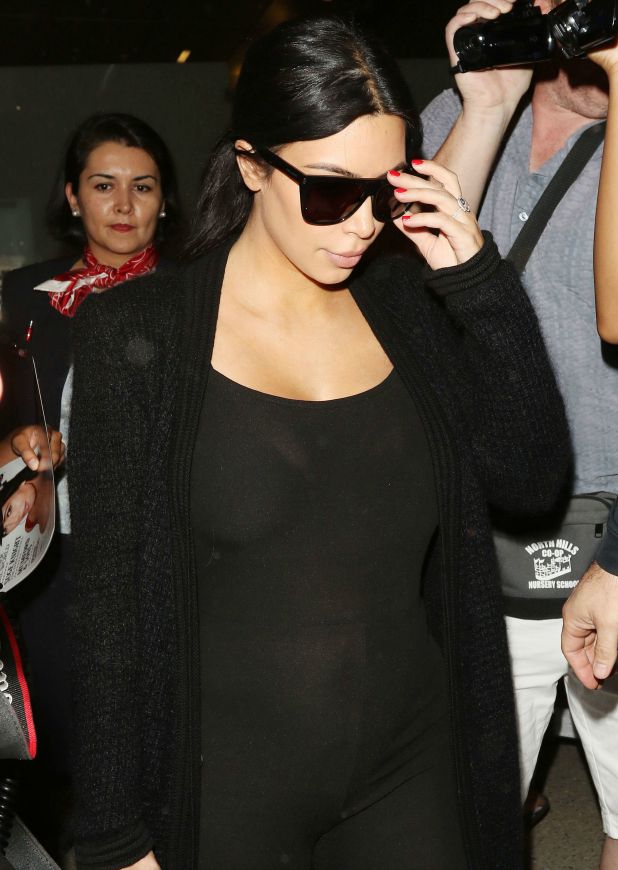 Kim recently shared with fans that she's gained around 20lbs as she nears her 20 week mark and is happy her bump is starting to show as it dispels rumours that she's not really pregnant. (Crazy, right?!)
She tweeted: "I secretly loved the rumours I was faking my pregnancy bc I was so skinny! LOL Well can't hide it now! 5 month (20weeks) and 20lbs up."
Meanwhile, in other Kim news, we were
lucky enough to see a preview screening of I Am Cait yesterday
, the E! docuseries about
Caitlyn Jenner
's transition.
Kim and husband Kanye West both make appearances to support Caitlyn. Kim helps her streamline her closet, while Kanye talks about the impact of Caitlyn speaking out for the transgender community. Kim also mentions her pregnancy.
The show starts August 2 at 9pm on E!.