TOWIE's James 'Arg' Argent made a public apology to Lewis Bloor on last night's finale.
The loveable singer stood up at the carnival finale party and said sorry to Lewis for the way he'd treated him over the past few days when Lewis was serving as his band manager.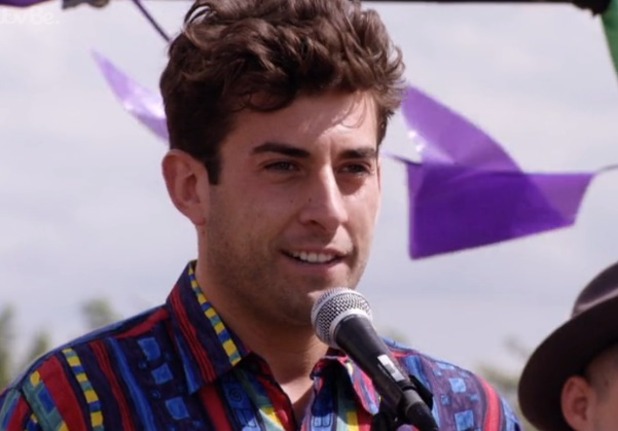 Arg
said: "We have been friends a long time. A good ten years. When I was going through my bad times, he was there for me. He's always been a real, true, loyal friend. I do feel I've let Lewis down and I want to apologise for what I've done. I'm sorry."
He then invited Lewis up on stage to play bass with his wedding band!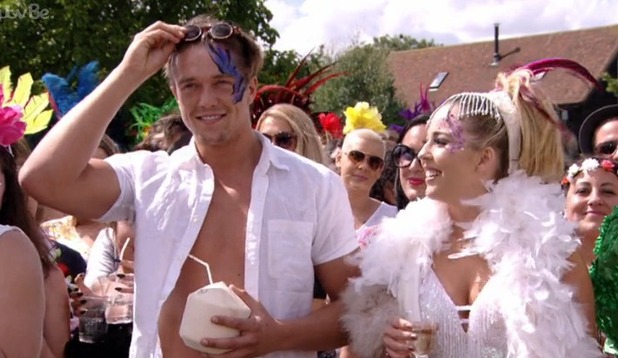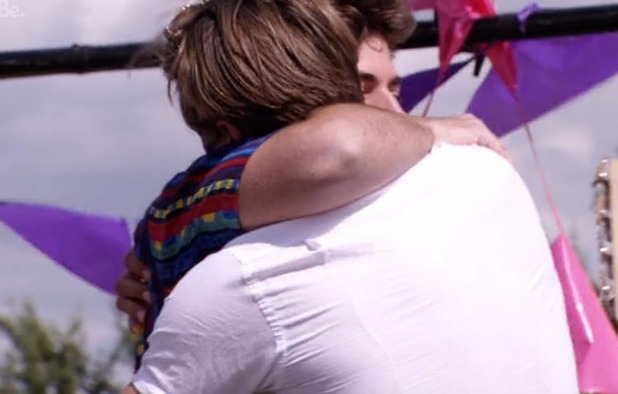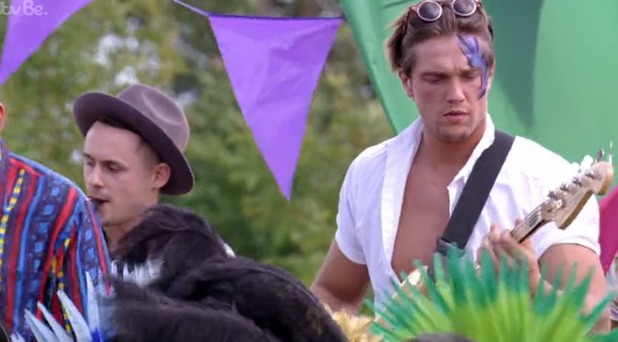 Earlier in the episode, we'd seen the fallout from last week when Lewis resigned as Arg's band manager as he felt Arg wasn't taking his wedding singer ambitions seriously enough.
Arg, though, had been telling his friends that Lewis was annoying him as manager and being too pushy.
It seems after Lewis watched the episode back he was NOT happy.
In a scene early on last night's finale, things got awkward when Lewis and Arg bumped into each other at a Chinese restaurant and Lewis refused to shake Arg's hand.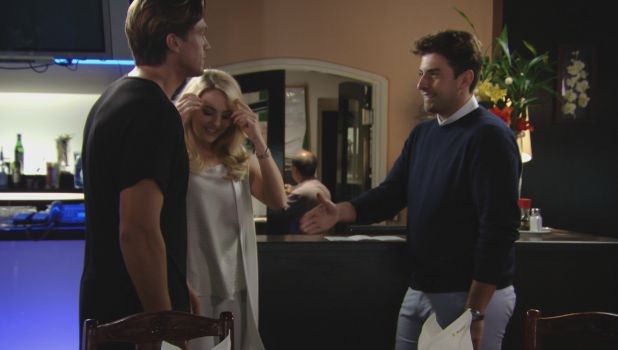 Arg told him he did value their friendship and anything said had been banter but Lewis wouldn't forgive him.
"I've seen you saying you didn't want to shatter my dreams of managing your band," said Lewis. "What world do you live in? I don't trust you. I don't feel you can be taken honestly and for you to sit there and basically just laugh at me after everything I've done for you...
"I do nothing but bend over backwards for you. I do things for you, you don't do for me. To be honest, if I didn't have you in my life it doesn't make one bit of difference to me but for you to not have me in your life, probably whether it's next week or next year, you will probably notice a big difference mate."
Arg then called Lewis out on "nasty and vile" text messages that had been sent but Lewis said: "Because I'm hurt!"
By the end of the finale, however, the boys were hugging it out and back to being friends.
Ten reasons we want to be on TOWIE!